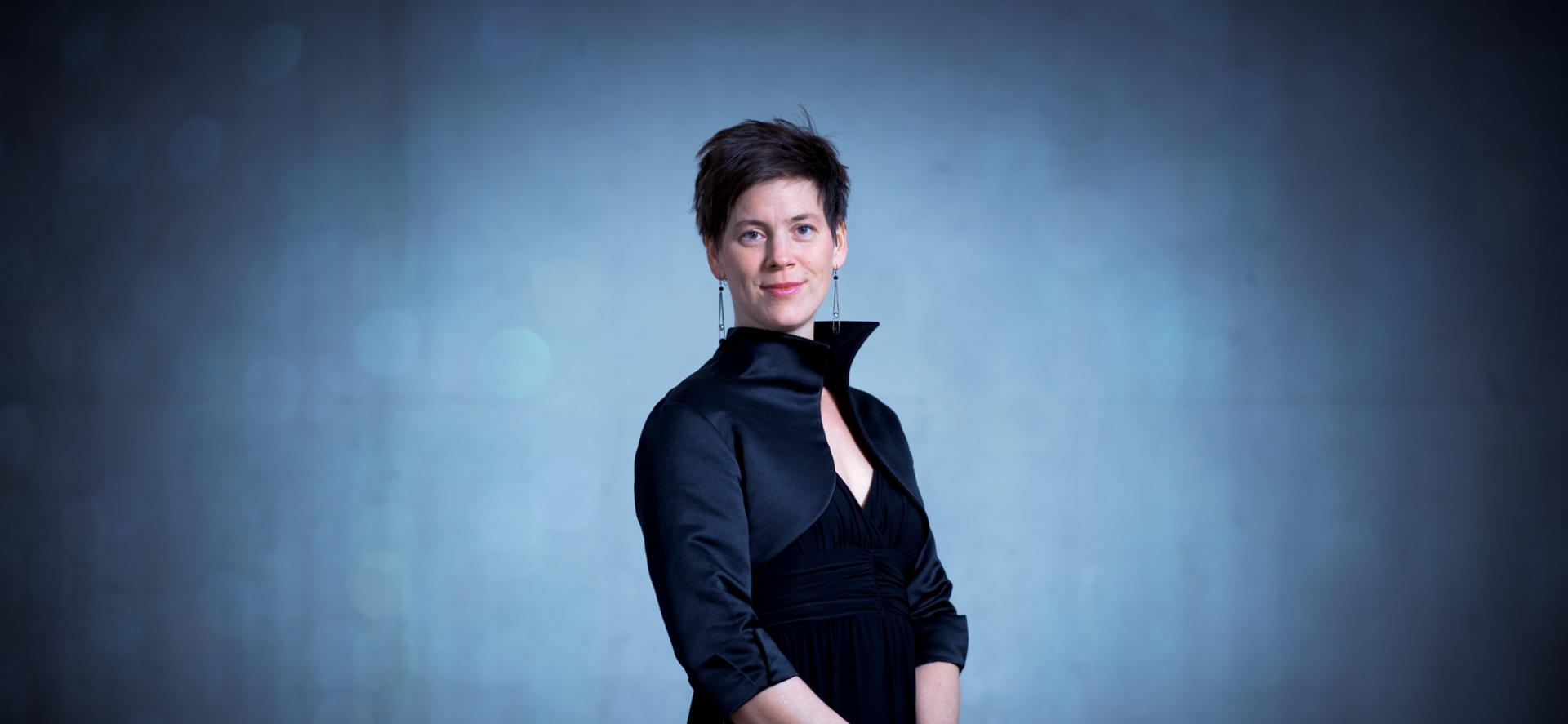 zingt als alt in de Nederlandse Bachvereniging.
The hungarian mezzo-soprano appears in the european concert life both as a solo singer and an ensemble singer on the highest level. Her repertoire covers from baroque to contemporary music. In the past years she got the possibility to learn and perform many of the significant music with great conductors such as György Vashegyi, Jos van Veldhoven, Iván Fischer, Helmuth Rilling, Rene Jacobs and Philippe Herreweghe.
Bernadett has been learning music since the age of 9. She studied piano, flute, solfege and polyphonic harmonisation and started to take voice lessons on a regular base. At the age of 18 she passed the entrance examination of the Ferenc Liszt Academy of Music, Budapest and began her University studies, majoring in music teaching and conducting. In addition to her studies she joined the Discantus Vocal Ensemble, Budapest (artistic leader is Péter Mészáros), where during these years she learned an enormous segment of the renaissance polyphonic music and started her ensemble singing career. The most determinative conductors she worked with during her early musicians years were: Tonu Kaljuste, Frieder Bernius, Grete Pedersen, Peter Dijkstra, Zoltán Pad, Béni Csillag and Géza Klembala.

From 2003 she has been a regular participant in the World Youth Choir both at its summer and winter courses and its Chamber Choir sessions as a section leader and solo singer as well. Since several years she is a returning member of the Hungarian Jury for the World Youth Choir audition in Budapest.

After she established her function as a musician she applied to the Royal Conservatory, The Hague, and followed classical singing studies on the highest level in the class of Sasja Hunnego and Phyllis Ferwerda. After she graduated in The Hague she made her home in Budapest and travelling all around Europe as a solo and an ensemble singer. As a soloist she performs mainly in oratorios and musical theater projects.

Since 2016 she has a contract with the Hungarian National Choir as a singer and the alto sectional leader as well (conductor is Csaba Somos).

To make a great duo she is working regularly with the great piano player and teacher, Dalma Cseh. She is taking voice lessons with the world-famous Wagner-singer, Judit Németh and the well-known opera singer and professor, Krisztina Laki.