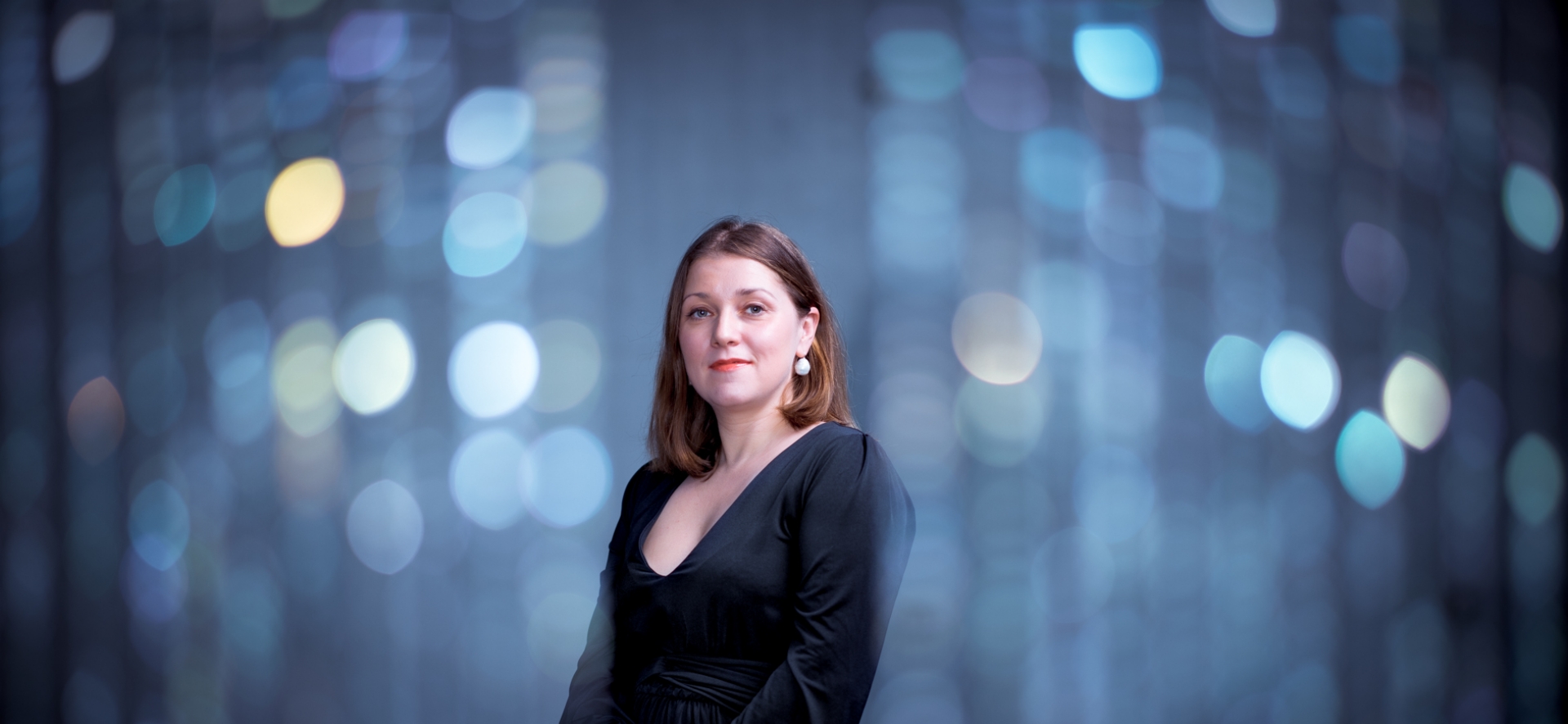 zingt als alt in de Nederlandse Bachvereniging.
The Russian mezzo-soprano, Sofia Gvirts, graduated from сhoir сonductor faculty of N.A. Rimsky-Korsakov musical college and Saint-Petersburg State Conservatory of N.A. Rimsky-Korsakov (2007). Presently she continues education in the vocal class of professor Konstantin Pluzhnikov as Baroque singer.

Sofia Gvirts' stage debut took place in 1995 with Children's choir of the St.-Petersburg TV and radio. She had a number of concert tours to Europe, Japan and cities of Russia. Since 2003 she has been soloist of the Chamber choir of the St.-Petersburg Smolny Cathedral. In 2005-2006 she co-operated with Choir Academy of Schlezwig-Holstein Festival (Germany).

In 2007 Sofia Gvirts was honoured with prestigious stipend award of Russian Concert Workers' Union for her contribution to the cultural life of St. Petersburg and in 2010-2012 she studied Master's programme in the Early Music Faculty of the Higher school of music Cologne (Germany) in a class of professor Kai Wessel.

Since 1996 Sofia Gvirts has given more than one thousand concerts as participant of collectives and soloist. She has sung solo parts in cantatas and oratorios by J.S. Bach, D.Buxtehude, G.F.Handel, G.Pergolesi, J.Blow, Purcell, A.Vivaldi, J.Haydn. W.A.Mozart, F.Schubert, A.Shnittke, M. Durufle, E.Sviridov and A. Lloyd-Webber.

Now Sofia Gvirts is a member of the best european ensembles such as Collegium Vocale Gent (Ph. Herreweghe), Nederlandse Bachvereniging (S.Sato), Nederlands Kamerkoor (P.Dijkstra), Cappella Amsterdam (D.Reuss) and Amsterdam Baroque Choir (T.Koopman).