Acquisition of Flentrop organ
In 1938, the Netherlands Bach Society acquired a Flentrop organ, which was placed in the choir of the Grote Kerk in Naarden. For many years, the organ served as a continuo instrument in the performances of the Mass in B Minor and the annual St Matthew Passion. The organ is still in the Grote Kerk.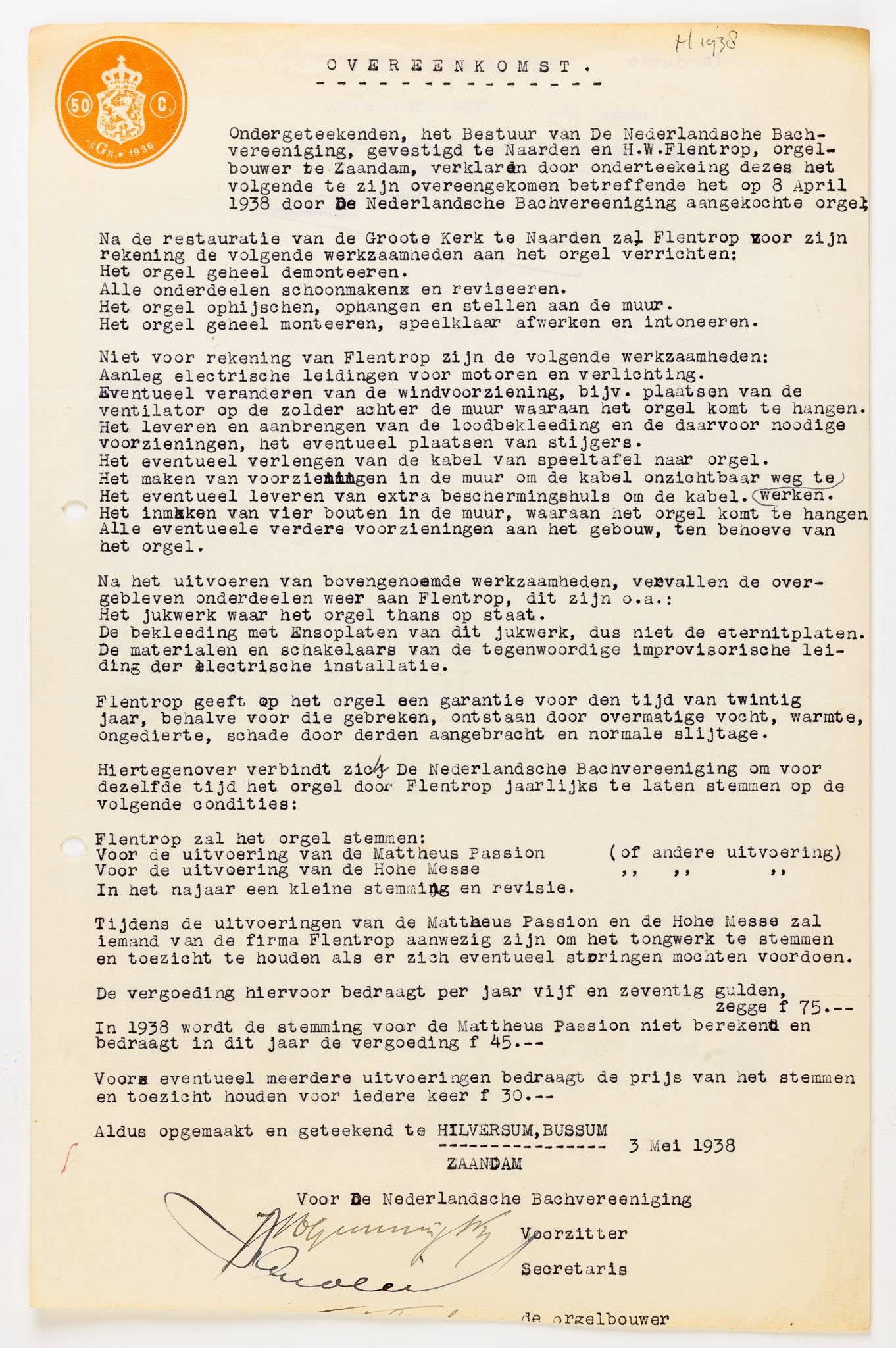 Agreement for the acquisition of the Flentrop choir organ for the Grote Kerk in Naarden.