Charles de Wolff succeeds Anthon van der Horst
On 7 March 1965, Anthon van der Horst passed away. From 1931 to 1964, he had conducted all the Bach Society's performances of the St Matthew Passion. On 12 May 1965, the Bach Society and the Concertgebouw Orchestra performed the Mass in B Minor as a tribute to Anthon van der Horst in the Grote Kerk in Naarden. In May, Charles de Wolff was appointed as conductor of the Bach Society.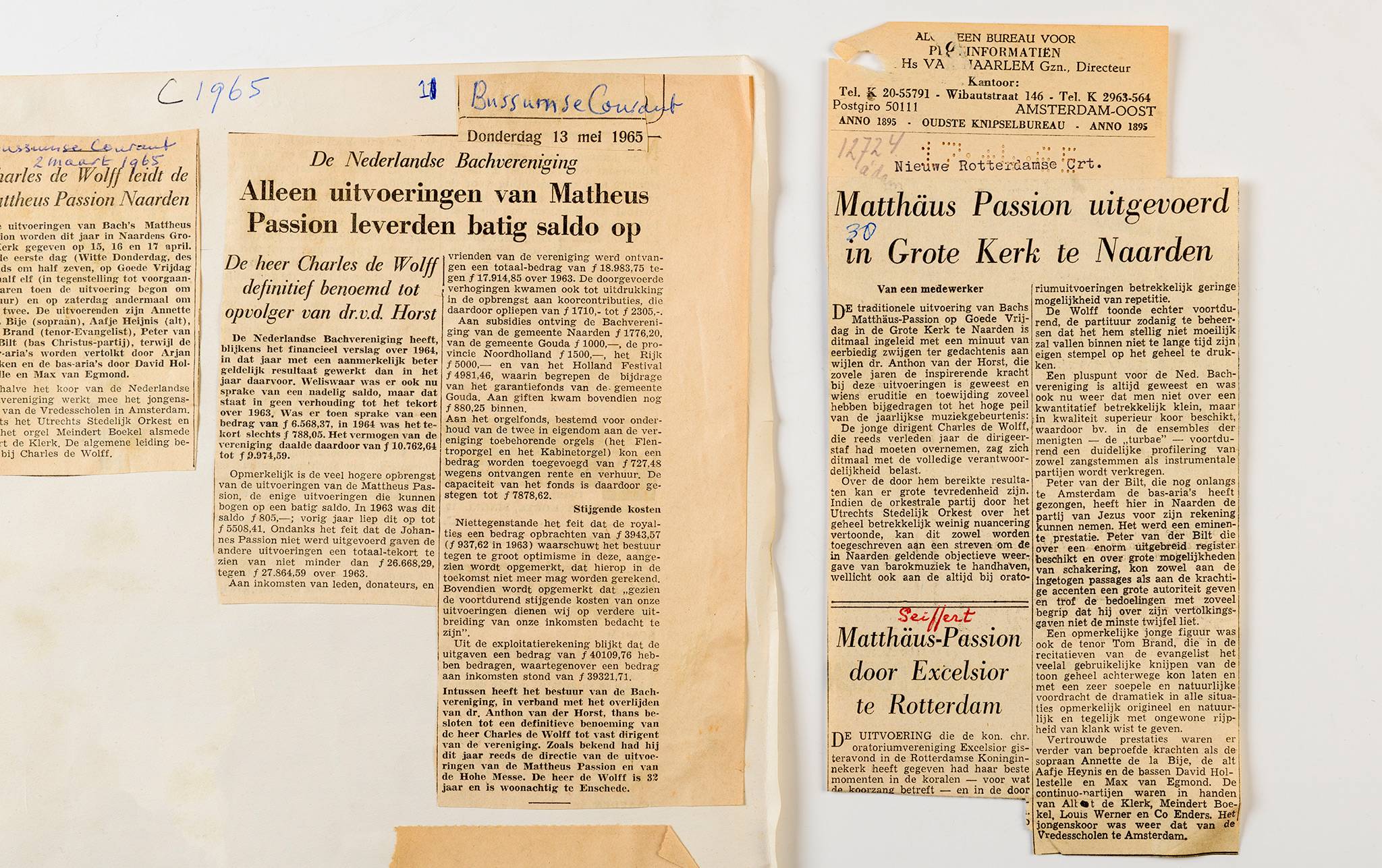 The first St Matthew Passion conducted by De Wolff was well received by the newspaper NRC. Meanwhile, the financial status of the Bach Society was scrutinised by the newspaper De Bussumsche Courant. Although the St Matthew Passion made a good profit for the Bach Society, they warned against too much optimism. More income was needed in order to keep the Bach Society afloat.