Intimate concerts in the early morning
Lamentations 2019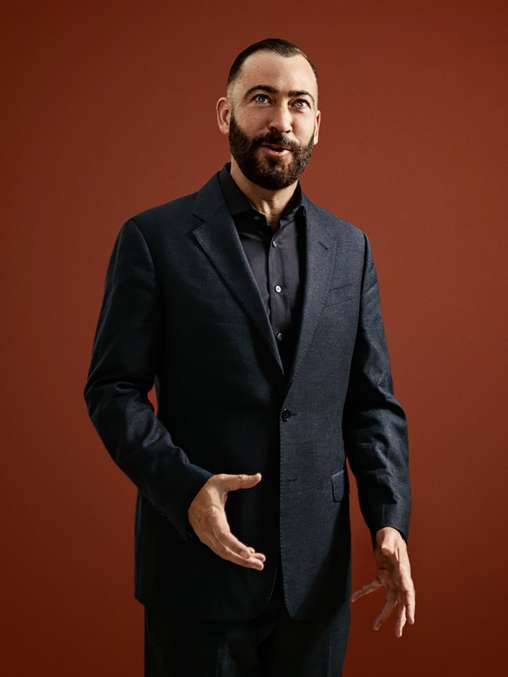 For years, the Netherlands Bach Society has been performing lamentations in the early morning of Good Friday and Holy Saturday, prior to the St Matthew Passion.
"

Heart-rending words from the Book of Jeremiah."
The heart-rending words of the lamentations come from the Book of Jeremiah. They describe the destruction of Jerusalem and have been used for centuries as a metaphor for the suffering and death of Christ. Since the Middle Ages, it has been traditional to read or sing these texts in monasteries at night-time prayers during Holy Week – on Maundy Thursday, Good Friday and Holy Saturday. The lamentations have been set to music by numerous composers.

This year, the programme comprises lamentations by Zelenka and Passion music from Florilegium Portense and the Neu Leipziger Gesangbuch, compiled by alto Alex Potter.
Works and Performance
Works
ORLANDUS LASSUS
Tristis est anima mea, uit Florilegium Portense

JAN DISMAS ZELENKA
Lamentatio pro hebdoada sancta, ZWV 54/I

ALBINUS FABRICIUS
Non vos relinquam, from Florilegium Portense

JAN DISMAS ZELENKA
Lamentatio pro hebdoada sancta, ZWV 54/II
Responsorium, Neu Leipziger Gesangbuch, 1682

GIOVANNI GABRIELI
O Domine Jesu Christe, uit Florilegium Portense

JAN DISMAS ZELENKA
Lamentatio pro hebdoada sancta, ZWV 54/III

CHRISTOPH WALLISER
Domine, non sum dignus, from Florilegium Portense

JACOBUS GALLUS
Ecce quomodo moritur iustus, from Florilegium Portense
Performers
Singers of the Netherlands Bach Society
programme compiled by alto Alex Potter