A double ode for him and her
Trauerode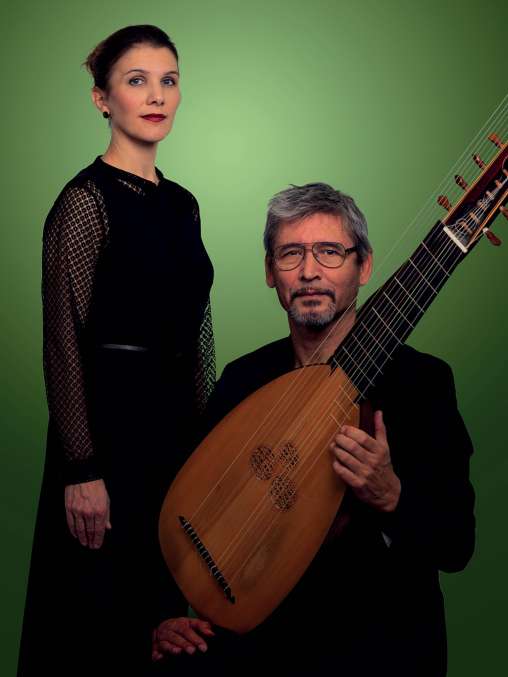 Dresden and Leipzig, Catholic and Protestant, his and hers. Two Baroque funeral odes, conducted by the ultimate Zelenka specialist.
"

Commemoration in a dramatic double portrait."
Monarchs seldom married for love, as testified by August the Strong and Christiane Eberhardine. While her husband transformed Dresden into a Baroque playground for the rich and famous – and paid little heed to his marriage vows – the Electress preferred to pray, especially when August turned Catholic for political reasons. They called her Sachsens Betsäule, Saxony's pillar of prayer, and she became a national heroine for her Protestantism.

On Christiane Eberhardine's death, Bach wrote a richly instrumented mourning cantata for the university of Leipzig, which is one of his most moving funeral odes. August was commemorated in turn in Dresden, by Jan Dismas Zelenka, whose extravagant Officium receives a colourful interpretation in the hands of Czech conductor Václav Luks. Following his impressive St Matthew Passion in 2017, he returns to us for this dramatic double portrait.
Works and Performance
Works
JAN DISMAS ZELENKA
Officium Defunctorum

JOHANN SEBASTIAN BACH
Lass, Fürstin, lass noch einen Strahl, BWV 198 'Trauer-Ode'
Performers
Netherlands Bach Society
conducted by Václav Luks

Lucie Chartin, soprano
Luciana Mancini, alto
Thomas Hobbs, tenor
Felix Schwandtke, bass
View this work on All of Bach
Prelude and fugue in B minor
organ works, BWV 544
Gottes Zeit ist die allerbeste Zeit 'Actus tragicus'
cantatas, BWV 106