Lavish pieces with large instrumentation
Concerto Supergrosso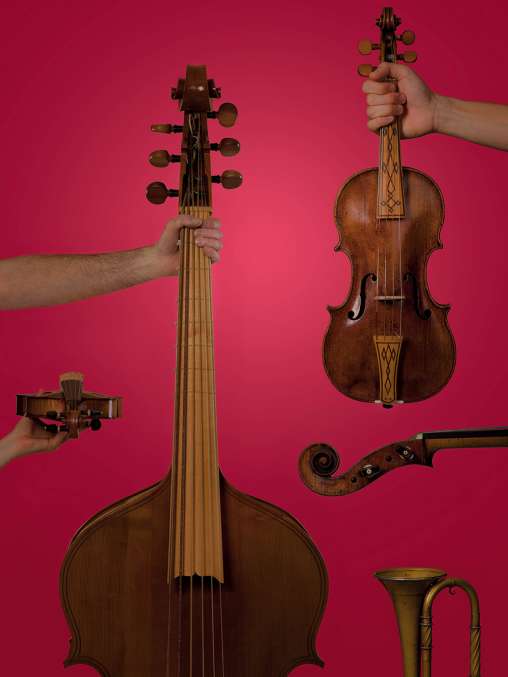 Rome: a city of unparalleled opportunities. The Bach Society is going resolutely XL and has a surprise in store: the new generation is coming to let us hear what they can do.
"

Neither expense nor effort was spared in making an impression."
The descriptions are absolutely mouth-watering. In the sumptuous halls of cardinals and kings, Handel, Corelli and Scarlatti spurred on their giant ensembles. Neither expense nor effort was spared in impressing guests with exuberant music, top-class singers and magical settings.

This season, the Netherlands Bach Society is devoting one programme to more is more. The huge complement of forty musicians is made up partly of students from the conservatoires of Amsterdam and The Hague, especially selected and coached by Shunske Sato. Add to this a trio of delightful soloists and you could easily imagine yourself an honorary guest in a Roman palace.

This project is made possible by Foundation Zabawas.

Works and Performance
Works
PIETRO CASTRUCCI
Andantino from Concerto Grosso in D major

ALESSANDRO STRADELLA
Aria from Sonata in D major
Excerpts from serenata Qual prodigio e ch'io miri

ALESSANDRO SCARLATTI
Excerpts from opera Telemaco

ARCANGELO CORELLI
Largo and Allegro from Concerto Grosso in C minor
Allegro from Concerto Grosso in C major

BERNARDO PASQUINI
Excerpts from cantata Hor ch'il ciel fra di densi horrori

PIETRO ANTONIO LOCATELLI
Largo from Concerto in E-flat major

GEORG FRIEDRICH HANDEL
Excerpts from La Resurezzioneá
Performers
Netherlands Bach Society
conducted by Shunske Sato

Sophie Junker, soprano
Lucia Caihuela, soprano
Furio Zanasi, bass
In this project, fellows from the
Young Bach Fellowship participate.