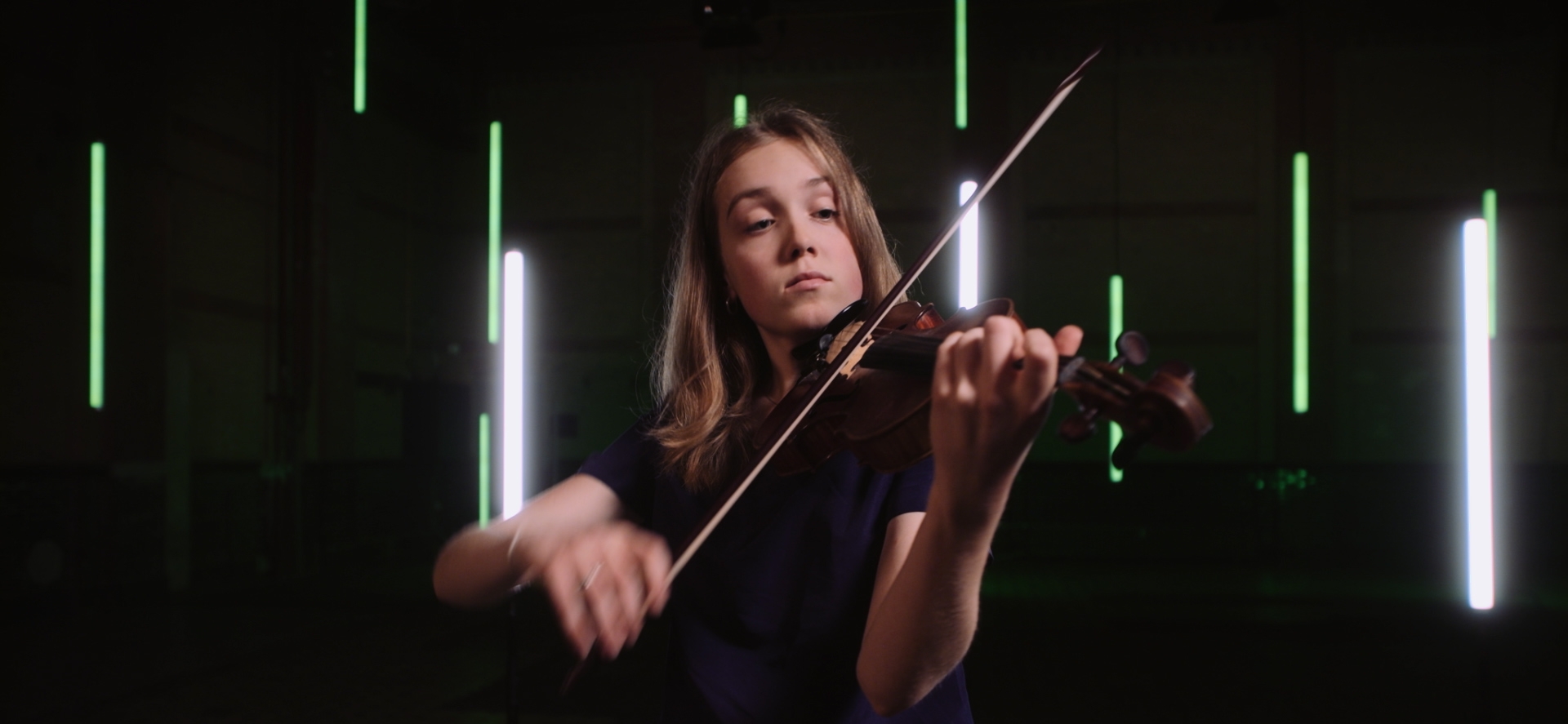 Violin partitas
by seven young violinists
In June 2019, Shunske Sato recorded Bach's six Sonatas and Partitas for solo violin, for All of Bach. Linked to this recording, in collaboration with the Netherlands Violin Competition and supported by the Dutch Musical Instruments Foundation, the Netherlands Bach Society organised a talent development project for excellent young violinists living in the Netherlands, aged between ten and eighteen.

Following an application round, the following seven candidates were selected:
• Sedna Heitzman
• Dario Hulsing
• Luna van Leeuwen
• Iris Kengen
• Yente Lottman
• Dominique Seelen
• Zohra Jongerius

The talent development project comprised two masterclasses, a workshop about Baroque instruments and the techniques for playing them, and a recording day for All of Bach. During the first masterclass in March 2019, the children all received an individual lesson in which Shunske introduced them to the tricks of the trade in playing Bach's solo repertoire. The lessons were followed by a joint workshop, in which Shunske talked about the Baroque violin and the way in which he plays Bach on it. Thanks to the Dutch Musical Instruments Foundation, the participants were able to use Baroque violins and bows. In June 2019, the masterclass was open to the public, and the children also gave two short concerts.

Under Shunske's guidance, all seven young violinists rehearsed their own section from one of the six violin suites and/or partitas. Then they recorded these sections for All of Bach in June 2019, at the same time as the full recordings made by Shunske. Click here to see the full recordings by Shunske and the sections by the young violinists, on All of Bach.