Jos van Veldhoven's first St Matthew Passion
Three years after his appointment as artistic director of the Bach Society, Jos van Veldhoven conducted his first St Matthew Passion in Naarden. This was also one of the last times that the choir and orchestra sat behind the rood screen. In 1989, the stage moved to the centre of the church.
Excerpt from the NOS news of 28 March 1986, about the first St Matthew Passion under the leadership of artistic director Jos van Veldhoven and the tradition of the Netherlands Bach Society. Interviews with Jos van Veldhoven and the audience, and shots of the reception for the board and stakeholders in the interval.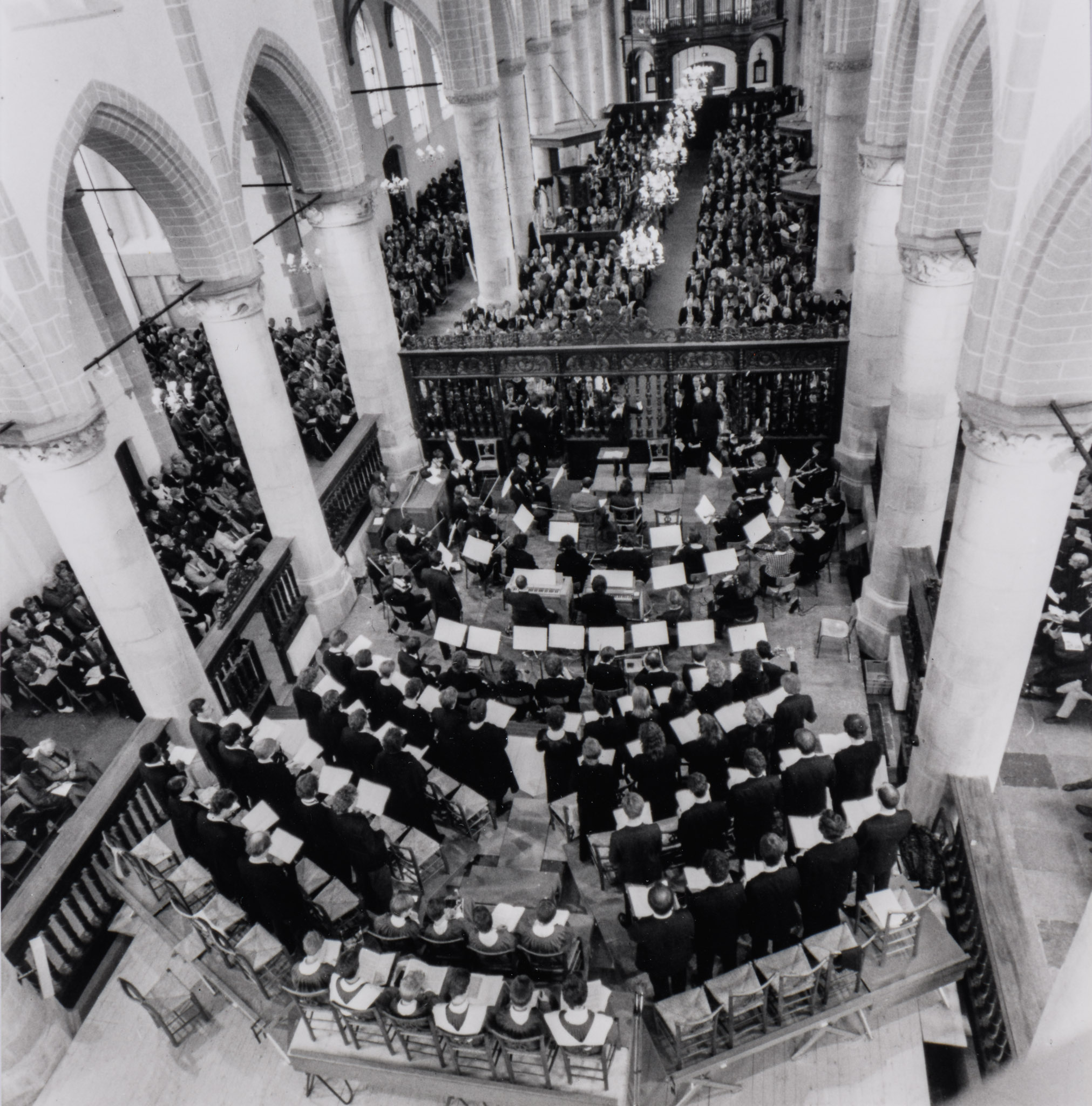 Netherlands Bach Society, St Matthew Passion 1986, Grote Kerk in Naarden (copyright Fotopersbureau Stevens, Hilversum).