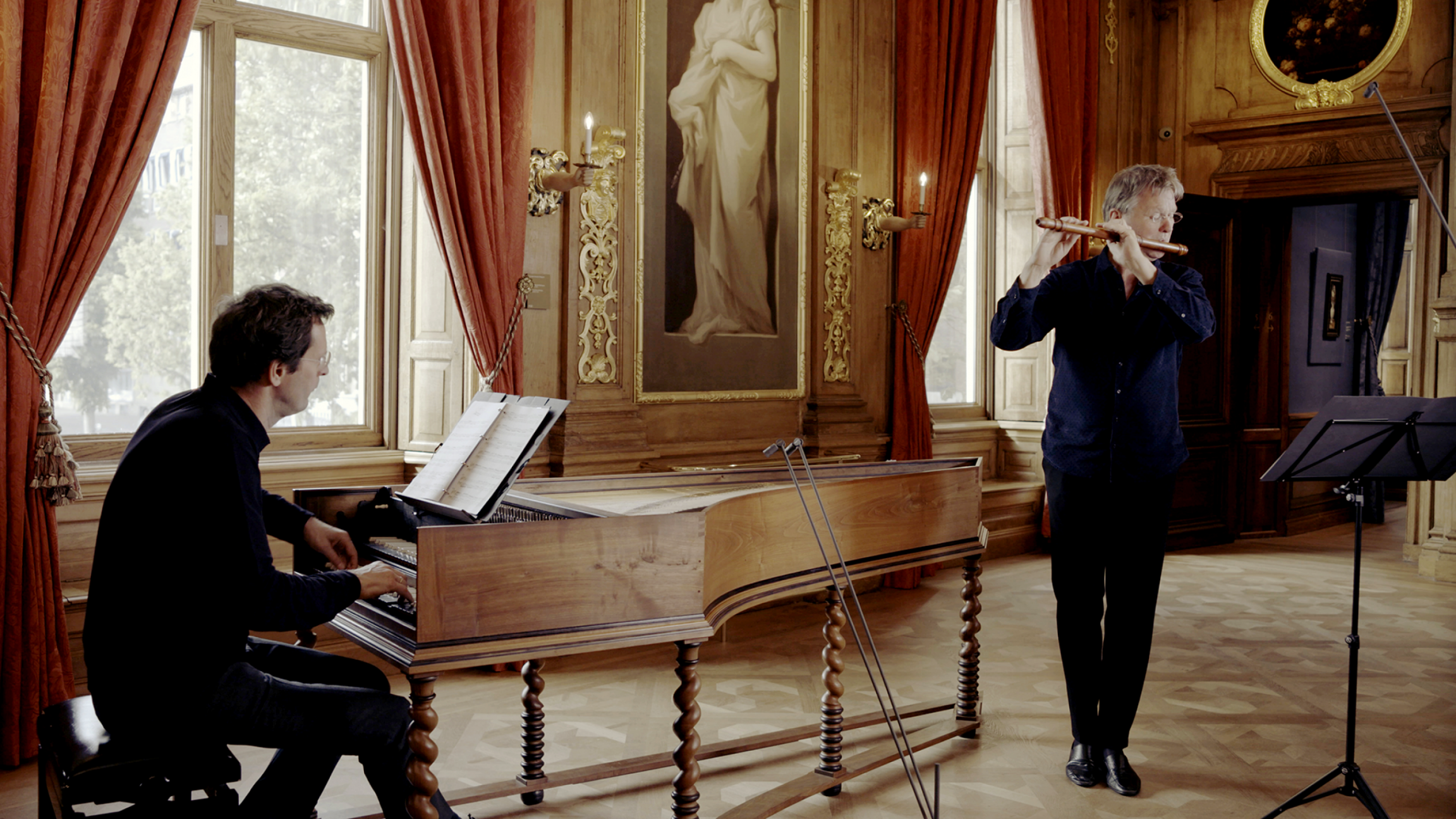 Flute Sonata in A major
BWV 1032 performed by Marten Root and Menno van Delft
Mauritshuis, The Hague
Menu
1. Vivace
2. Largo e dolce
3. Allegro
Eventful past
Despite fire and lost pages, this sonata is now performed in the Golden Room.
Although it appears fairly straightforward – eighteenth-century music in an eighteenth-century room – both Bach's Flute Sonata in A major and the 'Golden Room' of the Mauritshuis in The Hague have an eventful past. They were both subject to destruction, disappearance, reconstruction and comeback.
Along with the rest of the interior of the seventeenth-century Mauritshuis, the Grote Benedenzaal (big downstairs salon) was burnt down in 1704. Afterwards, the room and its baroque woodcarvings, gilding and paintings was gradually restored to glory. But even after the restoration, it looked totally different to nowadays: (the Mauritshuis made a digital reconstruction of how it looked originally).
Bach's Flute Sonata in A major also has a complicated past. Bach notated the work himself on a series of remaining empty staves at the bottom of pages of a piece of music he had written earlier. Later on, pages were lost from the manuscript, along with many bars from the first movement. So here, too, reconstruction was necessary. The sonata as a whole was probably also a 'reconstruction' of an earlier work. Notes made on the manuscript suggest that it was preceded by another version – probably a 'real' trio sonata for recorder, violin and basso continuo.
The manuscript of this flute sonata was acquired by the Royal Library in Berlin in the nineteenth century. In 1941, along with many other treasures from the library, it was rehoused for safety reasons in what is nowadays Poland. It stayed there after World War II and disappeared from view. It was returned to Berlin only in 1977, along with five other important music manuscripts.
The Mauritshuis took preventive measures as well. In 1939, the basement was turned into a bomb-proof space. But nevertheless – just as in Berlin – many highlights of the collection were kept safely elsewhere during the war. For example, Paulus Potter's famous bull, which looks at us towards the end of the sonata, spent the latter years of the war in an art bunker in the St Pietersberg hill, in Maastricht.
BWV

1032

Title

Flute Sonata in A major

Instrument

Traverso

Genre

chamber music

Year

unknown

Special notes

The manuscript dates from 1736, but there is an earlier, simpler version of the middle movement in an earlier manuscript.
Credits
Release date

4 February 2021

Recording date

22 May 2020

Location

Mauritshuis, The Hague

Flautist

Marten Root

Harpsichordist

Menno van Delft

Traverso

Fridtjof Aurin after Pierre Naust, ca. 1700

Harpsichord

Bernd Fischer, 1984 after Claude Labrèche

Director and editor

Gijs Besseling

Music recording

Daan van Aalst, Bastiaan Kuijt, Pim van der Lee

Music edit and mix

Guido Tichelman

Camera, lights

Danny Noordanus

Assistant music recording

Marloes Biermans

Producer

Jessie Verbrugh

Acknowledgement

Deloitte and the Mauritshuis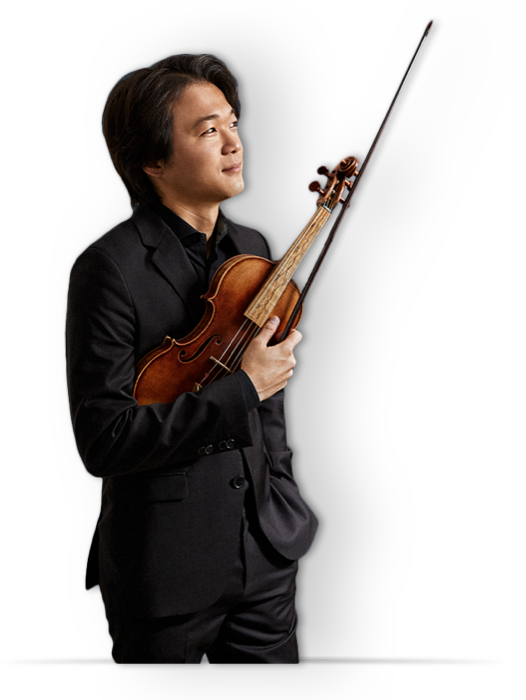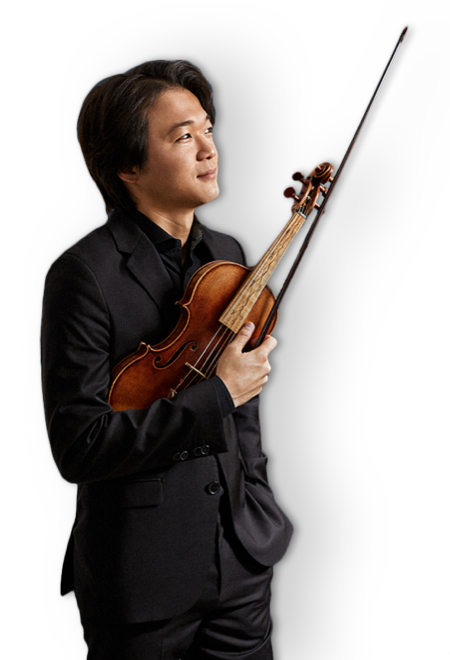 Help us to complete All of Bach
There are still many recordings to be made before the whole of Bach's oeuvre is online. And we can't complete the task without the financial support of our patrons. Please help us to complete the musical heritage of Bach, by supporting us with a donation!