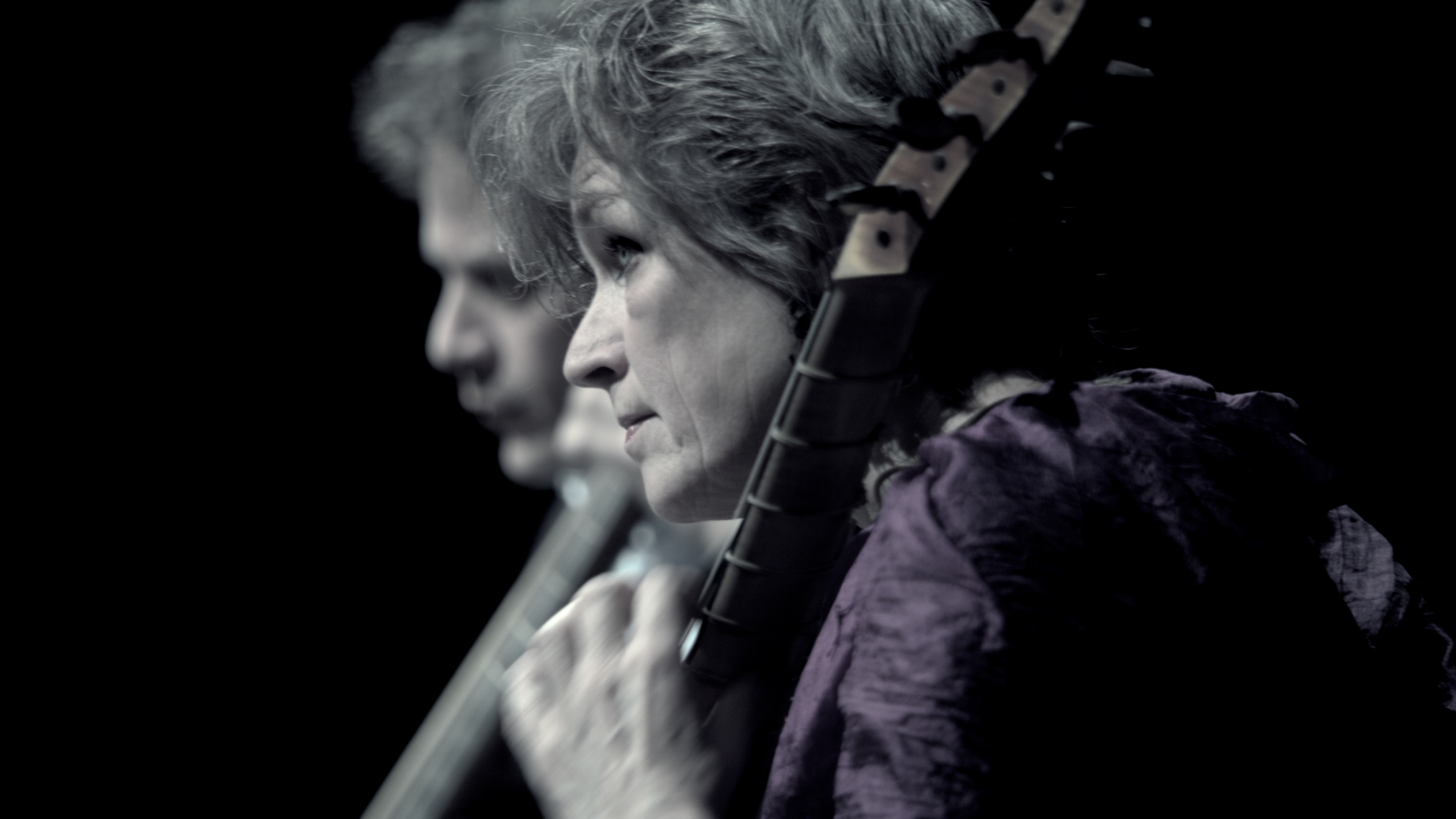 'Brandenburg' Concerto No. 6 in B-flat major
BWV 1051 performed by the Netherlands Bach Society
conducted by Shunske Sato
TivoliVredenburg, Utrecht
Menu
1. [...]
2. Adagio, ma non tanto
3. Allegro
Story
Extra videos
Credits
Revenge of the violas
In this sixth concerto, Bach turns things upside down.
In the music world, the viola and viola players are a favourite butt of many a joke. This is not a new phenomenon. Although the German flautist and composer Johann Joachim Quantz (1697-1773) explains in his Versuch einer Anweisung die Flöte traversiere zu spielen why viola players do indeed need specific skills and knowledge, he too starts with a summary of the generally held opinion of viola players: "The viola is generally seen as unimportant in the music world. The reason is probably that the instrument is often played by people who are either beginners in music or do not have the talent to distinguish themselves on the violin, or also because this instrument does not have so many advantages: a reason why skilled musicians prefer not to get involved with it".
Both Bach himself and Shunske Sato, violinist and artistic director of the Netherlands Bach Society and playing here on the viola, refute the age-old prejudice. Bach himself was an excellent performer on both violin and viola. According to his son, Carl Philipp Emanuel, his great knowledge of how harmony works meant he even preferred to play the middle parts – and thus the viola. Maybe this is why he turns things upside down in the last (sixth) 'Brandenburg' concerto. Violins – usually the golden boys of the orchestra – are conspicuous by their absence! Instead, two violas play the leading role. As the highest parts, they 'play first fiddle' as soloists. supported by two viola da gambas, a cello, double bass and harpsichord.
This combination was a reflection of the situation at the court in Köthen. Bach's noble employer himself played viola da gamba, which in the Baroque was often used as a 'royal' solo instrument. So the subversive nature of this concerto lies not only in the absence of the violins, but also in the fact that Bach gives himself a soloist role on an 'inferior' instrument and furthermore places the duke in the 'accompanying ensemble', as gamba player Mieneke van der Velden calls it. Step aside: the violas take their revenge.
Brandenburg concertos, BWV 1046-1051
In March 1721, Bach sent a manuscript from Köthen to Berlin entitled 'Six concertos with several instruments' (Six concerts avec plusieurs instruments), dedicated to Christian Ludwig (1677-1734), Margrave of Brandenburg-Schwedt. In the preface, Bach stated that he had played for the margrave 'a couple of years ago' and had promised to send him 'some of his compositions'. That was probably during a visit to Berlin in March 1719, when Bach had travelled to the Prussian capital to take receipt of a new harpsichord for the court in Köthen. The music that he sent to the margrave a couple of years later (which subsequently became known as the 'Brandenburg' Concertos) was Bach's ultimate view of the most important large-scale instrumental genre of his day: the concerto.

A concerto nearly always involves a solo instrument (or combination of solo instruments) and an ensemble. The key idea is the alternation between one or more soloists and the whole ensemble, in a sort of light-hearted competition. In the six 'Brandenburg' Concertos, Bach explores every facet of this genre, with regard to both instrumentation and the way in which he handles the form. All the traditionally used string and wind instruments and the harpsichord appear as soloists, the musical forms range from court dances to near-fugues, and the relationship between the solos and tutti instruments is always shifting. Together, the six concertos thus form a virtuoso sample sheet of the Baroque concerto.
BWV

1051

Title

Concerto in B-flat major

Epithet

'Brandenburg' Concerto No. 6

Instrument

viola

Genre

orchestral works

Serie

Brandenburg concertos

Year

1719-1720

City

Köthen (but maybe even earlier in Weimar)

Occasion

Dedicated in 1721 to Margrave Christian Ludwig van Brandenburg
Credits
Release date

20 February 2020

Recording date

2 October 2018

Location

TivoliVredenburg, Utrecht

Viola and direction

Shunske Sato

Viola

Sayuri Yamagata

Cello

Lucia Swarts

Violone

Robert Franenberg

Viola da gamba

Mieneke van der Velden, Ricardo Rodriguez Miranda

Harpsichord

Siebe Henstra

Director and editor

Lucas van Woerkum

Music recording

Guido Tichelman, Bastiaan Kuijt, Pim van der Lee

Music edit and mix

Guido Tichelman

Camera

Robert Berger, Nina Badoux, Joas Burggraaf, Jasper Gheluwe

Lights

Zen Bloot

Assistant director

Stijn Berkhouwer

Assistant music recording

Marloes Biermans

Set technique

Alex de Gier

Project manager videobrix

Peter Hazenberg

Producer concert

Marco Meijdam

Producer film

Jessie Verbrugh
Help us to complete All of Bach
There are still many recordings to be made before the whole of Bach's oeuvre is online. And we can't complete the task without the financial support of our patrons. Please help us to complete the musical heritage of Bach, by supporting us with a donation!