Schleicht, spielende Wellen, und murmelt gelinde
BWV 206 performed by the Netherlands Bach Society
conducted by Jos van Veldhoven
Paushuize, Utrecht
Menu
1. Schleicht, spielende Wellen (Chorus)
2. O glückliche Veränderung (Recitative)
3. Schleuss des Janustempels Türen (Arie)
4. So recht! beglückter Weichselstrom (Recitative)
5. Jede Woge meiner Wellen (Aria)
6. Ich nehm zugleich (Recitative)
7. Reis von Habsburgs (Aria)
8. Verzeiht, bemooste (Recitative)
9. Hört doch! (Aria)
10. Ich muss, ich will gehorsam sein (Recitative)
11. Die himmlische Vorsicht (Chorus)
Story
Extra videos
Texts
Credits
Water music
Celebrating Friedrich August's birthday, with four rivers in the main role.
This 'dramma' by Bach is a birthday tribute to the Elector of Saxony and King of Poland. Although Friedrich August lived in Dresden, it was customary to celebrate his birthday and other special court occasions in Leipzig as well.
The words refer to four major rivers allied to the houses of Saxony and Poland. So Bach lets you hear the water ripple and gurgle throughout all the movements of his cantata. The rivers are represented by the four soloists, from low to high, each with their own recitative and aria. The bass is the Vistula Wisla, the longest river in Poland. He sings of August as a peacemaker. The tenor is the Elbe, which flows past August's residence in Dresden. He sings to the Poles that they can borrow August for a while as king, but they cannot keep him, as 'Geborgt ist nicht geschenkt'. The alto follows with the Danube, in reference to the Habsburg family of August's wife, Maria Josepha. It is probably no coincidence that Bach uses two oboes d'amore (oboes of love) for the reference to August's marriage. And the list is completed by the soprano, representing the Pleisse, the relatively small river that flows through Leipzig. She tries to reconcile the conflicting interests of the different hereditary lands, following the example of the harmony in the soft flutes that accompany her (three of them no less, which is unique for Bach). Saxony and Poland must share August in a brotherly way, and the proud Habsburg Empire must join in with the song of praise.
The whole thing is framed by a festive opening and closing chorus. Before the dancy closing chorus, all the soloists get a turn in a recitative; an operatic convention that Bach also used in the St Matthew Passion, BWV 244.
Bach was already working on this cantata in 1734, when Friedrich August had just been crowned King of Poland. When the regent announced at the eleventh hour that he was coming in person to Leipzig to celebrate his birthday, Bach gave preference to another work. Maybe Schleicht, spielende Wellen was not yet completely finished. In the end, the piece was performed in 1736, in Café Zimmermann. A later performance (1740), at the Zimmerman Garden, has also been documented.
BWV

206

Title

Schleicht, spielende Wellen, und murmelt gelinde

Epithet

Dramma auf das Geburtsfest Augusts III, König von Polen, Kürfurst von Sachsen

Genre

cantatas

Year

1734-1736

City

Leipzig

Lyricist

unknown, maybe Picander

Occasion

birthday music for Friedrich August II, Elector of Saxony and King of Poland (as Augustus III)

First performance

7 October 1736
Extra videos
Vocal texts
Original
1. Chor
Schleicht, spielende Wellen, und murmelt gelinde!
Nein, rauschet geschwinde,
dass Ufer und Klippe zum öftern erklingt!
Die Freude, die unsere Fluten erreget,
die jegliche Welle zum Rauschen beweget,
Durchreisset die Dämme,
worein sie Verwundrung und Schüchternheit zwingt.

2. Rezitativ: Weichsel (Bass)
O glückliche Veränderung!
Mein Fluss, der neulich dem Cocytus gliche,
weil er von toten Leichen
und ganz zerstückten Körpern langsam schliche,
wird nun nicht dem Alpheus weichen,
der das gesegnete Arkadien benetzte.
Des Rostes mürber Zahn
frisst die verworfnen Waffen an,
die jüngst des Himmels harter Schluss
auf meiner Völker Nakken wetzte.
Wer bringt mir aber dieses Glükke?
August,
der Untertanen Lust,
der Schutzgott seiner Lande,
vor dessen Zepter ich mich bükke,
und dessen Huld für mich alleine wacht,
bringt dieses Werk zum Stande.
Drum singt ein jeder, der mein Wasser trinkt:

3. Arie: Weichsel (Bass)
Schleuss des Janustempels Türen,
unsre Herzen öffnen wir.
Nächst den dir getanen Schwüren
treibt allein, Herr, deine Güte
unser reuiges Gemüte
zum Gehorsam gegen dir.

4. Rezitativ: Elbe (Tenor)
So recht! beglückter Weichselstrom!
Dein Schluss ist lobenswert,
wenn deine Treue nur mit meinen Wünschen stimmt,
und nicht etwann mir gar
den König nimmt.
Geborgt ist nicht geschenkt:
du hast den gütigsten August von mir begehrt,
dess holde Mienen das Bild des grossen Vaters weisen,
den hab ich dir geliehn,
verehren und bewundern sollst du ihn,
nicht gar aus meinem Schoss und Armen reissen.
Dies schwöre ich,
o Herr! bei deines Vaters Asche,
bei deinen Siegs- und Ehrenbühnen.
Eh sollen meine Wasser sich
noch mit dem reichen Ganges mischen
und ihren Ursprung nicht mehr wissen.
Eh soll der Malabar
an meinen Ufern fischen,
ich will ganz und gar dich,
teuerster Augustus, missen.

5. Arie: Elbe (Tenor)
Jede Woge meiner Wellen
ruft das göldne Wort August!
Seht, Tritonen, muntre Söhne,
wie von nie gespürter Lust
meines Reiches Fluten schwellen,
wenn in dem Zurükkeprallen
dieses Namens süsse Töne
hundertfältig widerschallen.

6. Rezitativ: Donau (Alt)
Ich nehm zugleich an deiner Freude teil,
betagter Vater vieler Flüsse!
Denn wisse, dass ich ein grosses Recht
auch mit an deinem Helden habe.
Zwar blick ich nicht dein Heil,
so dir dein Salomo gebiert,
mit scheelen Augen an,
weil Karlens Hand,
des Himmels seltne Gabe,
bei uns den Reichsstab führt.
Wem aber ist wohl unbekannt,
wie noch die Wurzel jener Lust,
die deinem gütigsten Trajan
von dem Genuss der holden Josephine
allein bewusst, an meinen Ufern grüne?

7. Arie: Donau (Alt)
Reis von Habsburgs hohem Stamme,
deiner Tugend helle Flamme
kennt, bewundert, rühmt mein Strand.
Du stammst von den Lorbeerzweigen,
drum muss deiner Ehe Band
auch den fruchtbarn Lorbeern gleichen.

8. Rezitativ: Pleisse (Sopran)
Verzeiht, bemooste Häupter starker Ströme,
wenn eine Nymphe euren Streit
und euer Reden störet.
Der Streit ist ganz gerecht;
die Sache gross und kostbar, die ihn nähret.
Mir ist ja wohl Lust annoch bewusst,
und meiner Nymphen frohes Scherzen,
so wir bei unsers Siegeshelden Ankunft spürten,
der da verdient,
dass alle Untertanen ihre Herzen,
denn Hekatomben sind zu schlecht,
ihm her zu einem Opfer führten.
Doch hört, was sich mein Mund erkühnt,
euch vorzusagen:
du, dessen Flut der Inn und Lech vermehren,
du sollt mit uns dies Königspaar verehren,
doch uns dasselbe gänzlich überlassen.
Ihr beiden andern sollt euch brüderlich vertragen
und, müsst ihr diese doppelte Regierungssonne
auf eine Zeit, doch wechselsweis, entbehren,
euch in Geduld und Hoffnung fassen.

9. Arie: Pleisse (Sopran)
Hört doch! der sanften Flöten Chor
erfreut die Brust, ergötzt das Ohr.
Der unzertrennten Eintracht Stärke
macht diese nette Harmonie
und tut noch grössre Wunderwerke,
dies merkt und stimmt
doch auch wie sie!

10. Rezitativ
Weichsel (Bass)
Ich muss, ich will gehorsam sein.
Tenor (Elbe)
Mir geht die Trennung bitter ein,
doch meines Königs Wink gebietet meinen Willen.
Alt (Donau)
Und ich bin fertig, euren Wunsch,
so viel mir möglich, zu erfüllen.
Sopran (Pleisse)
So krönt die Eintracht euren Schluss.
Doch schaut,
wie kommt's, dass man an eueren Gestaden
so viel Altäre heute baut?
Was soll das Tanzen der Najaden?
Ach! irr ich nicht,
so sieht man heut das längst gewünschte Licht
in frohem Glanze glühen,
das unsre Lust,
den gütigsten August,
der Welt und uns geliehen.
Ei! nun wohlan!
Da uns Gelegenheit und Zeit
die Hände beut,
so stimmt mit mir noch einmal an:

11. Chor
Die himmlische Vorsicht der ewigen Güte
beschirme dein Leben, durchlauchter August!
So viel sich nur Tropfen in heutigen Stunden
in unsern bemoosten Kanälen befunden,
umfange beständig dein hohes Gemüte
vergnügen und Lust!



Translation
1. Chorus
Glide, playful waves, and murmur softly!
No, rush quickly,
Making the banks and cliffs resound frequently!
The joy that stirs our waters,
Which moves every wave to surge,
Rips through the barriers
Set by astonishment and shyness.

2. Recitative: Vistula
O happy transformation!
My stream, which always resembled Cocytus,
As it with lifeless corpses
And with dismembered bodies slowly glided,
Will now yield not to Alpheus,
Which moistened blessed Arcady.
Now rust's rotten tooth
Consumes the abandoned weapons,
Which the wild rage of conflict constantly
Wielded against the necks of my citizens.
But who brings me this good news?
August,
Joy of his subjects,
Divine protector of his lands,
Before whose scepter I bow,
And whose grace alone watches over me,
Has brought about this work.
Therefore everyone who drinks my water sings:

3. Aria: Vistula
Close the gates of Janus' temple;
We open our hearts.
Along with our oaths of allegiance to you,
Your goodness, Lord, alone
Urges our childlike minds
To be obedient to you.

4. Recitative: Elbe
Well done, O happy Vistula!
Your conclusion is praiseworthy;
If your loyalty always echoes my wishes,
It considers my love when
now it keeps my King from me.
Loaned is not given:
You asked for noblest August from me,
Whose gracious bearing reveals the image of our great Father;
I did loan him to you,
That you should honor and admire him,
But not to strip him from the embrace of my arms!
I swear this,
O Lord! By your father's ashes,
By your monument of victory and honor:
Sooner shall my waters
Mingle with the mighty Ganges
And know their sources no more;
Sooner shall Malabar Fish upon my banks,
Than will I give you up
Entirely, dearest August.

5. Aria: Elbe
Every ripple of my waves
Cries the golden word "August!"
See, Tritons, merry children,
How from never-tasted pleasure
My kingdom's waters swell,
When the reverberation
Of the sweet sound of this name
Echoes a hundred times.

6. Recitative: Danube
I take equal share in your joy,
Aged father of many rivers!
For know, That I also have
some rights in your champion.
Indeed I do not look upon your savior,
Borne by your Solomon to you,
With envious eyes,
Since Charles' hand,
Precious gift of heaven,
Wields the scepter over us.
But to whom is it unknown
That the roots of that delight,
Known alone to your worthy Trajan
From the pleasure of gracious Josephine,
Were nurtured on my banks?

7. Aria: Danube
Branch of Habsburgs lofty trunk,
The brilliant flames of your virtue
Are acknowledged, admired and praised on my banks. You stem from laurel branches,
Therefore your marriage-bond
Should be compared to fruitful laurels as well.

8. Recitative: Pleisse
Pardon, moss-covered heads of powerful rivers,
If a nymph disturbs
Your conflict and your discussion.
This contest is just,
The matter great, and worthy, that which inspires it.
Indeed my joy is even more present,
And the happy play of my nymphs,
When we have sensed the arrival of our hero,
Who deserves
That all his subjects bring their hearts –
Even hecatombs would be too meager –
As an offering to him.
Yet hear what my mouth dares
To put before you:
You, whose stream is increased by Inn and Lech,
You shall honor this royal couple with us,
But relinquish the rights to us completely.
You other two shall behave as brothers
And if you must lack for this two-fold sovereign sun
At any time, even alternately,
You shall remain in hope and forbearance.

9. Aria: Pleisse
But listen!
The soft flute choir
Delights the breast and dazzles the ear.
The strength of undivided concord
Creates this lovely harmony
And even greater miracles;
Take note and be united as they are!

10. Recitative
Vistula
I must and will obey this.
Elbe
The parting affects me bitterly,
But my King's signal commands my will.
Danube
And I am ready to fulfill
Your desire, as much as I am able.
Pleisse
So may concord crown your agreement.
But look,
How is it, that upon your banks
So many altars are being built?
Why are the Naiads dancing?
Ah! If I do not err,
I see how the long-desired light
Touches me with its beams,
From which August,
the sweet delight of earth,
Has taken his name.
Well! Now onward!
Since the occasion and the time
Offer their hands,
Sing with me once again:

11. Chorus
May the heavenly foresight of the eternal Good
Protect your life, Serene August!
As many as the drops that flow
In our mossy channels now,
Shall the pleasures and delights be
That embrace your noble being!

translation © Pamela Dellal














Credits
Release date

23 September 2016

Recording date

10 June 2016

Location

Paushuize, Utrecht

Conductor

Jos van Veldhoven

Soprano

Maria Keohane

Alto

Maarten Engeltjes

Tenor

Thomas Hobbs

Bass

Matthew Brook

Ripieno soprano

Orlanda Velez Isidro, Klaartje van Veldhoven, Marjon Strijk, Hilde van Ruymbeke

Ripieno alto

Barnabás Hegyi, Elsbeth Gerritsen, Gemma Jansen, Marleene Goldstein

Ripieno tenor

Ronald Threels, Kevin Skelton, Diederik Rooker, René Veen

Ripieno bass

Donald Bentvelsen, Matthew Baker, Martijn de Graaf Bierbrauwer, Pierre-Guy Le Gall White

Violin 1

Shunske Sato, Pieter Affourtit, Annabelle Ferdinand, Hanneke Wierenga

Violin 2

Sayuri Yamagata, Anneke van Haaften, Paulien Kostense

Viola

Staas Swierstra, Deirdre Dowling

Cello

Lucia Swarts, Richte van der Meer

Double bass

Robert Franenberg

Traverso

Marten Root, Doretthe Janssens, Aysha Wills

Oboe

Martin Stadler, Peter Frankenberg

Bassoon

Benny Aghassi

Trumpet

Robert Vanryne, Fruzsina Hara, Mark Geelen

Timpani

Peppie Wiersma

Harpsichord

Siebe Henstra

Director

Simon Aarden

Head audio

Frank Mathijssen

Audiomontage en -mixage

Myrthe van Dijk, Hans Brouwer

Music director

Myrthe van Dijk

Camera

Jochem Timmermans, Merijn Vrieling, Emiel Jansen

Head gaffer

Zen Bloot

Assistant director

Ferenc Soetman

Audio technics

Dylan Rosenkamp

Image technics

Vincent Nugteren

Editor

Pjotr 's Gravesande

Trainee image

Dennis den Hartog

Trainee nep

Leon Mignon

Team eng

Justin Mutsaers, Chris Reichgelt

Datahandler

Jesper Blok

Technics

Marco Korzelius

Gaffer

Patrick Galvin, Sam Vis

Project manager nep

Peter Ribbens

Concert production

Imke Deters, Marco Meijdam

Producer

Jessie Verbrugh

Interview

Onno van Ameijde

Supported by

Stichting Elise Mathilde Fonds, K.F. Hein Fonds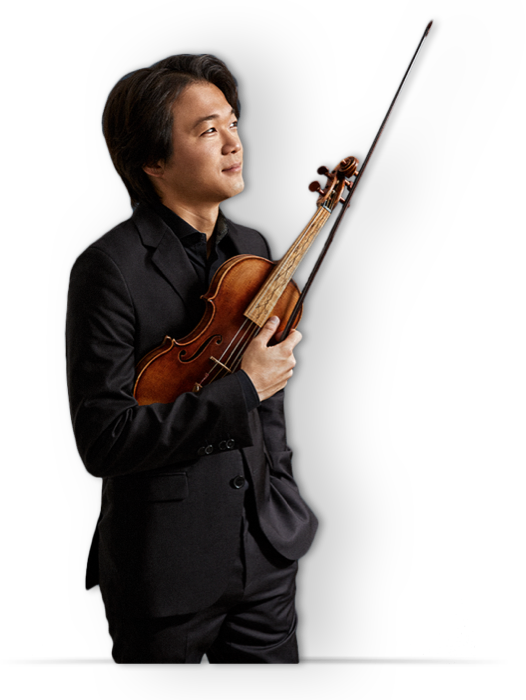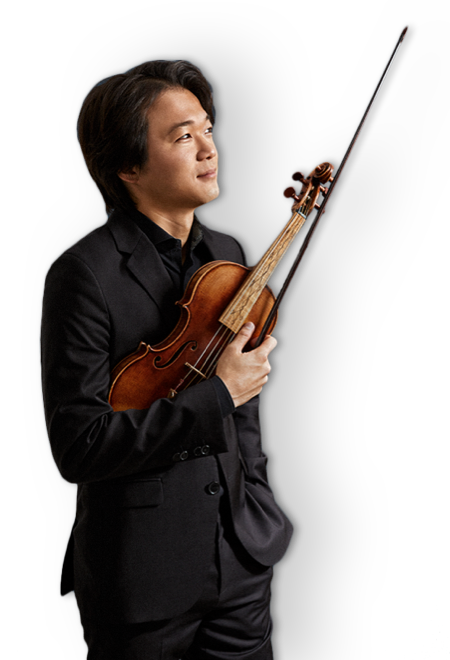 Help us to complete All of Bach
There are still many recordings to be made before the whole of Bach's oeuvre is online. And we can't complete the task without the financial support of our patrons. Please help us to complete the musical heritage of Bach, by supporting us with a donation!