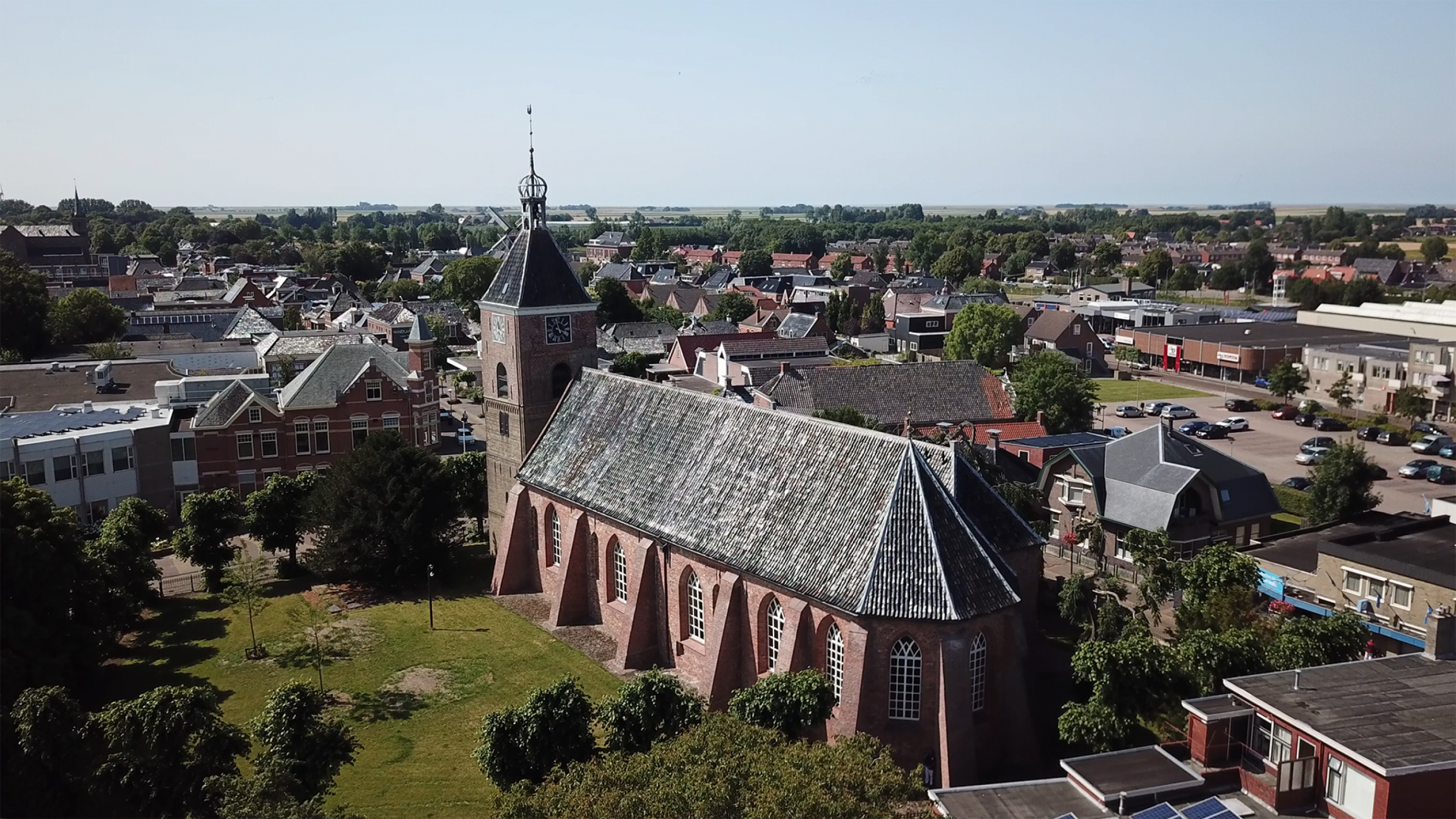 Von Gott will ich nicht lassen
BWV 658 performed by Reitze Smits
Jacobi Church, Uithuizen
The church bells of Leipzig
A chorale arrangement that is bursting with joy.
The chorale melody Von Gott will ich nicht lassen - which forms the basis for this organ work, BWV 658 - was originally intended as a love song. From the mid-sixteenth century, it was used in the Lutheran church, and as a chorale its subject was the caring power of God. The words convey faith in God's salvation after death: "after death we will be buried deep in the earth; when we have slept, we will be awoken by God".
Bach first arranged the chorale in his younger years, when he was the court organist in Weimar. He did not use the complete melody, but took just a few bars as the cantus firmus (an existing melody that a composer reused for a polyphonic piece) and developed them in the rest of the piece. This melody begins in the pedal, but gradually permeates the whole work. In the accompaniment, we regularly hear the 'joy motif': a lively run of ascending sixths. This is typical of Bach, especially in combination with the chosen harmonies, and makes this chorale a particularly fine example of Bach's organ style.

18 Choräle/Leipziger Choräle, BWV 651-668
In the last ten years of his life, Bach gathered together and completed a series of chorale arrangements, presumably planning to have them published, just like the third part of the Clavier-Übung in 1739. It concerns a selection of his compositions from much earlier years, when he was working as an organist in Weimar, Arnstadt and Mühlhausen. The collection became known as the 18 Choräle or Leipziger Choräle. Incidentally, 18 Choräle is a misleading title, as the set originally comprised 17 pieces. The eighteenth, Vor deinen Thron tret ich (BWV 668), was added to Bach's manuscript later on.
BWV

658

Title

Von Gott will ich nich lassen

Instrument

organ

Genre

organ works

Serie

18 Choräle (organ)

Year

1708-1717/1739-1742

City

Weimar/Leipzig

Special notes

There is also an earlier, more austere version of this composition from the Weimar period: BWV 658a.
Credits
Release date

8 December 2022

Recording date

18 July 2019

Location

Jacobi Church, Uithuizen

Organist

Reitze Smits

Organ

Arp Schnitger 1701, restoration 2001

Director and camera

Robin van Erven Dorens

Music recording

Guido Tichelman, Bastiaan Kuijt

Music edit and mix

Guido Tichelman

Camera, lights

Onno van der Wal, Gregoor van de Kamp

Assistant music recording

Marloes Biermans

Data handling

Stefan Ebels

Producer

Jessie Verbrugh
Help us to complete All of Bach
There are still many recordings to be made before the whole of Bach's oeuvre is online. And we can't complete the task without the financial support of our patrons. Please help us to complete the musical heritage of Bach, by supporting us with a donation!