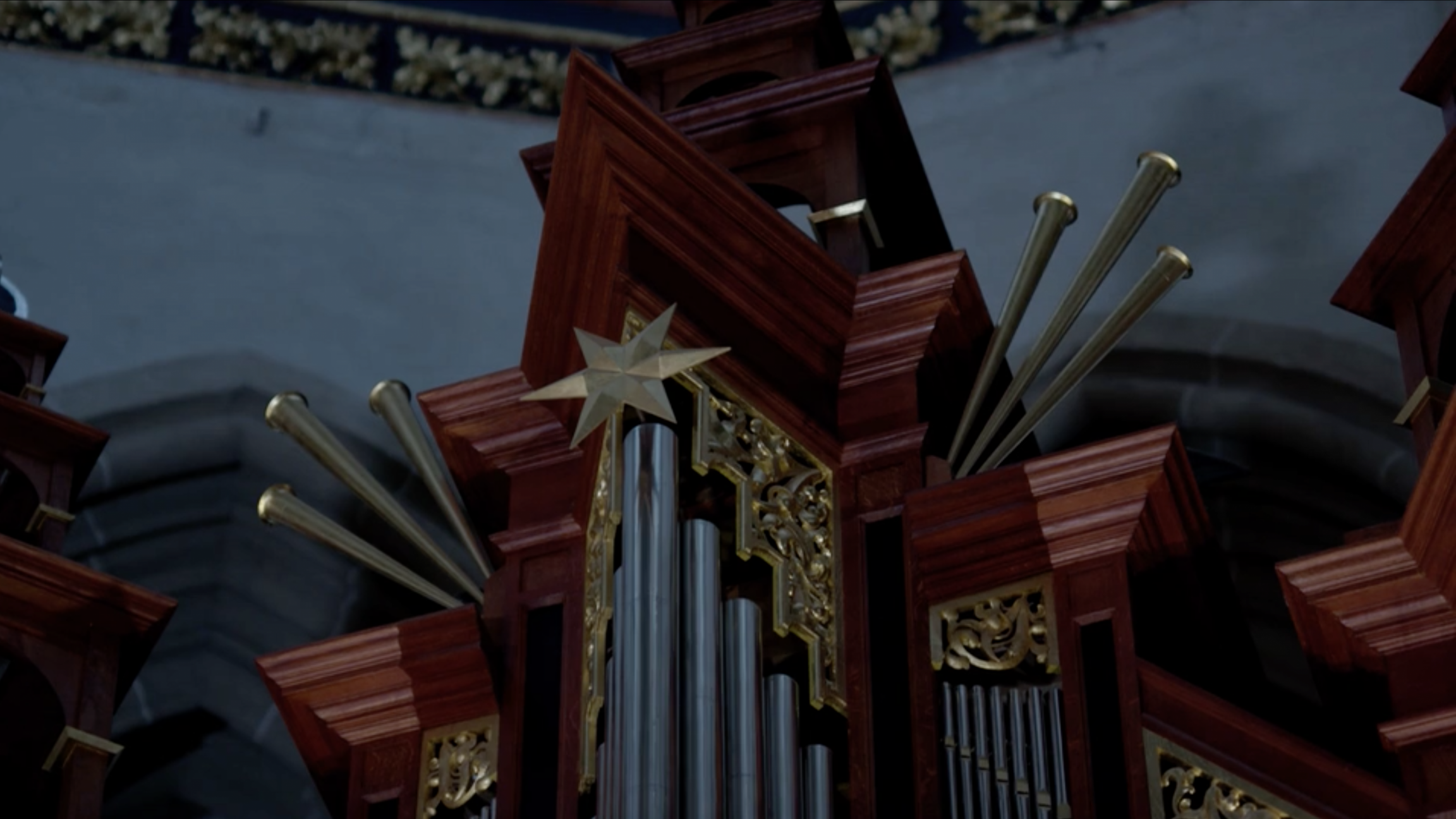 Fantasia super: Christ lag in Todesbanden
BWV 695 performed by Dorien Schouten
Bovenkerk, Kampen
Story
Extra videos
Credits
Subdued joy
The chorale melody surfaces where you least expect it.
This organ version of the Easter hymn Christ lag in Todesbanden shows subdued joy. The piece begins as a two-part invention; a duet of imitation between the soprano and the bass. The two voices start off with a decorated form of the original chorale melody. So right from the beginning, you wonder what will follow. A third and fourth voice in imitation of the first two? The chorale melody in long notes with no decoration? And if so, then where? Many listeners – both in Bach's day and today – would expect the chorale to appear soon in long notes in the pedal. But Bach surprises us with something else. He slips the chorale melody almost unnoticed in between the high and low parts as a third voice, just like a singing voice entering after an instrumental introduction. Little arrangement would be needed to turn this organ version into an aria (as in the Schübler-Choräle, BWV 645-650, in which the procedure was reversed, using arias from a number of church cantatas). You can sing along with chorale melody with virtually no problem at all.
It is, however, quite natural to expect the original melody in the pedal. And there is even a version of this piece, BWV 695a, in which the chorale melody does appear in the pedal. But it is not certain whether that version is also by Bach himself. It is more important to note that two versions of the piece were already circulating in Bach's day, probably because it was more usual for a chorale melody to be in the upper or lower part.
Kirnbergerschen Sammlung, BWV 690-713
Bach cherished a great many of his compositions, ensuring that they were collected or recycled, and – if at all possible – published. But there are also pieces that missed the boat, such as the twenty-four early organ compositions now known as the Kirnbergerschen Sammlung. We owe the survival of these works to Bach's pupil Johann Kirnberger, who collected twenty-four organ compositions, among other pieces, following the death of his master. The most striking thing about this collection is its lack of cohesion. The only similarity between the works is that they probably all date from the period before 1710.
BWV

695

Title

Fantasia super: Christ lag in Todesbanden

Instrument

Organ

Genre

organ works

Serie

Kirnbergerschen Sammlung (organ)

Year

before 1710

City

Mühlhausen or Weimar

Special notes

It is sometimes questioned whether this work was written by Bach.
Extra videos
Credits
Release date

12 May 2017

Recording date

1 October 2015

Location

Bovenkerk, Kampen

Organist

Dorien Schouten

Organ

Reil choir organ

Director

Jan Van den Bossche, Hanna Schreuders

Camera

Maarten van Rossem, Gijs Besseling

Music recording, edit and mix

Guido Tichelman

Film editor and interview

Gijs Besseling

Producer

Jessie Verbrugh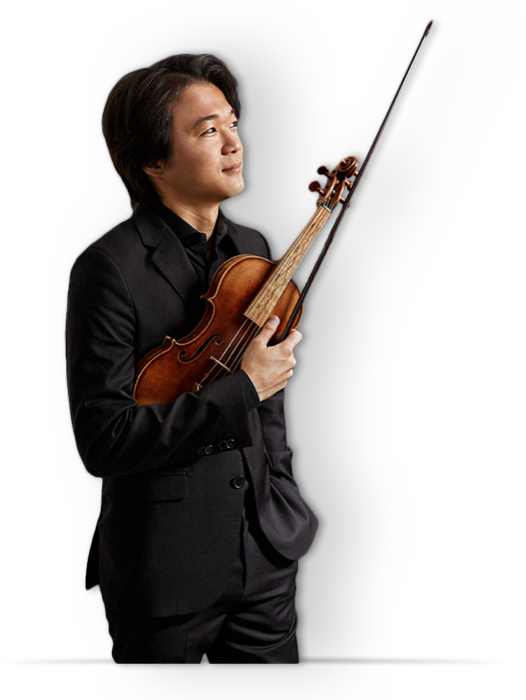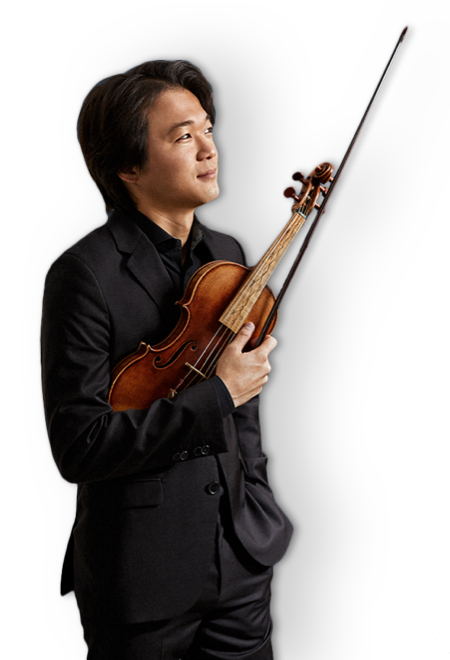 Help us to complete All of Bach
There are still many recordings to be made before the whole of Bach's oeuvre is online. And we can't complete the task without the financial support of our patrons. Please help us to complete the musical heritage of Bach, by supporting us with a donation!