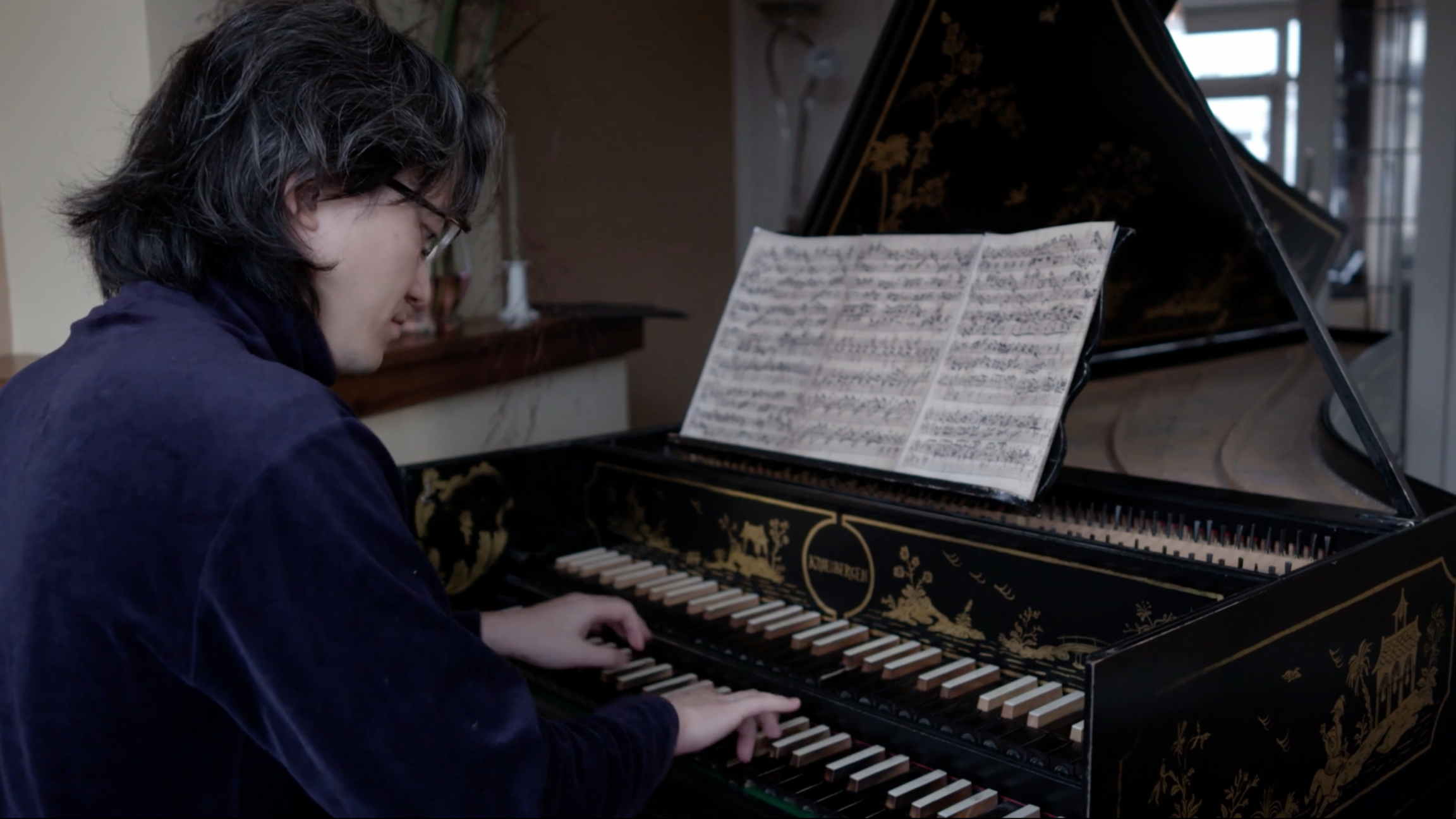 Fantasia and fugue in C minor
BWV 906 performed by Masato Suzuki
Voorburg, the Netherlands
Story
Extra videos
Credits
Bordering on the extreme
Bach ventures into the style of the younger generation.
Johann Sebastian was not the only composer in the family. If this Fantasia and fugue in C minor had not survived in two manuscripts in Bach's own handwriting, it might have been attributed to one of his composer sons, Carl Philipp Emanuel or Wilhelm Friedemann. The title Fantasia, the use of triplets and the rather fitful yet airy character are all hallmarks of the empfindsame (sensitive) style. And this style is found much more often in the works of Bach's sons than in those he wrote himself. The way the hands cross over one another is also something that regularly appears in the work of both sons. They picked up all sorts of things as teenagers at home.
The fugue is a different matter altogether. Whereas the chromaticism in the fantasia consisted of ornamenting the melody, it borders on the extreme in the structure of the fugue. And in the other parts, too, Bach tries not to neatly channel the chromaticism. He continually uses strange diminished and augmented chords, sometimes adding extra dissonants as well. The whole becomes a sort of harmonic distorting mirror, as if a normal fugue has gone off the rails.
Then suddenly everything changes! The fast notes return from nowhere and a new theme appears. There are even hand crossovers, a technique Bach seldom used in fugues. And just as the chromatic fugue theme returns and Bach seems to be clarifying matters, the manuscript ends abruptly in the middle of a page, leaving us rather confused with a musical question mark.
BWV

906

Title

Fantasia and fugue in C minor

Instrument

harpsichord

Genre

harpsichord works

Year

1726-1740

City

Leipzig

Special notes

The fugue is unfinished – only the first 48 bars have been handed down.
Extra videos
Credits
Release date

30 September 2016

Recording date

3 December 2015

Location

Voorburg

Harpsichordist

Masato Suzuki

Harpsichord

Willem Kroesbergen, Utrecht 1987 after J. Couchet

Camera

Gijs Besseling

Music production, editing and mix

Guido Tichelman

Director

Jan Van den Bossche, Hanna Schreuders

Interview

Gijs Besseling

Subtitles interview

Geert van Bremen, Atsuko Kohashi
Help us to complete All of Bach
There are still many recordings to be made before the whole of Bach's oeuvre is online. And we can't complete the task without the financial support of our patrons. Please help us to complete the musical heritage of Bach, by supporting us with a donation!