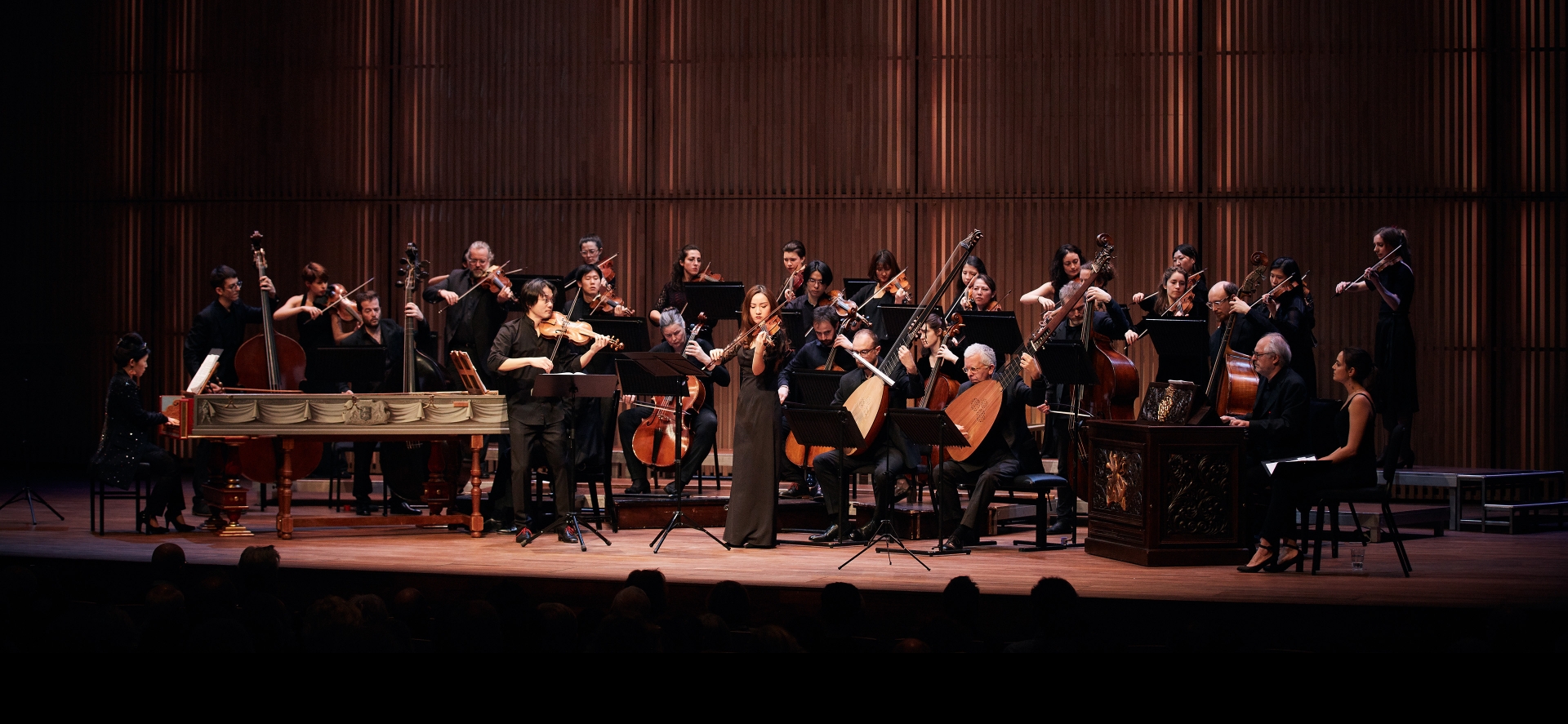 Support the Bach Society
And contribute to preserving Bach's heritage
With the best Baroque musicians, an enthusiastic staff and a monumental St Matthew Passion tradition, the Netherlands Bach Society has become an essential part of the Dutch cultural landscape. Our ensemble is characterised by its continual search for innovation and a deeper understanding of time-honoured musical heritage.
Besides forming the basis for our financial self-sufficiency, your generous commitment shows that there is wide appreciation of our music, our initiatives and our ideals. By supporting the Bach Society, you will contribute to preserving and disseminating Bach's heritage, as well as investing in a wonderful ensemble with a future filled with inspiration and emotion. All the donations will be used for the following purposes:

Quality
The Netherlands Bach Society originated as an enthusiastic amateur choir, but grew over the past century into a professional vocal-instrumental Baroque ensemble at world-class level. We are not easily satisfied: only the best will do.

Talent development
With the Young Bach Fellowship, The Netherlands Bach Society provides a platform for young musicians who want to develop further in Baroque music. They get the opportunity to perform in a production by the Bach Society and receive coaching in the entrepreneurship skills that are required of professional musicians today. The fellowship is a breeding ground where talented youngsters are given the scope to experiment, develop and enter into new collaborations.

Education
Many of our most loyal visitors still remember the first time they heard the Netherlands Bach Society and are now taking their grandchildren along to concerts. We believe every child deserves such a fond memory of their introduction to classical music. Thanks to our education project, over 300 pupils a year attend one of our performances of the St Matthew Passion. In preparation for the performance, the Bach Society provides education packages and a musician visits the class to talk about Bach, Baroque music and the St Matthew Passion.

All of Bach
The complete oeuvre of Johann Sebastian Bach is just a couple of mouse clicks away, wherever you are in the world. The All of Bach project is the online treasure trove of the Netherlands Bach Society. Music-lovers can enjoy recordings of large-scale concerts, intimate house concerts and virtuoso solo works.
Make a donation
A one-time donation can be made quickly and easily. Click the button below, fill in a donation amount of your choice under the Bachvereniging / Bach Society box and add it to your basket. You can complete your transaction with or without an account. You can pay with MasterCard, VISA or a Dutch debit card. Unfortunately, it is not possible to pay with American Express.
You can also make a one-time or monthly/annual donation via Paypal:
Do you prefer to make a donation via bank transfer? Please use:
IBAN: NL36RABO0168517507
BIC: RABONL2U
Bank account name: Nederlandse Bachvereniging
For your administration: the Netherlands Bach Society is a Cultural Institution for Public Benefit (cultural ANBI). Our ANBI registration number (RSI) is 7085126.
Read more information about deductible donations from abroad