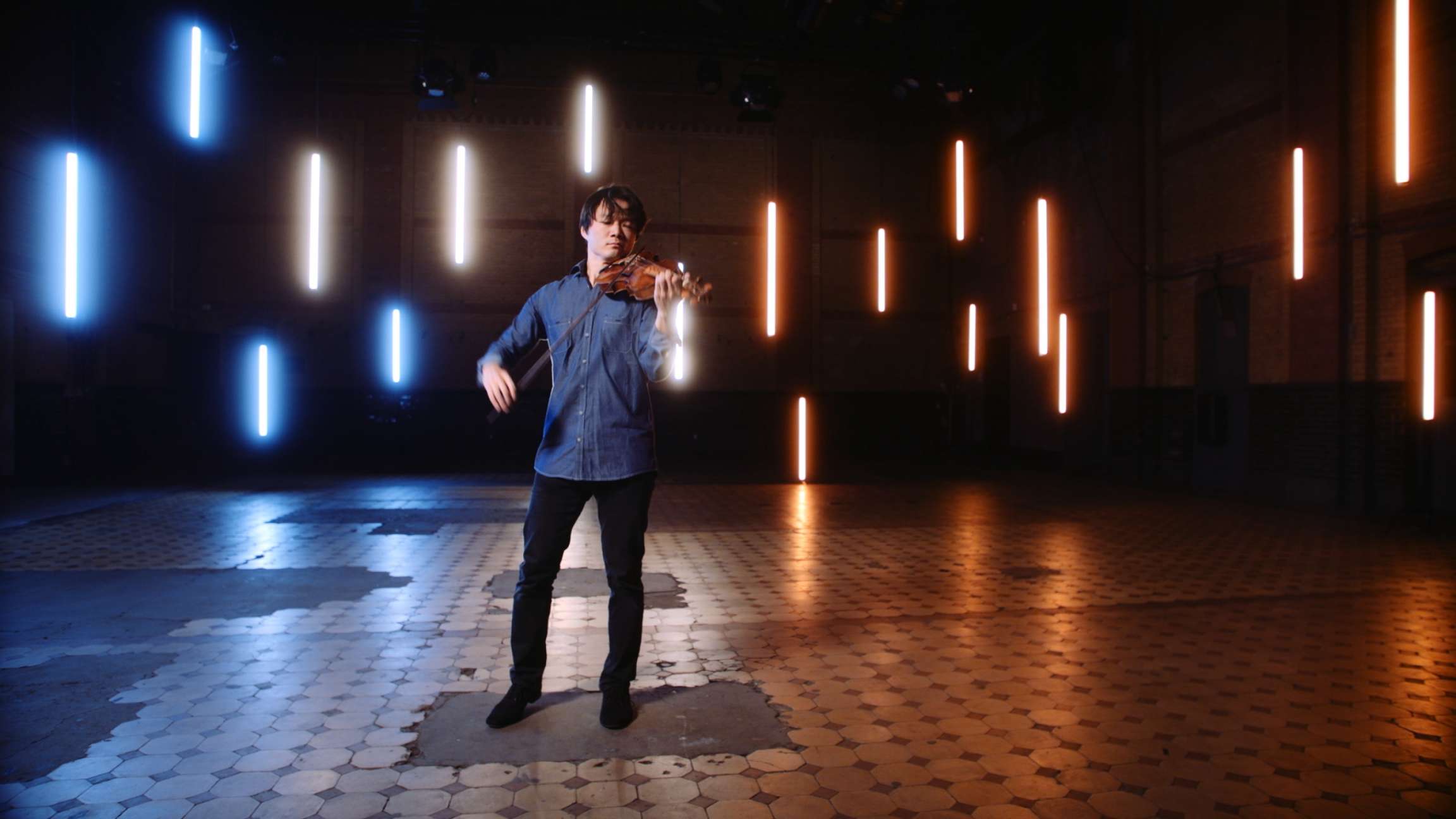 Violin Partita no. 3 in E major
BWV 1006 performed by Shunske Sato
Lichtfabriek, Haarlem
Menu
1. Preludio
2. Loure
3. Gavotte en Rondeau
4. Menuett I
5. Menuett II
6. Bourrée
7. Gigue
Story
Extra videos
Credits
Ringtone
Bach clearly bases his composition on the characters of various dances.
This cheerful partita revolves around dancing. The tone is set by the high-spirited Preludio. Just like the Loure, the Preludio is noble, dignified and stately, and refers to French court music. Then the mood becomes lighter, livelier and more popular. The Gavotte en rondeau is comical and playful, and the two Minuets evoke associations with the fiddlers who played dance music at village parties in Bach's day. The final dance, a light-footed Gigue, is a real finale piece.
Like Bach's other works for solo violin, Partita no. 3 is not a stand-alone piece. In 1729, Bach arranged the Preludio from this partita as an instrumental movement (organ and strings) of a wedding cantata (BWV 120a). A couple of years later, in 1731, the Preludio resurfaced, this time as a festive overture (once again for organ and orchestra) at the start of the cantata BWV 29. And that is not all. Bach himself copied a version of the whole partita on two staves, which could be a simple keyboard piece, or maybe a suite for lute or theorbo. In any case, Bach was clearly delighted with this partita, and particularly with the first movement. Anyone who has had an old-fashioned mobile phone will recognise this Preludio as the ubiquitous 'Nokia ringtone' of the time.
Six sonatas and partitas for solo violin, BWV 1001-1006
At the top of his manuscript of six solo works for violin, Bach wrote 'Sei solo'. But did he mean six solos (which is 'Sei soli' in correct Italian), or did he really mean 'Sei solo'… you are on your own? In the days before spellchecks, spelling was more a question of feeling, especially in another language. It could be that Bach deliberately did not write 'Sei soli' above his six violin solos, choosing rather to warn his soloists before sending them off to perform with just a bow, four strings and a few of his most difficult pieces.
Bach's solo works are in line with the wonderful tradition of Westhoff, Biber, Matteis, Schop and others, although Bach aims not so much for virtuosity, but for interiority, playing a theoretical game with the impossibility of true polyphony on a single melody instrument. Bach understood perfectly well how our brain naturally makes music out of sounds. He was also aware of the importance of his work, calling the autograph manuscript of the sonatas and partitas from 1720 'Book 1'. He may have had the Cello Suites and the now solitary Flute Partita in mind as carefully planned sequels for the future. Polyphony on your own – you can hardly get your head around it.
We recorded these six sonatas in a former power station in Haarlem, which used to supply the city with power and light. This explains its nickname 'Lichtfabriek' (Light Factory). Inspired by this special setting, the director chose to give lighting a prominent role in the performance.
BWV

1006

Title

Violin Partita no. 3 in E major

Instrument

Violin

Genre

chamber music

Serie

Six partitas and sonatas for violin

Year

ca. 1720

City

Köthen, Weimar
Extra videos
Credits
Release date

28 November 2019

Recording date

24 June 2019

Location

Lichtfabriek, Haarlem

Violinist

Shunske Sato

Violin

Cornelius Kleynman, ca. 1684

Director and editor

Onno van Ameijde

Music recording

Daan van der Aalst, Pim van der Lee

Music edit and mix

Guido Tichelman

Camera

Jeroen Simons, Marijn Zurburg

Lights

Zen Bloot

Grip

Jasper Leeman

Data handling

Eline Eestermans

Interview

Onno van Ameijde, Marloes Biermans

Producer

Jessie Verbrugh

Acknowledgement

Frans Wytema, for making the Cornelius Kleynman violin available to Shunske Sato.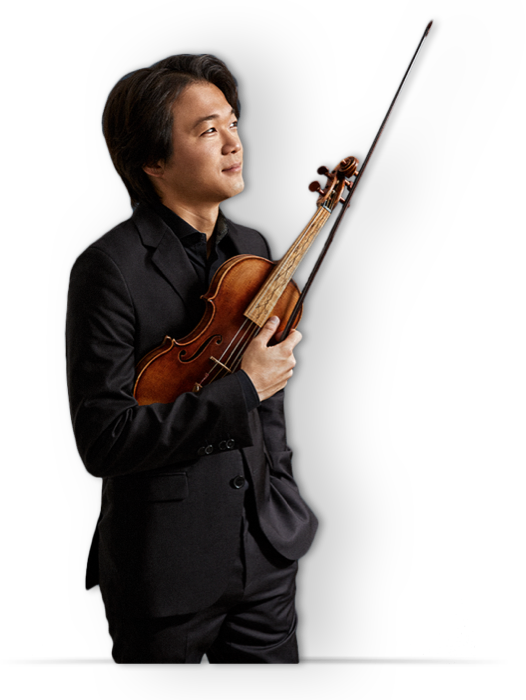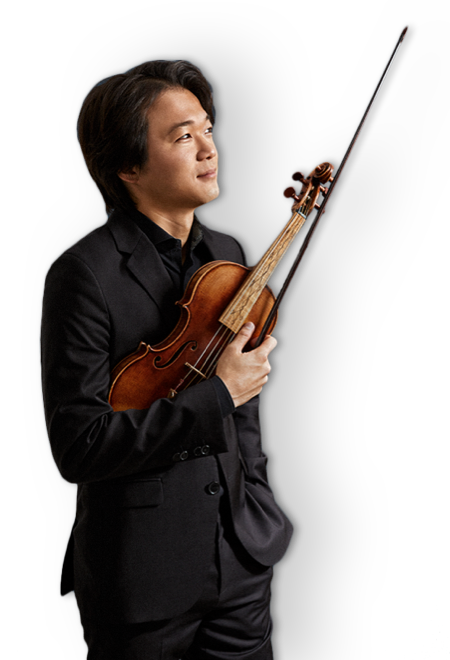 Help us to complete All of Bach
There are still many recordings to be made before the whole of Bach's oeuvre is online. And we can't complete the task without the financial support of our patrons. Please help us to complete the musical heritage of Bach, by supporting us with a donation!