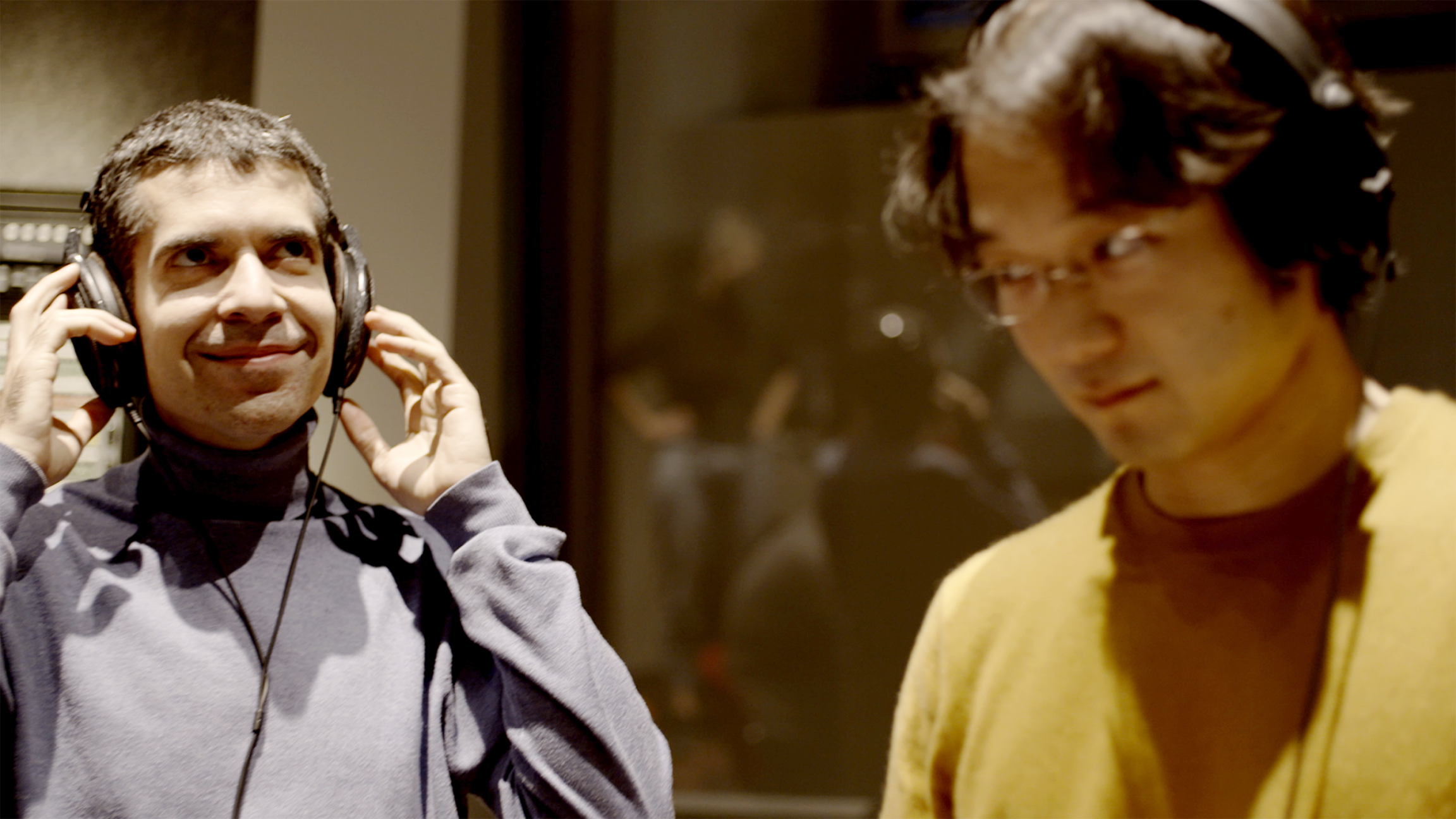 Fugue in G minor
BWV 1026 performed by Shunske Sato and Diego Ares
at Studio 150 - Bethlehemchurch, Amsterdam
Story
Extra videos
Credits
Bach's earliest chamber music
The germ of Bach's later work is seen in a fugue that was not attributed to Bach for a long time.
There is both an advantage and a drawback to Bach's enormous productivity. The advantage is that although hundreds of his works have been lost in between his day and ours, more than a thousand have still survived. The drawback is that Bach's works are so numerous and diverse in nature that it can be difficult to determine whether or not he actually wrote a certain work.
In the nineteenth century, this work – the Fugue in G minor BWV 1026 – was attributed to Bach, as it comes from the right setting and time (ca. 1714) to be placed in his Weimar period. That would make it Bach's earliest piece of chamber music. In the twentieth century, however, confusion arose about the origins of the piece. The fugue does not sound like the Bach we know, and there was no concrete evidence that it was written by Bach. The cantata Nach dir, Herr, verlanget mich, from the same period, met with a similar fate.
In 2005, the German musicologist Peter Wollny came up with proof that this work really is by Bach. So he leaves us wondering about the correctness of our idea of Bach's musical style, particularly in his early period. On closer inspection, however, Bach's later style can already be perceived in this fugue. The numerous double stops and the two-part texture of the work appear to be an overture to the virtuoso Sonatas and partitas for violin solo.
BWV

1026

Title

Fugue in G minor

Instrument

harpsichord, violin

Genre

chamber music

Year

1712 - 1714

City

Weimar
Extra videos
Credits
Release date

19 January 2023

Recording date

4 November 2020

Location

Studio 150 - Bethlehemchurch, Amsterdam

Violin

Shunske Sato

Harpsichord

Diego Ares

Instrument

Joel Katzman, 1991 after Ruckers, 1638

Director, camera and lights

Gijs Besseling

Music recording

Guido Tichelman, Joeri Saal

Music edit and mix

Guido Tichelman

Camera, lights

Danny Noordanus

Data handling

Stefan Ebels

Assistant music recording

Marloes Biermans

Producer

Jessie Verbrugh

With support from

Zev Shapiro
Help us to complete All of Bach
There are still many recordings to be made before the whole of Bach's oeuvre is online. And we can't complete the task without the financial support of our patrons. Please help us to complete the musical heritage of Bach, by supporting us with a donation!