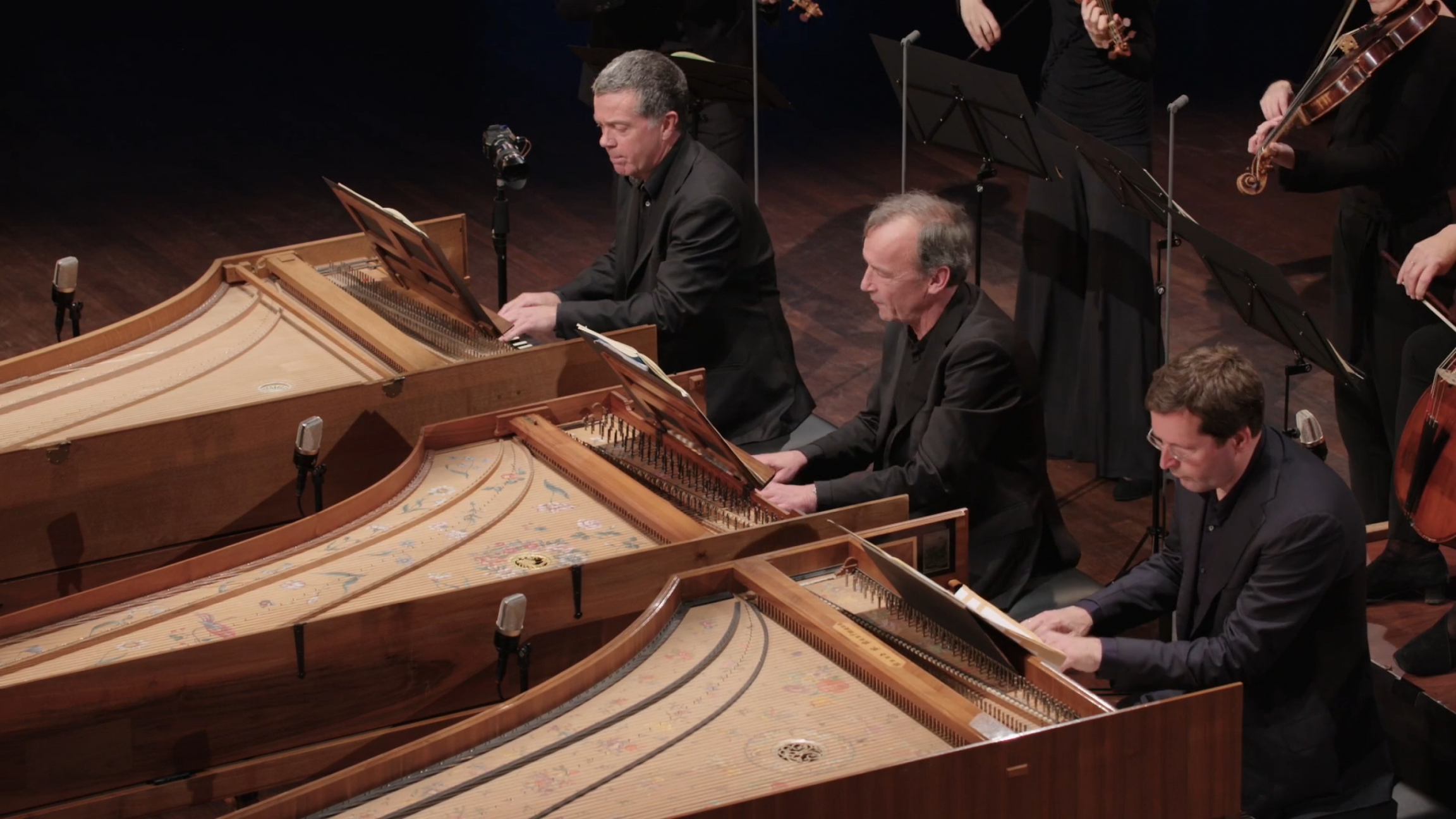 Concerto for three harpsichords in D minor
BWV 1063 performed by Lars Ulrik Mortensen, Siebe Henstra, Menno van Delft and the Netherlands Bach Society
Muziekgebouw aan 't IJ, Amsterdam
Menu
1. [...]
2. Alla Siciliana
3. Allegro
Story
Extra videos
Credits
Playing with timbres
A trill for three right hands: of course that can never be exactly together.
In this Concerto in D minor, Bach plays with monophony and polyphony. It is a solo concerto, but then for three harpsichords. Sometimes all the instruments play the same melody, but then they go off on their own again. And even when they follow their own path, there are still always lines played by two, three or four hands together. When the harpsichordists are actually all playing something different, their instruments still sound like one big combined instrument.
In the middle movement, Lars Ulrik Mortensen has the harpsichordists switch to their lute register, which makes their instruments sound like lutes or mandolins. Combined with the rippling tempo prescribed by Bach (alla siciliana), they bring to mind strumming gondoliers. According to the eighteenth-century music theorist Johann Mattheson, a siciliana was thus a song 'à la barquerole' (i.e. boat music). Here, too, Bach plays with timbre. In the chorus, the harpsichordists all play exactly the same, yet you still hear that they are three instruments and not just one.
Bach would not be Bach if there was no hint of a fugue anywhere, and this expectation is met in the final movement. Independence is a main characteristic of a fugue. And indeed it is only in this final section that the second and third harpsichordists really get their own solo. However, in the closing bars of the concerto, Bach still makes the three musicians play exactly the same notes again. Almost in jest, there is even one long trill for the three right hands simultaneously – which of course can never be exactly together.
BWV

1063

Title

Concerto for three harpsichords in D minor

Instrument

Harpsichord

Genre

harpsichord works

Year

around 1735-1745

City

Leipzig

Special notes

This was probably Bach's arrangement of an earlier concerto, although we do not know exactly which instrument it was written for.
Extra videos
Credits
Release date

8 February 2019

Recording date

15 October 2017

Location

Muziekgebouw aan 't IJ, Amsterdam

Harpsichord 1

Bruce Kennedy, 1989 after Michael Mietke

Harpsichord 2

Geert Karman after J.H. Gräbner, 1774

Harpsichord 3

Knud Kauffman, 1977 after Hildebrandt

Direction

Lars Ulrik Mortensen

Harpsichordists

Lars Ulrik Mortensen (1), Siebe Henstra (2), Menno van Delft (3)

Violin 1

Shunske Sato

Violin 2

Anneke van der Haaften

Viola

Deirdre Dowling

Cello

Lucia Swarts

Double bass

James Munro

Director

Lucas van Woerkum

Assistant director

Stijn Berkhouwer

Music recording

Guido Tichelman, Bastiaan Kuijt, Pim van der Lee

Music edit and mix

Guido Tichelman

Camera

Jochem Timmerman, Martin Struijf, Thijs Struick

Lights

Zen Bloot

Set technique

Dennis Hoek

Data handling

Jesper Blok

Project manager nep

Peter Ribbens

Interview

Onno van Ameijde, Marloes Biermans

Producer concert

Marco Meijdam

Producer film

Jessie Verbrugh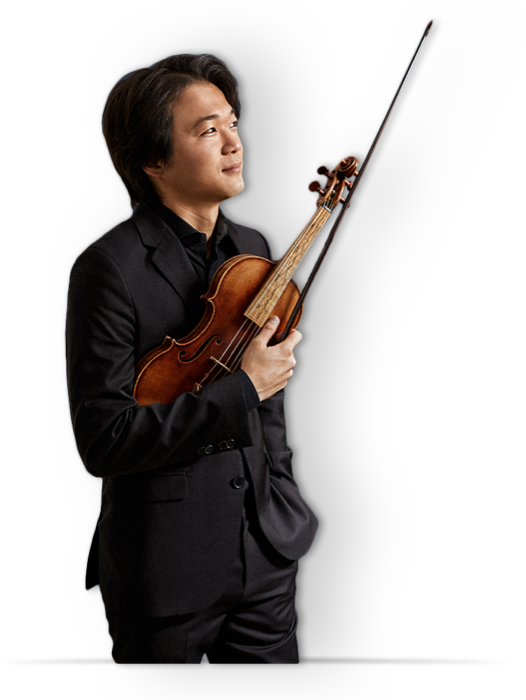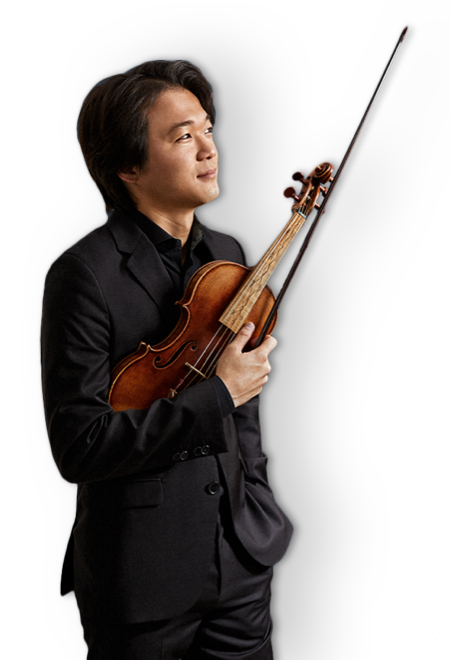 Help us to complete All of Bach
There are still many recordings to be made before the whole of Bach's oeuvre is online. And we can't complete the task without the financial support of our patrons. Please help us to complete the musical heritage of Bach, by supporting us with a donation!