Gott, man lobet dich in der Stille
BWV 120 performed by the Netherlands Bach Society
conducted by Jos van Veldhoven
St Martin's Church, Groningen
Menu
Gott, man lobet dich (Aria)
Jauchzet, ihr erfreuten Stimmen (Chorus)
Auf, du geliebte Lindenstadt (Recitative)
Heil und Segen (Aria)
Nun, Herr, so weihe selbst (Recitative)
Nun hilf uns, Herr, den Dienern dein (Chorale)
Story
Extra videos
Texts
Credits
As if it were made for it
Although its precise origins will probably never come to light, we know for certain that Bach thought these notes were a great success.
The only parts that Bach definitely wrote especially for this cantata are the recitatives and the final chorale of the piece. Although the opening aria (for a small group of musicians, so a perfect choice for a cantata beginning with the words 'God, praise awaits You in the stillness') and the ensuing chorus for a large group of musicians to the words 'Rejoice, you joyful voices' correspond closely to the text, Bach most probably did not compose them initially for these words.
A list of the facts:
-Bach's own score of the cantata in this form was written between 1742 and 1744.
-Bach used the two arias and the opening chorus in BWV 120a, a wedding cantata, probably written in 1729.
-Bach arranged the same two arias and opening chorus in 1730 in a cantata to celebrate the 200th anniversary of the Augsburg Confession, BWV 120b. Although the words have survived, the score has not.
-At the end of his life, Bach rewrote the second part of the cantata as the 'Et expecto' in the Mass in B minor.
-the opening aria for alto could well have been derived from an earlier violin concerto, from the period before Leipzig.
-the soprano aria could also be an arrangement of an earlier aria with violin solo from the period before Leipzig. In any case, Bach also used the same notes for an early version of the third part of the violin sonata BWV 1019a.
Those are the facts so far. Interpreting them is more difficult, however. Did the wedding cantata come first, and were BWV 120 and 120b derived from it? Or did Bach make a new score in 1742 of a cantata for the town council that he had already composed before 1729? Was the alto aria with the instrumentally conceived lines really a violin concerto, or was it Bach's intention to use these virtuoso notes to illustrate the words of praise? It remains guesswork, until the time that new information comes to light in the archives.
What we do know for certain is that Bach thought that the music of this cantata was a great success, which is why he would he have used it in many different variations. And whether a parody or not, Bach always ensured that the music seemed to be made for the words. Read along while you listen, and see how the notes fit exactly to phrases like 'Steiget bis zum Himmel auf and 'und erhebet seinen Ruhm'.
BWV

120

Title

Gott, man lobet dich in der Stille

Genre

cantatas

Year

before 1729?

City

Leipzig

Lyricist

unknown

Occasion

inauguration of the town council (Ratswahl)

First performance

in any case performed somewhere between 1742 and 1744, but possibly performed before that on 29 September 1729

Special notes

Derivative of, or model for BWV 120a and b. Opening aria probably derived from a violin concerto. Soprano aria parody of violin sonata BWV 1019a.
Extra videos
Conductor Jos van Veldhoven
"The text says: 'The best way to praise God is in silence.' And then the cantata begins. Not in silence but with music."
Countertenor Damien Guillon
"When you study Bach's cantatas, and the alto arias specifically, you see that the alto is often used as a consolation."
Vocal texts
Original
1. Arie (Alt)
Gott, man lobet dich
in der Stille zu Zion,
und dir bezahlet man Gelübde.

2. Chor
Jauchzet, ihr erfreuten Stimmen,
steiget bis zum Himmel nauf!
Lobet Gott im Heiligtum
und erhebet seinen Ruhm;
seine Güte,
sein erbarmendes Gemüte,
hört zu keinen Zeiten auf!

3. Rezitativ (Bass)
Auf, du geliebte Lindenstadt,
komm, falle vor dem Höchsten nieder,
erkenne, wie er dich
in deinem Schmuck und Pracht
so väterlich
erhält, beschützt, bewacht
und seine Liebeshand
noch über dir beständig hat.
Wohlan,
bezahle die Gelübde,
die du dem Höchsten hast getan,
und sing Dank- und Demutslieder!
Komm, bitte,
dass er Stadt und Land
unendlich wolle mehr erquicken
und diese werte Obrigkeit
so heute Sitz und Wahl verneut,
mit vielem Segen wolle schmücken!

4. Arie (Sopran)
Heil und Segen
soll und muss zu aller Zeit
sich auf unsre Obrigkeit
in erwünschter Fülle legen,
dass sich Recht und Treue müssen
miteinander freundlich küssen.

5. Rezitativ (Tenor)
Nun, Herr, so weihe selbst
das Regiment mit deinem
Segen ein,
dass alle Bosheit von uns fliehe
und die Gerechtigkeit
in unsern Hütten blühe,
dass deines Vaters reiner Same
und dein gebenedeiter Name
bei uns verherrlicht möge sein!

6. Choral
Nun hilf uns, Herr, den Dienern dein,
die mit deinem Blut erlöset sein!
Lass uns im Himmel haben teil
mit den Heilgen
im ewgen Heil!
Hilf deinem Volk, Herr Jesu Christ,
und segne, was dein Erbteil ist;
wart und pfleg ihr' zu aller Zeit
und heb sie hoch in Ewigkeit!
Translation
1. Aria
Praise waiteth for Thee, O God,
in the stillness of Sion:
and unto Thee shall the vow be performed.

2. Chorus
Rejoice, you cheerful voices,
Soar right up to heaven!
Praise God in His sanctuary
and exalt His glory;
His kindness,
His mercy
never ceases!

3. Recitative
Arise, beloved linden town,
Come, kneel before the Highest one,
Acknowledge how He,
In all your finery and splendour,
So fatherly
Supports, protects, and guards you,
And still holds His loving hand
Steadfastly over you.
Come, then,
Perform the vows
you have pledged to the Highest,
And sing songs of thanks and humility!
Come, pray,
that He may endlessly rejuvenate
This town and land
And adorn this honoured government,
Which renews today both seats and votes,
With abundant blessing!

4. Aria
Health and blessing
Shall and must at all times
Attend our government
In wished-for profusion,
That justice and faith be constrained
as friends to kiss each other.

5. Recitative
So, Lord, consecrate
this government
with Thine own blessing,
That all wickedness may leave us
And righteousness
flourish in our dwellings,
That Thy Father's unsullied seed
and Thy most blessed name
May be glorified among us!

6. Chorale
Now help us, Lord, Thy servants,
Whom Thou hast redeemed with Thy blood!
Let us partake of heaven
with the saints
in eternal salvation!
Help Thy people, Lord Jesus Christ,
and bless what is Thine inheritance.
Look after and tend them every hour
and raise them up into eternity!
Credits
Release date

17 October 2014

Recording date

15 March 2014

Location

St. Martin's Church, Groningen

Conductor

Jos van Veldhoven

Soprano

Maria Keohane

Alto

Damien Guillon

Tenor

Valerio Contaldo

Bass

Lionel Meunier

Choir soprano

Marjon Strijk, Hilde Van Ruymbeke, Klaartje van Veldhoven, Orlanda Velez Isidro

Choir alto

Victoria Cassano MCDonald, Barnabás Hegyi, Saskia Kruysse, Elena Pozhidayeva

Choir tenor

Robert Buckland, Diederik Rooker, Ronald Threels, Endrik Üksvärav

Choir bass

Jelle Draijer, Pierre-Guy le Gall White, Martijn de Graaf Bierbrauwer, Lionel Meunier

Violin 1

Shunske Sato, Pieter Affourtit, Annelies van der Vegt

Violin 2

Sayuri Yamagata, Anneke van Haaften, Paulien Kostense

Viola

Staas Swierstra, Femke Huizinga

Cello

Albert Brüggen, Richte van der Meer

Double bass

Robert Franenberg

Oboe

Martin Stadler, Peter Frankenberg

Bassoon

Benny Aghassi

Trumpet

Robert Vanryne, Fruzsina Hara, Mark Geelen

Timpani

Peppie Wiersma

Harpsichord

Siebe Henstra

Organ

Leo van Doeselaar

Concert production

Marco Meijdam, Imke Deters

Producer

Frank van der Weij

Film directors

Lucas van Woerkum, Joost Honselaar

Director of photography

Sal Kroonenberg

Camera

Sal Kroonenberg, Robert Berger, Ruben van den Broeke, Benjamin Sparschuh, Indy Hamid

Film editors

Lucas van Woerkum, Frank van der Weij

Music recording producer

Leo de Klerk

Gaffer

Alban Riphagen

Best boy

Sam Dupon

Producion assistant

Zoë de Wilde

Score reader

Jan Van den Bossche

Make up

Marloes Bovenlander, Jamila el Bouch, Marloes de Jong

Music producer's assistant

Menno van Delft

Music recording assistants

Jaap Firet, Gilius Kreiken, Jaap van Stenis

Music edit and mix

Leo de Klerk, Frank van der Weij

Music edit and mix asssistant

Martijn Snoeren

Colorist

Jef Grosfeld

Acknowledgements

Jan Haak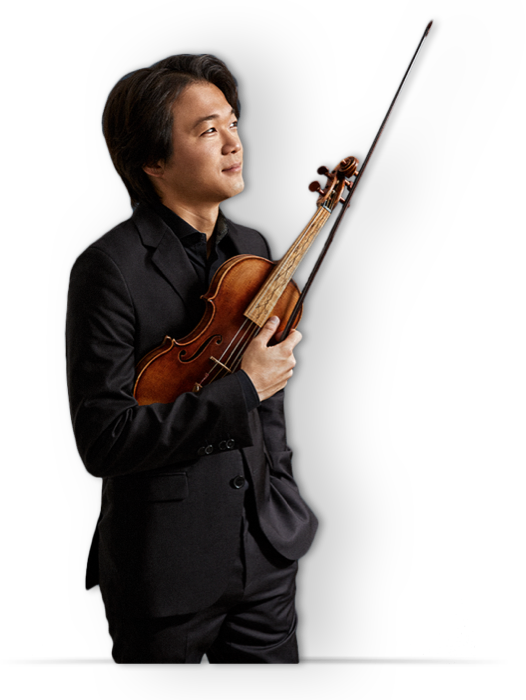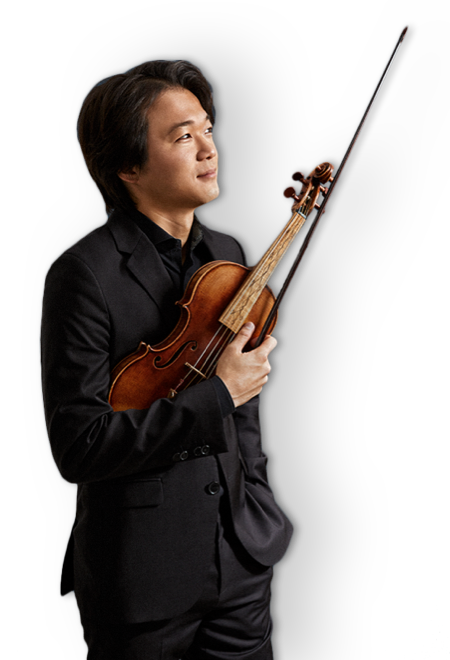 Help us to complete All of Bach
There are still many recordings to be made before the whole of Bach's oeuvre is online. And we can't complete the task without the financial support of our patrons. Please help us to complete the musical heritage of Bach, by supporting us with a donation!