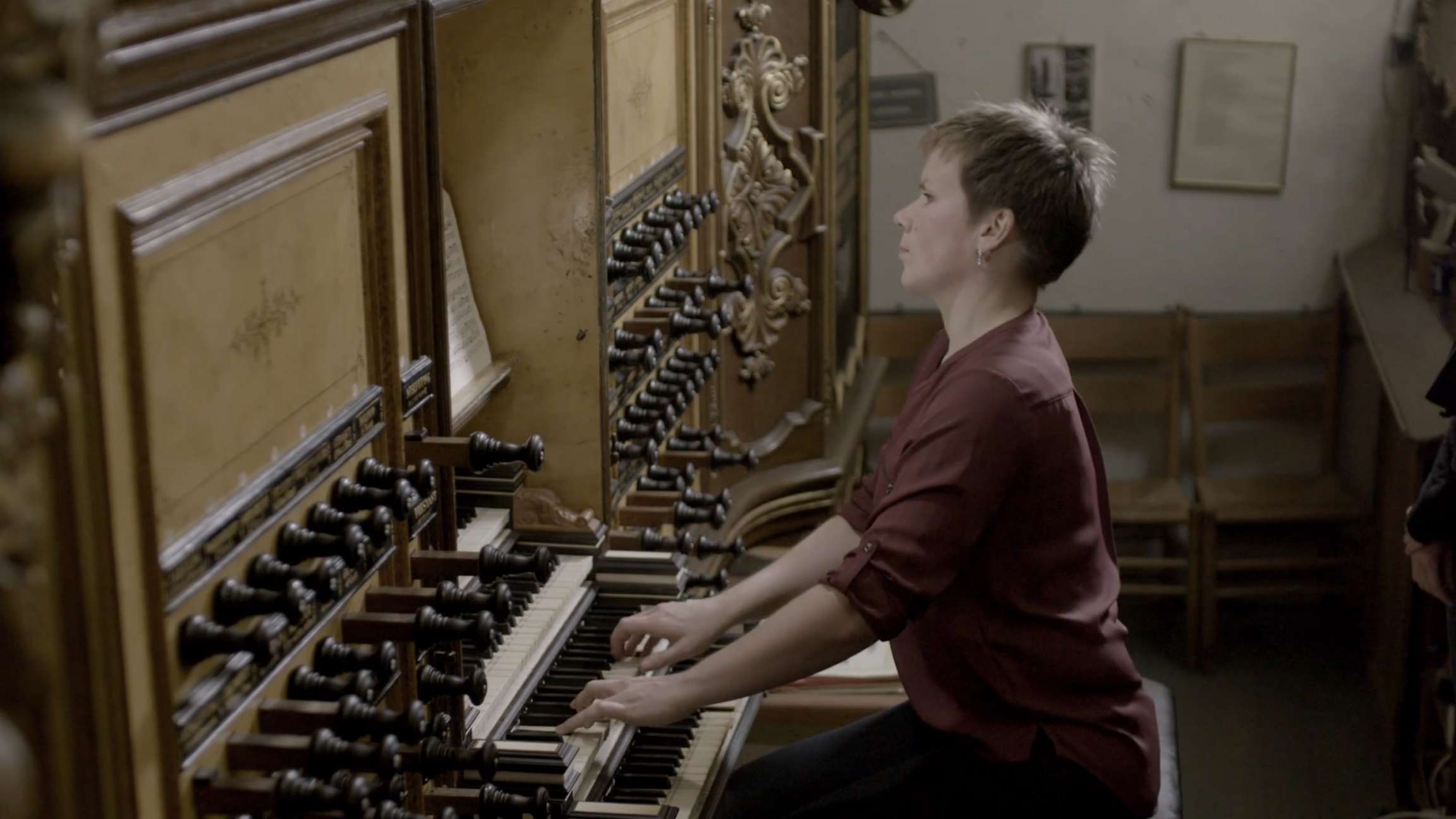 Prelude and fugue in B minor
BWV 544 performed by Elske te Lindert
Bovenkerk, Kampen
Story
Extra videos
Credits
Impressive and melancholy
Bach mourns the death of a beloved queen.
There is a good chance that Bach played this impressive piece for the first time in St Paul's Church in Leipzig. That is where, on 17 October 1727, the university held a memorial service for the recently departed Christiane Eberhardine der Starke, who was the Electress of Saxony and the Queen of Poland. For this occasion, Bach wrote 'funeral music in Italian style': the cantata Laβ, Fürstin, laβ noch einen Strahl, BWV 198. During the ceremony, Bach played the organ himself. He opened with a prelude and ended with a fugue, and although nobody can prove it, it seems highly likely that it was this piece. It exudes the same atmosphere as the funeral music and is written in the same key of B minor. In those days, B minor was described as bizarre, listless and melancholy. And Bach used it more often for stately and mournful occasions, such as the aria 'Erbarme dich' from the St Matthew Passion, for example.
The despair is almost tangible in the prelude. Bach comes straight to the point with a melancholy lament, which is followed by great leaps in the pedal, repetitive and stubborn, as if you have to keep reminding yourself of what has happened. The whole piece seems to be filled with deep emotion. The fugue, logically, is more rational, although it is no less ingenious. Bach investigates every possibility of the relatively easy to sing theme. On the way to the end, when the pedal returns after a long absence, he adds a second element – once again with relatively large leaps – and so works towards a hopeful ending.
BWV

544

Title

Prelude and fugue in B minor

Instrument

Organ

Genre

organ works

Year

1725-1736

City

Leipzig

Occasion

Memorial service for Christiane Eberhardine der Starke.

First performance

17 October 1727
Extra videos
Credits
Release date

19 May 2017

Recording date

1 October 2015

Location

Bovenkerk, Kampen

Organist

Elske te Lindert

Organ

Albertus Antoni Hinsz, 1742

Director

Jan Van den Bossche, Hanna Schreuders

Camera

Maarten van Rossem, Gijs Besseling

Music recording, edit and mix

Guido Tichelman

Film editor and interview

Gijs Besseling

Producer

Jessie Verbrugh
Help us to complete All of Bach
There are still many recordings to be made before the whole of Bach's oeuvre is online. And we can't complete the task without the financial support of our patrons. Please help us to complete the musical heritage of Bach, by supporting us with a donation!