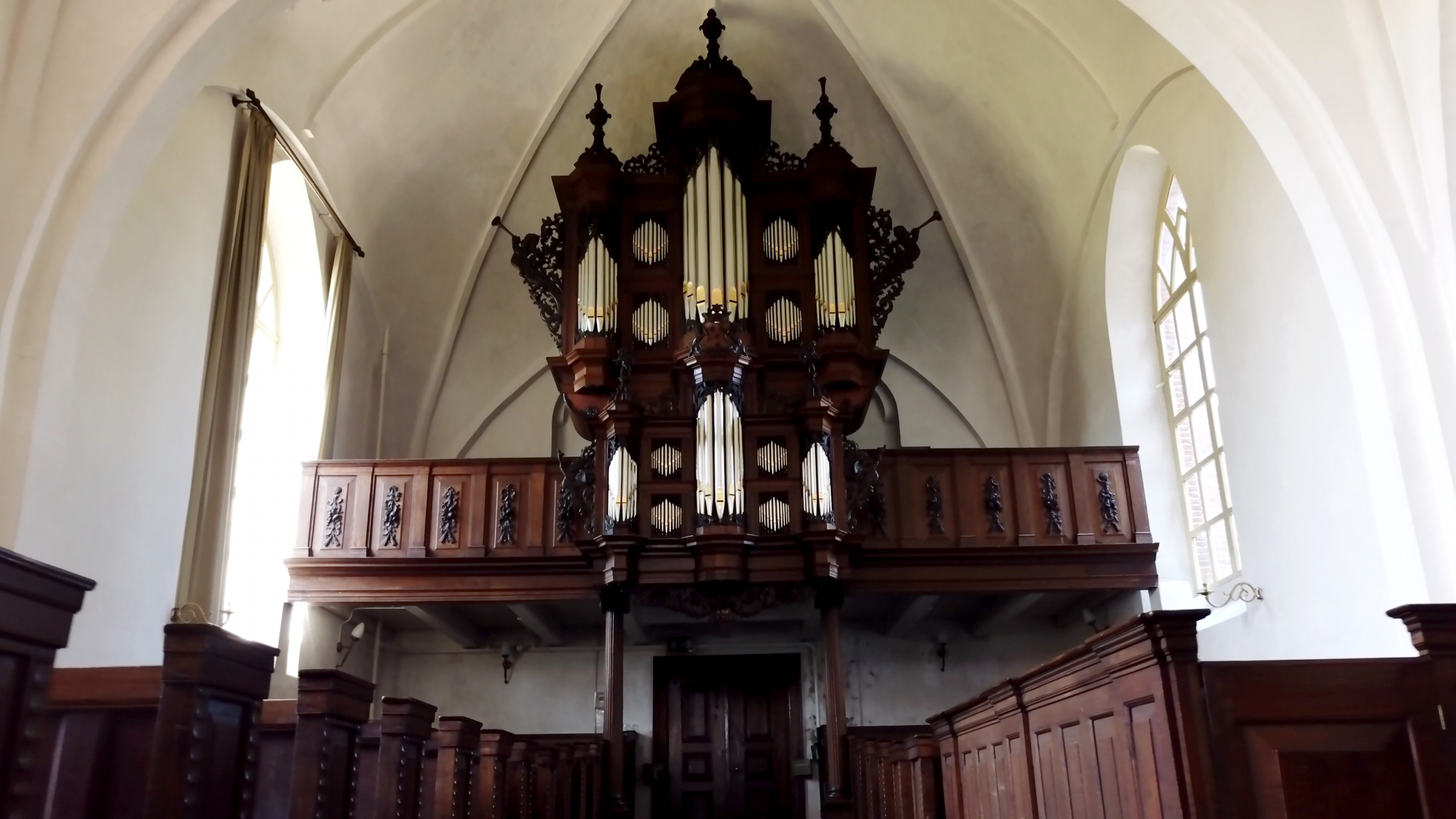 Concerto in C major
BWV 594 performed by Peter Kofler
Jacobikerk, Uithuizen
Menu
1. (...)
2. Adagio
3. Allegro
Story
Extra videos
Credits
Wonderful paradox
In Bach's day, many facts and myths were in circulation about the Mogul.
This energetic Concerto in C major is part of a group of five transcriptions of concertos by composers that include Antonio Vivaldi (BWV 592-596). Bach wrote them in Weimar around 1713, when he was employed at the court of Saxe-Weimar. The nephew of his employer, the young Prince Johann Ernst of Saxe-Weimar, provided Bach with new music, hot from the press from the Netherlands. Bach was thus introduced to concertos by Vivaldi, which he then transcribed for organ.
However, we do not know whether Vivaldi's Concerto in D major, on which Bach modelled this Organ Concerto in C major, was also brought over from Amsterdam by Johann Ernst. The version that Bach knew and arranged cannot be traced back to one single source and it contains long passages for solo violin that originate from different manuscripts. The concerto has an exotic epithet: 'Il grosso Mogul'. We do not know exactly why this is, and neither do we know who or what it refers to. It may be the Mogul Empire in India, the great Mogul himself or the legendary big diamond said to have been owned by the Mogul.
The epithet is written on a manuscript of Vivaldi's concerto in Schwerin, in Northern Germany, so it is perfectly possible that Bach would also have known the concerto by that name. In Bach's day, many facts and myths were in circulation about the Mogul. A book about Der Staat des grossen Mogol from around 1710 describes the incredible wealth of the palace and the Mogul in great detail.
But maybe Venice and Vivaldi were exotic enough for Bach – who was not a globetrotter at all. In any case, Bach made surprisingly little change to Vivaldi's original notes. This creates a wonderful paradox: although its multiple keyboards for hands and feet mean that the organ can simulate a whole orchestra, what mainly stands out here are the long passages where the whole organ imitates a single frenzied solo violin.
BWV

594

Title

Concerto in C major

Instrument

organ

Genre

organ works

Year

ca. 1713

City

Weimar

Special notes

After Concerto in D major for violin and orchestra 'Il grosso Mogul', by Antonio Vivaldi
Credits
Release date

6 February 2020

Recording date

18 July 2019

Location

Jacobikerk, Uithuizen

Organist

Peter Kofler

Organ

Arp Schnitger, ca. 1700

Director and editor

Robin van Erven Dorens

Music recording

Guido Tichelman, Bastiaan Kuijt

Music edit and mix

Guido Tichelman

Camera

Onno van der Wal

Lights

Gregoor van de Kamp

Data handling

Stefan Ebels

Interview

Robin van Erven Dorens, Marloes Biermans

Producer

Jessie Verbrugh
Help us to complete All of Bach
There are still many recordings to be made before the whole of Bach's oeuvre is online. And we can't complete the task without the financial support of our patrons. Please help us to complete the musical heritage of Bach, by supporting us with a donation!