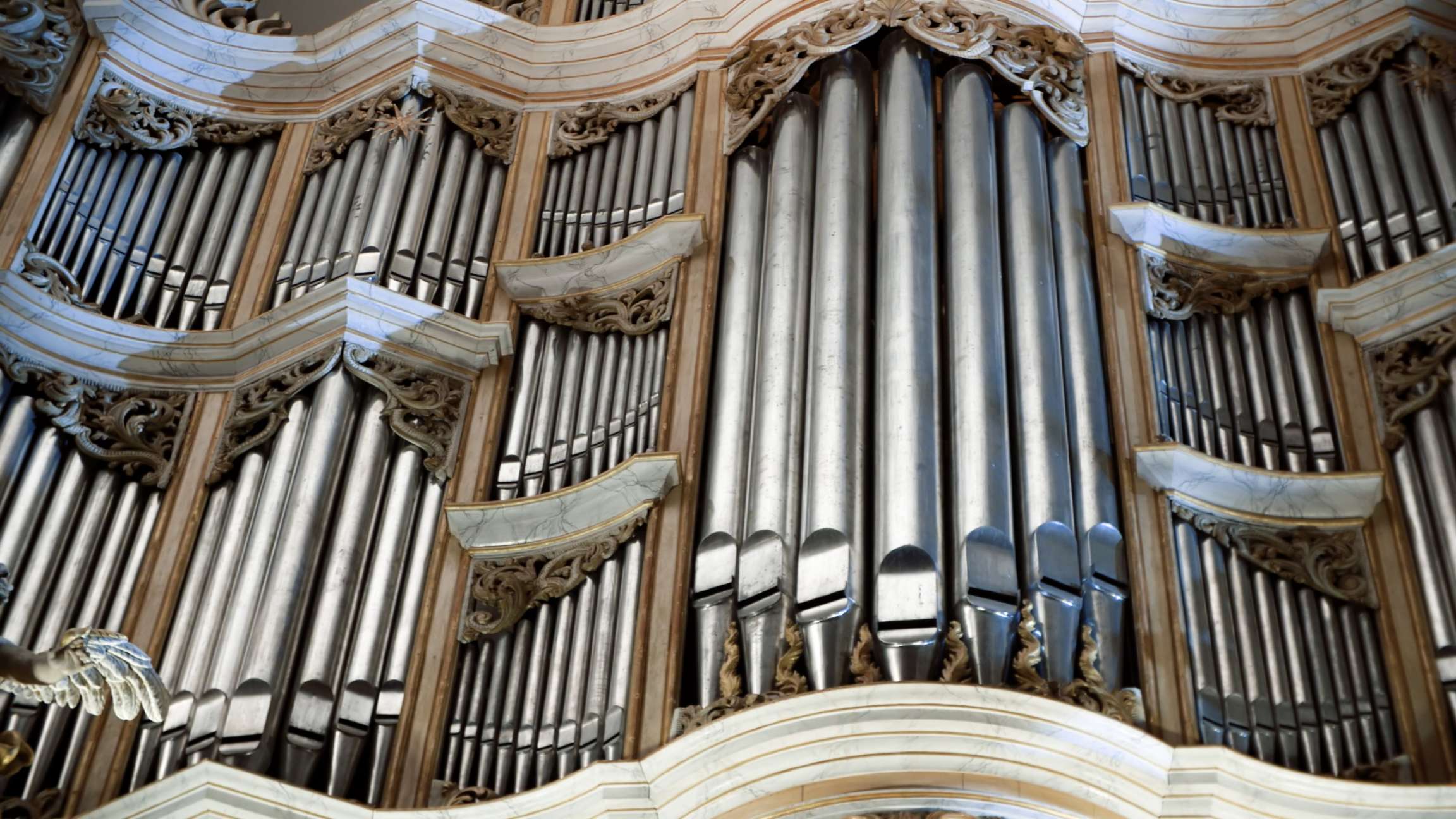 Fantasia super: Valet will ich dir geben
BWV 735 performed by Erwin Wiersinga
Stiftskirche St. Georg, Goslar-Grauhof
Story
Extra videos
Credits
100% Bach?
This piece is a whodunit for musicologists.
Rewriting Bach is nothing new. Bach even rewrote his own music – sometimes for a special occasion and sometimes refining an earlier piece just because his taste had changed. Moreover, we are not always clear about who did what and when to a piece by Bach. For at least a century, Bach's organ works were just pieces of music to be used by other organists.
There is an early variation (BWV 735a) of this fantasia based on the chorale 'Valet will ich dir geben'. The last quarter, in particular, is very different. This early version is noted down in a source dating from before 1710. No sources from Bach's day have survived that contain the later version, played here by organist Erwin Wiersinga. There is, however, a lost manuscript that is supposed to have been written by Bach himself.
So it raises many questions for performers and listeners. Is the last version that we are listening to here indeed Bach's own revision, as was thought for a long time? Not all the changes are actual improvements, and creating a whole new ending is not typical of Bach. So was this maybe a nineteenth-century arrangement, made by an organist from Mendelssohn's circle, as some have believed? The discovery of a copy of the later version, written by the Nuremberg organist Leonhard Scholz (1720-1798), who also adapted many other organ works by Bach for his own use, now rules out that possibility. But the burning question remains: is BWV 735 100% pure Bach?
BWV

735

Title

Fantasia super: Valet will ich dir geben

Instrument

organ

Genre

organ works

Year

unknown, probably an early composition

City

Weimar?

Special notes

BWV 735a is an early variation from before 1710.
Extra videos
Credits
Release date

18 March 2016

Recording date

26 August 2015

Location

Stiftskirche St. Georg, Goslar-Grauhof

Organist

Erwin Wiersinga

Organ

Christoph Treutmann, 1731

Film director and editor

Onno van Ameijde

Camera

Maarten van Rossem, Onno van Ameijde

Music production, editing and mix

Holger Schlegel

Interview

Onno van Ameijde

Producer

Jessie Verbrugh
Help us to complete All of Bach
There are still many recordings to be made before the whole of Bach's oeuvre is online. And we can't complete the task without the financial support of our patrons. Please help us to complete the musical heritage of Bach, by supporting us with a donation!