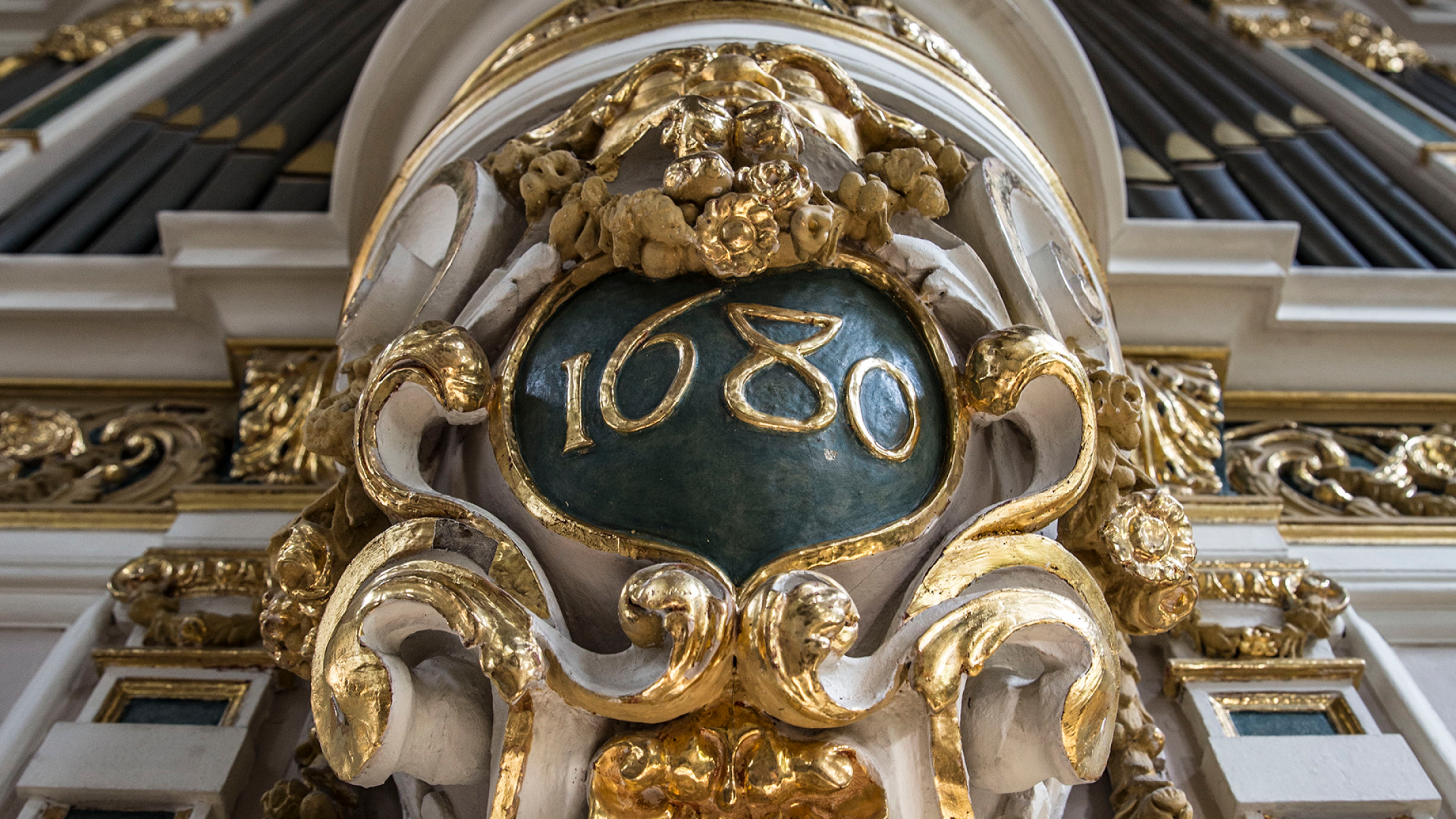 Duet no. 4 in A minor
BWV 805 performed by Leo van Doeselaar
Walloon Church, Amsterdam
Story
Extra videos
Credits
A duet with hidden charms
Bach creates a whole new taste sensation
Bach's four duets are the odd men out in his collection of chorale preludes in Clavier-Übung III. Musicologists cannot agree on whether we should ascribe a religious significance to them or whether their presence in the collection indicates that the preludes, too, had already been taken out of their liturgical context. But the fact remains that these four two-part fugues do not have a pedal part, so are not restricted to a church organ.
Like the other three, the last duet of the group, BWV 805, is most reminiscent of the two-part pieces Bach composed for his eldest son. There is one important distinction, however. In the inventions for Wilhelm Friedemann, the apparently simple material is written in manageable chunks, whereby the in-between points are usually reached through series of motifs played a tone higher or lower; the so-called sequences. Compared to this, discovering the connections in the duets is a true exercise in listening. A succession of exciting twists and turns means that you have to go all out to keep track of these two parts, which seem simple enough in themselves. In this sense, the duets are a good match for the rest of Clavier-Übung III: simple ingredients are given an amazing new taste sensation by the master chef.
Clavier-Übung
In Leipzig, between 1731 and 1741, Bach published four parts of Clavier-Übung, a title used previously by Johann Kuhnau, his predecessor as cantor at the Thomasschule, for similar collections of works for organ and harpsichord. The compositions are very varied in nature and, although the title suggests otherwise, were difficult to play. Bach addresses all the styles, genres and techniques for harpsichord and organ that were prevalent at the time, but then in the superior form to which only he had the patent. Clavier-Übung I (1731) contains the six partitas, BWV 825-830; Clavier-Übung II (1735) the Concerto nach italienischen Gusto, BWV 971 and the Ouverture nach französischer Art, BWV 831; and Clavier-Übung IV (1741) the Goldberg Variations, BWV 988. The largest part, Clavier-Übung III (1739), is the only one devoted to organ, containing mostly chorale arrangements, or organ preludes based on Lutheran hymns. Bach made two versions of each chorale: one for great organ and one for a smaller type of organ.
BWV

805

Title

Duet no. 4 in A minor

Instrument

organ

Genre

organ works

Serie

Clavier-Übung III

Year

1739

City

Leipzig
Extra videos
Credits
Release date

29 May 2015

Recording date

24 June 2014

Location

Walloon Church, Amsterdam

Organist

Leo van Doeselaar

Organ

Christian Müller, 1734

Producer

Frank van der Weij

Film director

Jan Van den Bossche

Directors of photography

Sal Kroonenberg, Ruben van den Broeke

Grip

Antoine Petiet

Music production, editing and mix

Holger Schlegel

Film editor

Dylan Glyn Jones

Colorist

Jef Grosfeld

Production assistants

Marco Meijdam, Zoë de Wilde
Help us to complete All of Bach
There are still many recordings to be made before the whole of Bach's oeuvre is online. And we can't complete the task without the financial support of our patrons. Please help us to complete the musical heritage of Bach, by supporting us with a donation!