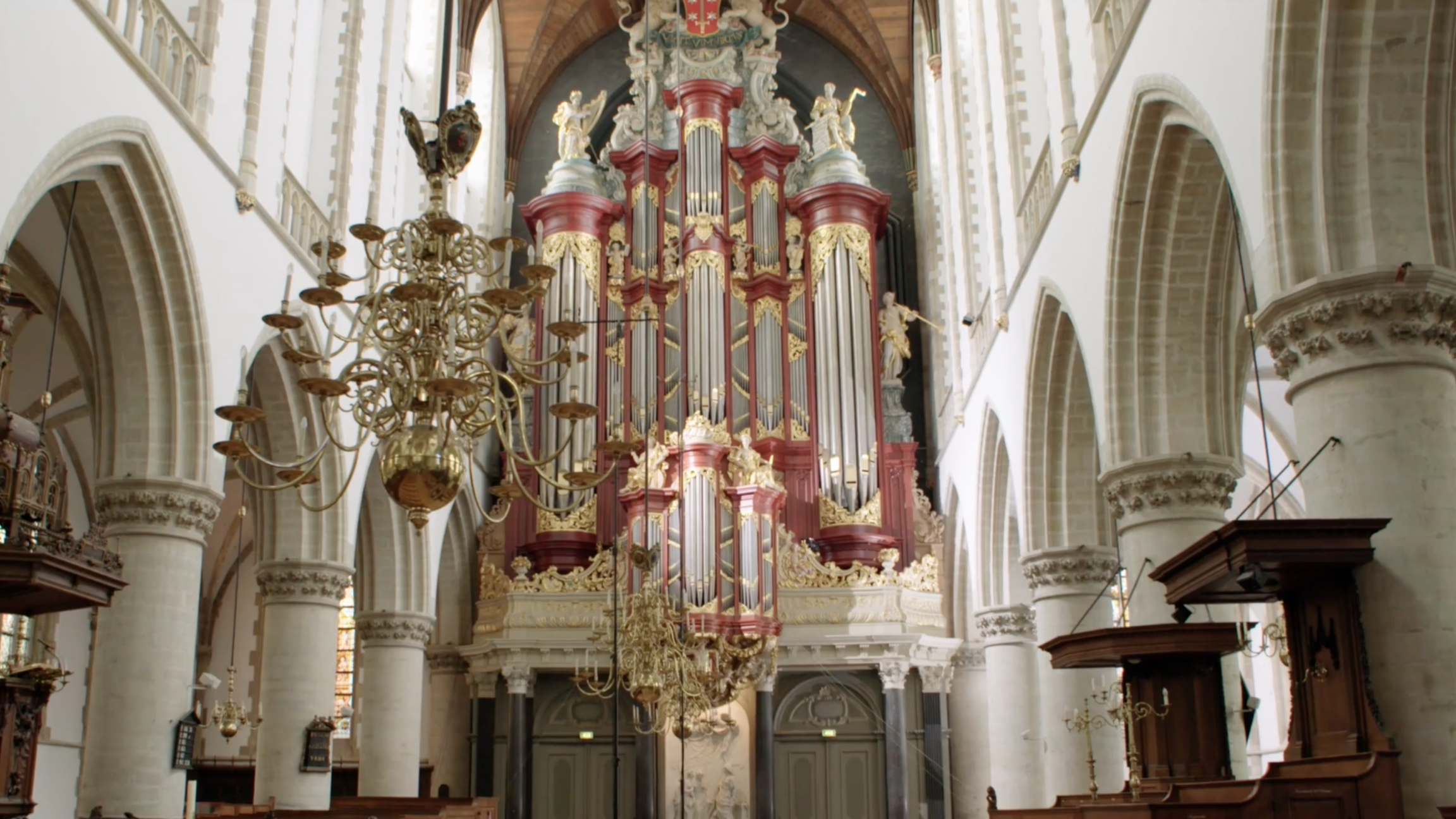 Fugue in G major / Machs mit mir, Gott, nach deiner Güt
BWV 957 performed by Bart Jacobs
St-Bavokerk, Haarlem
Story
Extra videos
Credits
A mystery solved
After 250 years, a short fugue for harpsichord shows its true colours.
This is not the only work by Bach without a clear context. There are dozens of them, certainly within the organ repertoire. However, few pieces underwent such a dramatic twist as this one. With no handwritten source by Bach, Machs mit mir Gott, nach deiner Güt was regarded for many years as a fugue. It was even undecided whether it was a fugue for harpsichord or organ. That is until the discovery in New York, in 1985, of the Neumeister Sammlung, which contained an extra long version of BWV 957 among all sorts of other hitherto unknown works by Bach (and other composers).
Even more exciting is that in this source the fugue is followed seamlessly by a setting of the chorale Machs mit mir, Gott, nach deiner Güt. The experts soon set to puzzling it out and what do you know – the chorale melody is present throughout the work, although well concealed in the decorative fugue theme. Although eyes are more useful than ears in this case, listen carefully to each 'heavy' beat of the bar. This really is a chorale arrangement. It is a unique piece – or did Bach write more fugues using this technique?
In the words of the hymn arranged by Bach, Johann Schein (one of Bach's predecessors in Leipzig) was thinking about the end of life. To us, this may seem a melancholy theme, but for Baroque congregations death was a doorway to heaven, which you could confidently open with God at your side. Cheerful music was therefore quite suitable, certainly for a closing line like 'Herr, in deine Händ', ist alles gut, wenn gut das End'.
Organ
This recording was made on the famous Müller organ in the Great or St. Bavo Church, in Haarlem. It is a very special instrument from 1738. Both Georg Friedrich Händel and Wolfgang Amadeus Mozart travelled to Haarlem to play this organ! Händel was particularly delighted by the unusual Vox Humana register. The organ has over 5000 pipes, divided over 64 registers, with three manuals and a pedal.
BWV

957

Title

Fugue in G major / Machs mit mir, Gott, nach deiner Güt

Instrument

Organ

Genre

organ works

Year

before 1720
Credits
Release date

4 August 2017

Recording date

22 September 2016

Location

St Bavo's Church, Haarlem

Organist

Bart Jacobs

Organ

Christian Müller, 1738

Director

Bas Wielenga

Music recording

Guido Tichelman, Bastiaan Kuijt

Music edit and mix

Guido Tichelman

Camera

Bas Wielenga, Jeroen Simons

Lights

Gregoor van de Kamp

Producer

Jessie Verbrugh

Interview

Onno van Ameijde
Help us to complete All of Bach
There are still many recordings to be made before the whole of Bach's oeuvre is online. And we can't complete the task without the financial support of our patrons. Please help us to complete the musical heritage of Bach, by supporting us with a donation!