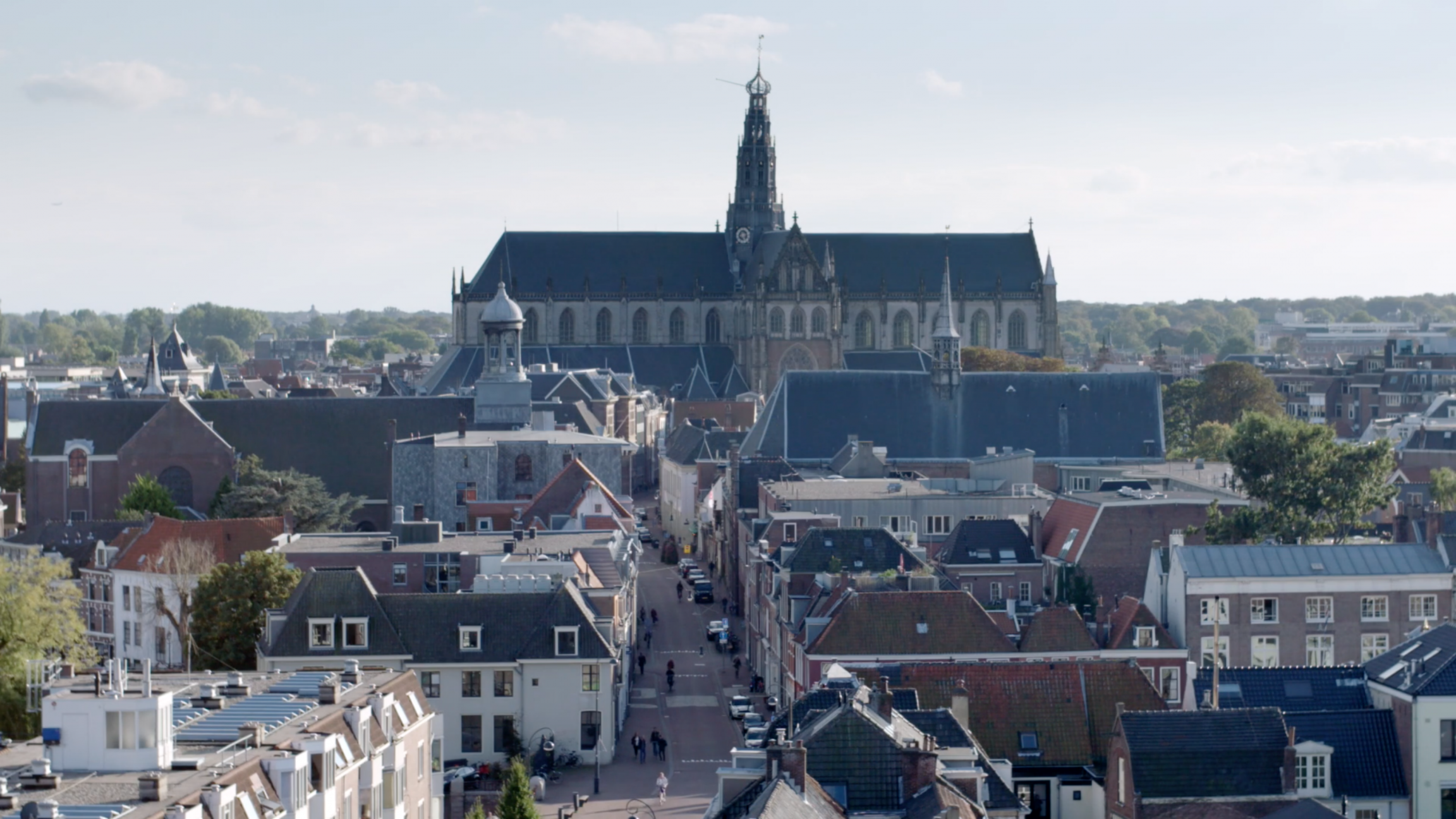 Allein Gott in der Höh sei Ehr
BWV 715 performed by Bart Jacobs
St-Bavokerk, Haarlem
Story
Extra videos
Credits
Sing!
How Bach turns a well-known hymn into an Indian feast.
To sing or not to sing? That is one of the key questions raised by this organ version of the hymn Allein Gott in der Höh sei Ehr. This chorale was an important hymn, which was sung in the Lutheran service by the whole congregation. As in the case of all chorales, the melody is easy to sing and to remember. A congregational hymn like this could be accompanied by the organist, who harmonised the melody and often played a short instrumental bridge between the successive lines of the chorale – just as in BWV 715.
Usually, chorale arrangements where the congregation sings along with the melody make use of chords that are obvious for the key of this melody. However, Bach would not be Bach if he did not sprinkle the music with harmonic seasoning here and there, even in cases like this. The music theorist Athanasius Kircher hit the mark when he wrote that such variation ensures tasty music: after all, we do not want to eat the same food all the time.
But BWV 715 seems to be the musical equivalent of an Indian feast! The melody is still that of Allein Gott in der Höh sei Ehr, but under nearly every note there is an unexpected, complex chord. Was it still the idea to sing along to this? Some experts have their doubts. But if you sing Allein Gott in der Höh sei Ehr every week (and are probably not a musical expert at all), then you might just carry on singing loud and clear above it all. If you are home alone, turn up the volume and try it!
Organ
This recording was made on the famous Müller organ in the Great or St. Bavo Church, in Haarlem. It is a very special instrument from 1738. Both Georg Friedrich Händel and Wolfgang Amadeus Mozart travelled to Haarlem to play this organ! Händel was particularly delighted by the unusual Vox Humana register. The organ has over 5000 pipes, divided over 64 registers, with three manuals and a pedal.
BWV

715

Title

Allein Gott in der Höh sei Ehr

Instrument

Organ

Genre

organ works

Year

unknown

City

Arnstadt? Weimar?
Credits
Release date

23 June 2017

Recording date

22 September 2016

Location

St Bavo Church, Haarlem

Organist

Bart Jacobs

Organ

Christian Müller, 1738

Director

Bas Wielenga

Music recording

Guido Tichelman, Bastiaan Kuijt

Music edit and mix

Guido Tichelman

Camera

Bas Wielenga, Jeroen Simons

Lights

Gregoor van de Kamp

Producer

Jessie Verbrugh

Interview

Onno van Ameijde
Help us to complete All of Bach
There are still many recordings to be made before the whole of Bach's oeuvre is online. And we can't complete the task without the financial support of our patrons. Please help us to complete the musical heritage of Bach, by supporting us with a donation!