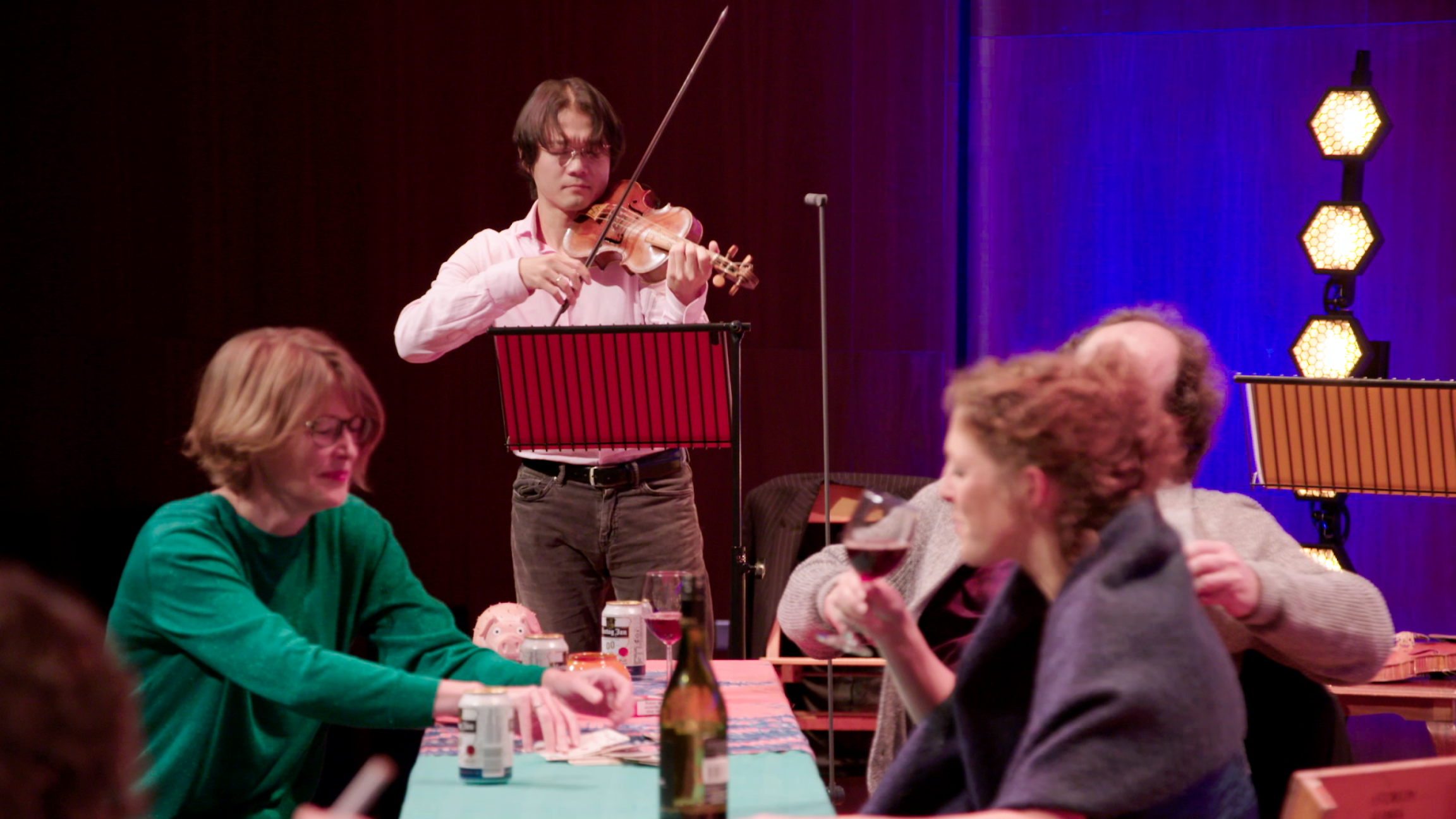 Violin Sonata in G major
BWV 1021 performed by Shunske Sato, Fred Jacobs,
Siebe Henstra and Lucia Swarts
TivoliVredenburg, Utrecht
Menu
1. Adagio
2. Vivace
3. Largo
4. Presto
Italian flamboyance
Music to be enjoyed with wine
That's how it should be. At least that's how Bach and his contemporaries saw it. Nowadays we always perform instrumental works like this violin sonata in concert halls. But in Bach's day, this sort of music was played at elite dinners or parties given by musical friends. So pouring a glass of beer or wine with this chamber music is allowed – or even encouraged.

When Bach wrote this sonata, he had already been working for a while in Leipzig, where he provided for a large family. His sons were exceptionally gifted, and his second wife Anna Magdalena was extremely musical as well. She was also eager to learn, enthusiastically mastering the harpsichord and copying her husband's pieces, which she apparently wanted to understand thoroughly. We only know of this piece through a copy she made.

Bach had already composed violin sonatas at the court of Köthen, in which the melody lines were given not just to the violin, but also to the harpsichord. That was exceptional, as the keyboard often had only an accompanying role in sonatas. In this sonata, recorded here for All of Bach during the festive programme Bach's Brewery, the 'normal' situation is restored. The violin is given the melody and the other instruments (harpsichord, cello and theorbo) play only the bass line and the chords. So what we hear is a conventional, yet very flamboyant sonata in the Italian style par excellence.
BWV

1021

Title

Violin Sonata in G major

Instrument

Violin

Genre

chamber music

Year

ca. 1732

City

Leipzig
Credits
Release date

16 March 2023

Recording date

10 October 2020

Location

TivoliVredenburg, Utrecht

Violin

Shunske Sato

Cello

Lucia Swarts

Theorbo

Fred Jacobs

Harpsichord

Siebe Henstra

Theatre concept, direction and design

Thomas Höft

Film director and editor

Bas Wielenga

Music recording

Guido Tichelman, Bastiaan Kuijt, Pim van der Lee, Rob Strolenberg

Music edit and mix

Guido Tichelman

Camera

Wesley Schipper, Wouter Revier, Jochem Timmermans, Chiel Hooijman

Lights

Zen Bloot

Assistant film director

Ferenc Soeteman

Set technique

Justin Mutsaerts

Project manager nep

Ron Vermeulen

Assistant music recording

Marloes Biermans

Producer concert

Imke Deters

Producer film

Jessie Verbrugh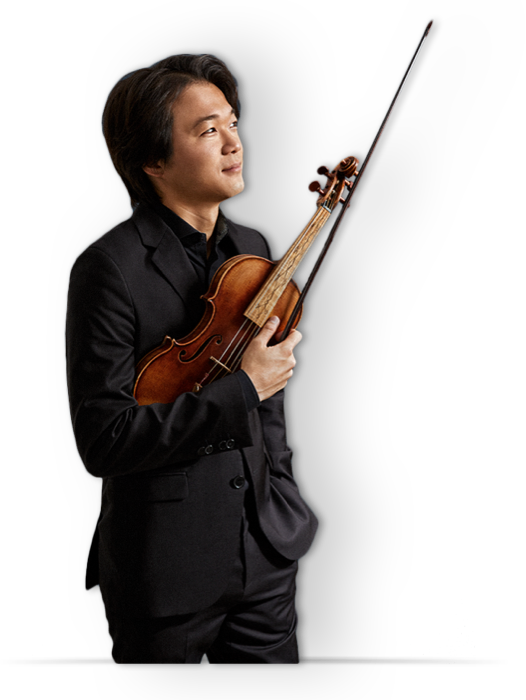 Help us to complete All of Bach
There are still many recordings to be made before the whole of Bach's oeuvre is online. And we can't complete the task without the financial support of our patrons. Please help us to complete the musical heritage of Bach, by supporting us with a donation!