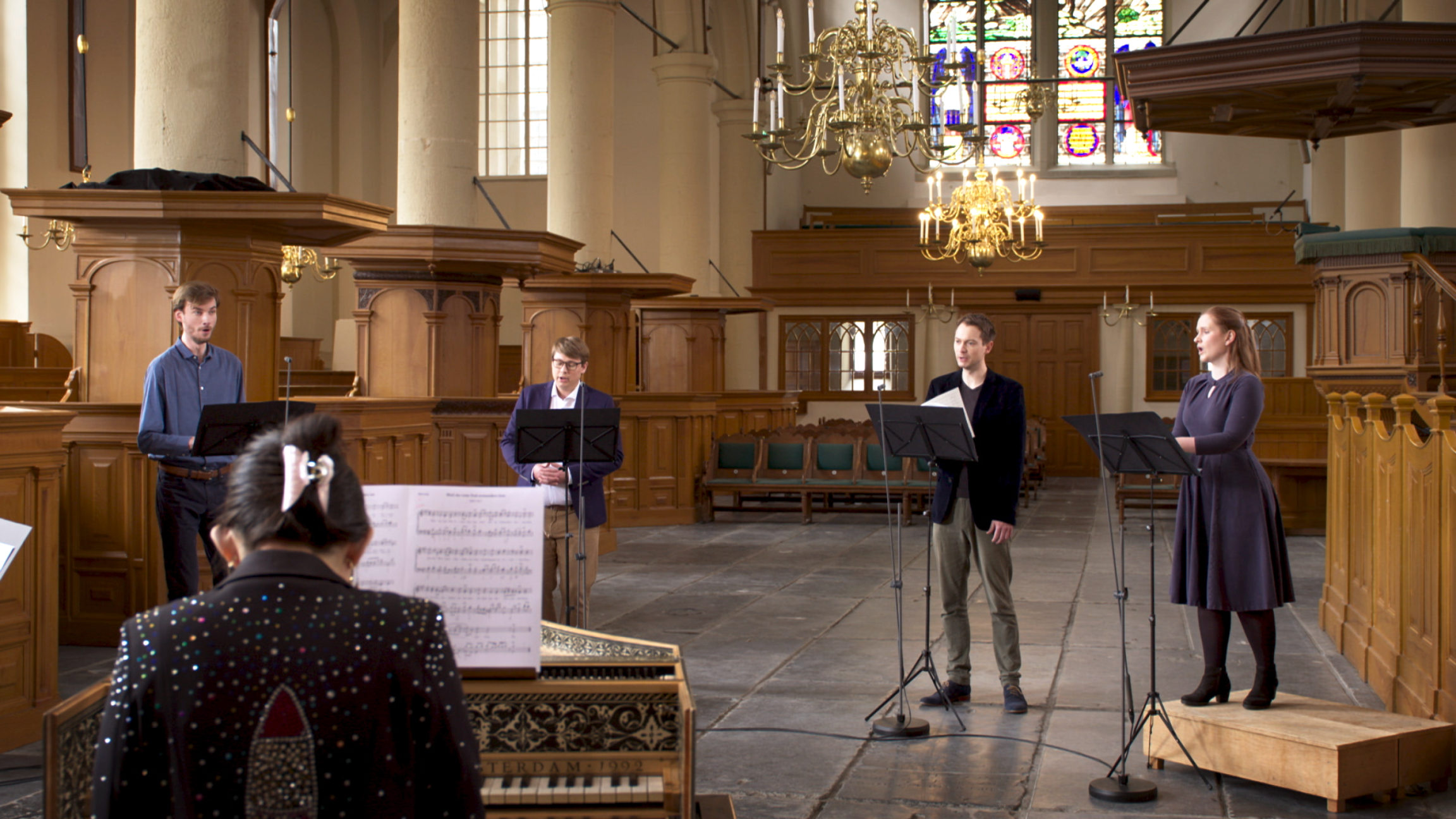 Wenn mein Stündlein vorhanden ist
BWV 430 performed by the Young Bach Fellows
from the Netherlands Bach Society
Walloon Church, Amsterdam
Jesus' steady hand
A heartening chorale with a restless background.
'Weil du vom Tod erstanden bist, werd ich im Grab nicht bleiben' is how the Christian idea of salvation was summarised by cantor, teacher and writer Nikolaus Herman. In order to grant mankind eternal life, God in his mercy willingly pays an enormous price: Jesus' crucifixion forgives all sins. The line is a fragment from the chorale 'Wenn mein Stündlein vorhanden ist' (BWV 430), the music for which is supposed to originate, according to theologian and Bach authority Friedrich Smend, from Bach's lost St Mark Passion, BWV 247. This thought-provoking hypothesis gains weight because the chorale (without text) was copied out by a Bach student, who we know copied directly from his master's manuscripts, and particularly from the larger-scale works.

Out of Hermann's five chorale verses, the Young Bach Fellows are singing three that Bach incorporated into his music at some point. Apart from the serene soprano voice, the setting is remarkably lively, and almost restless. This may seem strange, as the original chorale text glows with faith in Jesus' power of forgiveness and hardly merits so much commotion. But if the St Mark hypothesis is correct, then the music fits better straight away, as the words of the Passion contrast the pain of earthly life with the rapidly approaching joys of heaven. This pain is immediately heard in the bass, for example, which creeps upwards with small steps, while jubilant little motifs in the last three phrases already hint at a happy ending.

The second verse you hear is derived from BWV 95, the cantata 'Christus, der ist mein Leben', with an extra descant voice in the flute. For the final verse, the singers return to the version of BWV 430. Incidentally, BWV 31, 'Der Himmel lacht', ends with this chorale too, also with an added descant. But All of Bach keeps this radiant version for the cantata itself.
BWV

430

Title

Wenn mein Stündlein vorhanden ist

Genre

chorales

Year

unknown

Lyricist

strophe 1 - 4 Nikolaus Herman (1562), strophe 5 unknown
Vocal texts
Original
Wenn mein Stündlein vorhanden ist
und ich soll fahrn mein Straße,
so gleit du mich, Herr Jesu Christ,
mit Hilf mich nicht verlasse.
Mein' Seel' an meinem letzten End'
befehl' ich, Herr, in deine Händ',
du woll'st sie wohl bewahren!

Weil du vom Tod erstanden bist,
werd ich im Grab nicht bleiben.
Mein höchster Trost dein Auffahrt ist,
Todsfurcht kann sie vertreiben.
Denn wo du bist, da komm ich hin,
dass ich stets bei dir leb und bin.
Drum fahr ich hin mit Freuden.

So fahr ich hin zu Jesu Christ,
mein Arm tu ich ausstrecken.
So schlaf ich ein und ruhe fein;
kein Mensch kann mich aufwecken,
denn Jesus Christus, Gottes Sohn,
der wird die Himmelstür auftun,
uns führn zum ewgen Leben.
Translation
When my short time is at an end,
to my road's end I take me,
then, Jesus, your help to me send
and never, Lord, forsake me.
And when the time comes to let go,
into your hands I give my soul,
and you will keep it safely.

Because you've risen from the dead
my grave is not forever.
My comfort is: you've gone ahead,
so I need fear death never.
For where you are, there I'll be too,
to live and be in heaven with you.
And so with joy I journey.

And so I go to Jesus Christ
and stretch my arms out to him.
I lay me down and rest in peace
no earthly ills disturb me,
for Jesus Christ, my God and Lord
will then fling open heaven's door,
lead me to life eternal.

translation © Ruth van Baak Griffioen
Credits
Release date

16 February 2023

Recording date

11 May 2021

Location

Walloon Church, Amsterdam

Soprano

Bethany Shepherd

Alto

Oscar Verhaar

Tenor

Jasper Dijkstra

Bass

Jaap van der Wel

Cello

Carlos Leal

Traverso

David Westcombe

Harpsichord

Masako Awaji

Director and editor

Bas Wielenga

Music recording

Guido Tichelman, Bastiaan Kuijt

Music edit and mix

Guido Tichelman

Camera & lights

Onno van Ameijde, Rieks Soepenberg

Assistant music recording

Marloes Biermans

Producer concert

Hilde Van Ruymbeke

Producer film

Jessie Verbrugh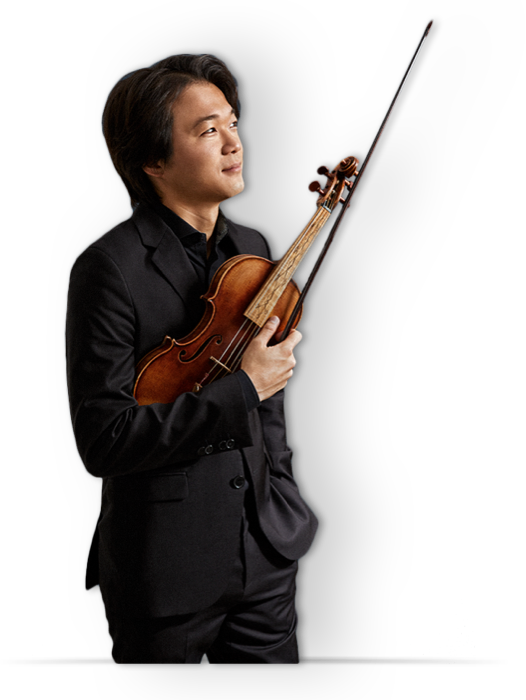 Help us to complete All of Bach
There are still many recordings to be made before the whole of Bach's oeuvre is online. And we can't complete the task without the financial support of our patrons. Please help us to complete the musical heritage of Bach, by supporting us with a donation!