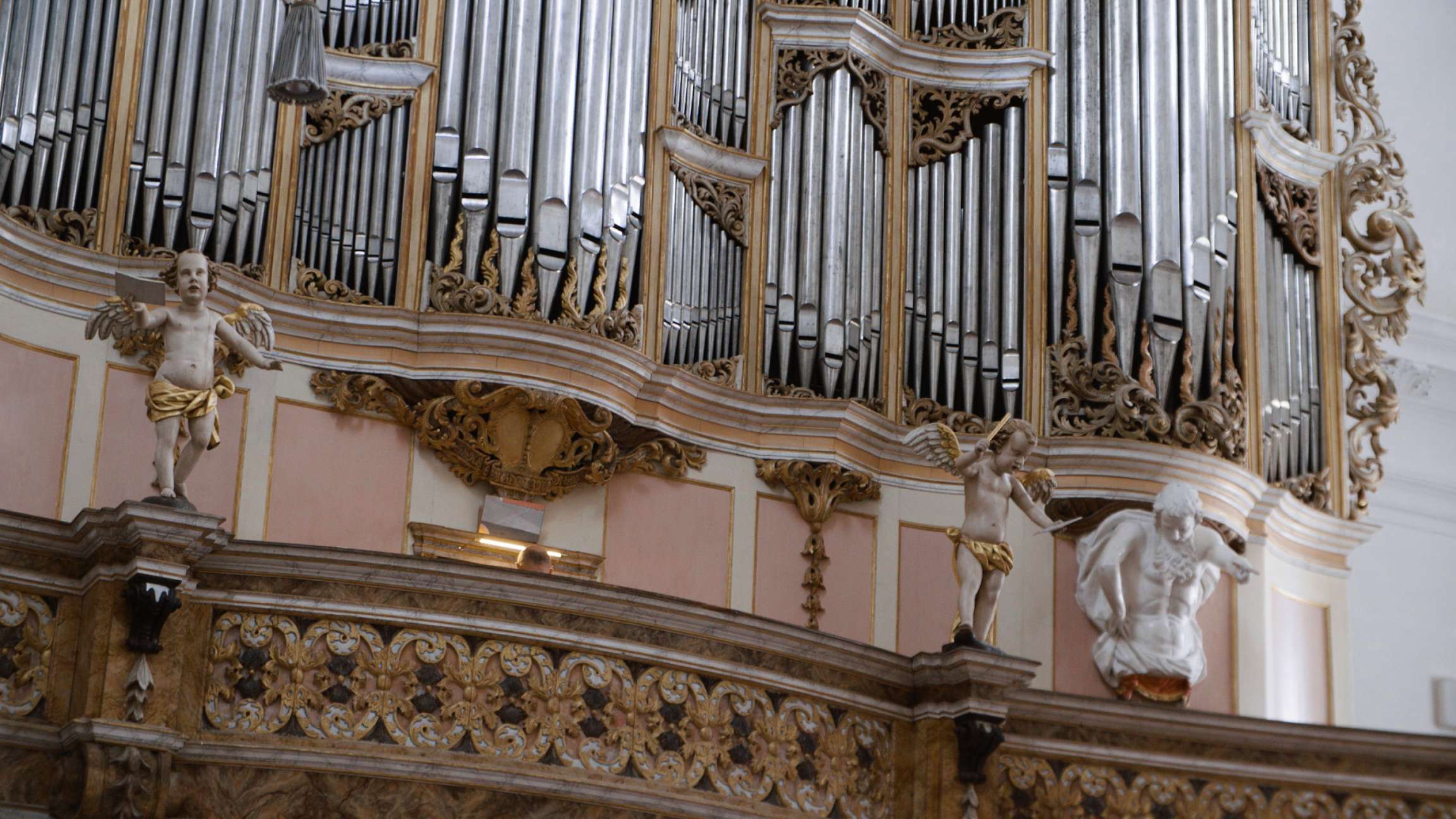 Liebster Jesu, wir sind hier
BWV 731 performed by Erwin Wiersinga
Stiftskirche St. Georg, Goslar-Grauhof
Story
Extra videos
Credits
Resignation and desire
A true Bach classic, and not just thanks to the Swingle Singers.
Does this sound familiar, but not on the organ? That's very possible. This early chorale arrangement is on the Bach Album by The Swingle Singers, who had a smash hit in 1963 with their LP of jazzed up instrumental music by Bach, sung a capella. This recording coloured the sound of Bach for at least a couple of generations of listeners. In among all the extremely virtuoso arrangements, their version of Liebster Jesu, wir sind hier is a welcome respite, precisely as it was intended.
The chorale on which Bach based the work was written for Whitsuntide. God proclaims his word of salvation, while the faithful ask whether their hearts can be drawn from the earth to join him wholly in heaven. It is a prayer of resignation and desire.
In Bach's version for two keyboards and pedal, an early work with no direct source or precise dating, the highly embellished melody is reminiscent of a slow concerto movement, such as the Andante from the Concerto nach Italienischen Gusto, BWV 971. Below the melody, Bach weaves a simple yet effective three-part accompaniment, in which the alto and tenor continually pass the musical movement back and forth.
BWV

731

Title

Liebster Jesu, wir sind hier

Instrument

organ

Genre

organ works

Year

early work

City

Arnstadt/Mühlhausen/Weimar
Extra videos
Credits
Release date

8 April 2016

Recording date

26 August 2015

Location

Stiftskirche St. Georg, Goslar-Grauhof

Organist

Erwin Wiersinga

Organ

Christoph Treutmann, 1731

Film director and editor

Onno van Ameijde

Camera

Maarten van Rossem, Onno van Ameijde

Music production, editing and mix

Holger Schlegel

Interview

Onno van Ameijde

Producer

Jessie Verbrugh
Help us to complete All of Bach
There are still many recordings to be made before the whole of Bach's oeuvre is online. And we can't complete the task without the financial support of our patrons. Please help us to complete the musical heritage of Bach, by supporting us with a donation!