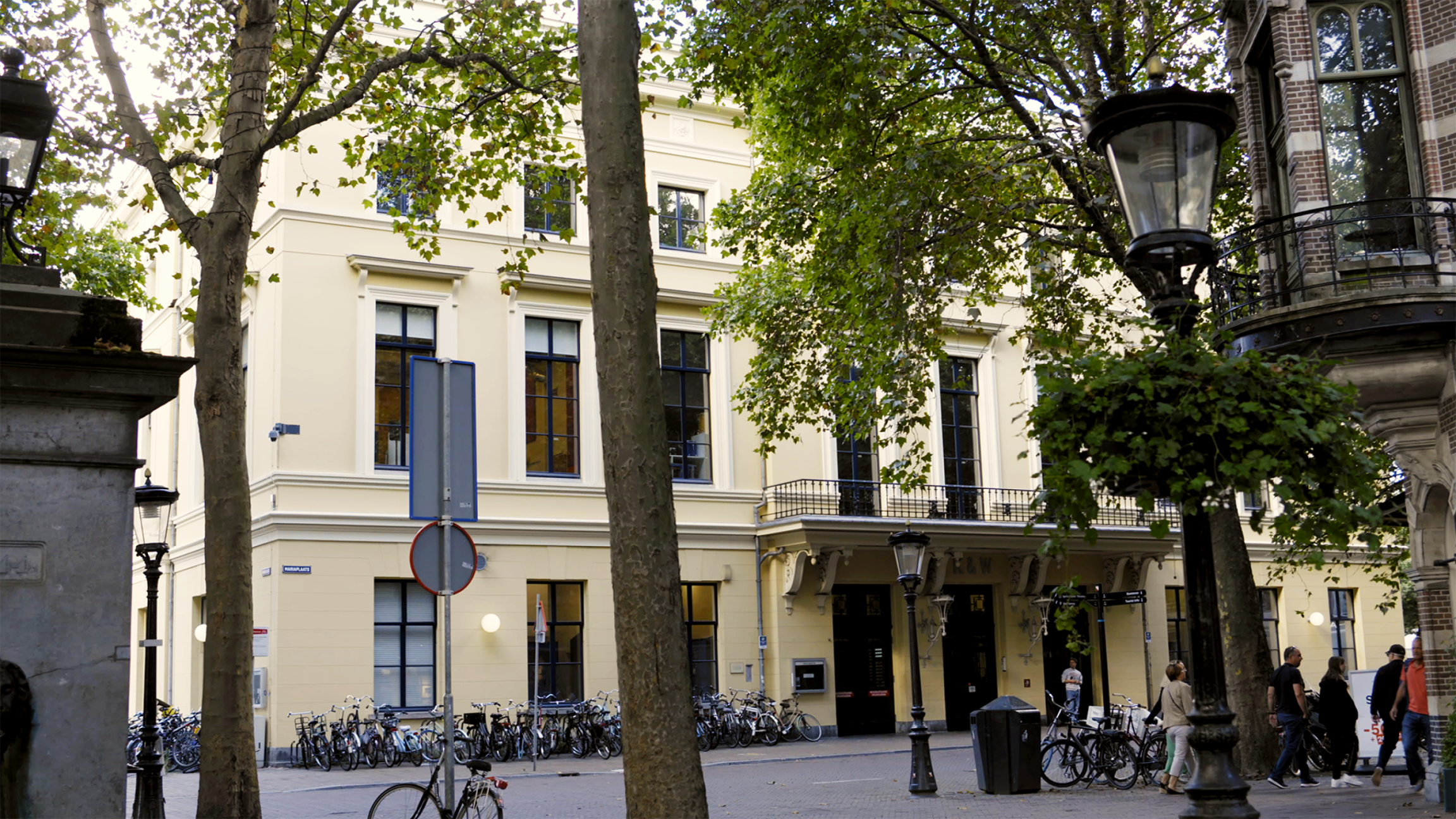 The Well-Tempered Clavier II No. 13 in F-sharp major
BWV 882 performed by Christine Schornsheim
at HKU Utrechts Conservatorium, Utrecht
Story
Extra videos
Credits
Lucky number 13
Bach opens the second half of his Clavier in galant style.
An integral Wohltemperirte Clavier, such as sometimes undertaken by many a brave musician, would probably not have happened in Bach's day. It was not concert music, let alone a concert cycle. Or was it? Because why else would Bach create such clear dramatic curves, with the Fugue in F minor BWV 881 - key 12 of 24 - as the definite ending of a chapter, full stop, hard return?

Whatever the case, Prelude 13 feels like a new beginning within the Wohltemperirte Clavier. The piece invites you to catch your breath for a moment. It is mild, dancy and maybe unusually 'ordinary' for its key, as F-sharp major is known as one of the more exotic keys. A punctuated rhythm forms the motor underneath runs that whirl endlessly and without interruption. The notation is reminiscent of the style of a French overture (see, for example, the elegant sixteenth Goldberg Variation, which incidentally is also a 'new start' piece), but Bach leaves no room whatsoever for Gallic flair. With great precision, he places the short notes on top of one another, so that the player can never escape the rhythmic clockwork. He also wrote out the ornaments himself.

The fugue is in the form of a gavotte; a rather heavy dance that opens halfway through the bar. This is unusual for a fugue, but Bach makes it even more confusing by beginning with a trill on the 7th tone of the scale - the leading tone - which wants to resolve into the root of F-sharp, at all costs. But Bach provides no resolution and does not yet complete the complex harmonic puzzle. He embarks on a passage of endless motion, in which the parts only calm down right at the very end. Anyone who also manages to interweave it with galant, sighing thirds and sixths, in very modern fashion, must come from good stock - Bach stock, beyond a doubt.
WTC II
We recorded Bach's first book of Preludes and Fugues in all the keys at the homes of 24 different musicians. For this second part, performed in its entirety by Christine Schornsheim, we chose 12 very different locations in Utrecht, to celebrate the 900th anniversary of our home city.
Das Wohltemperirte Clavier, BWV 846-893
Composing 48 keyboard pieces in all 24 keys was the sort of challenge Bach enjoyed. In each of the two parts of the Wohltemperirte Clavier, he brought together the musical couple prelude and fugue 24 times; twelve in minor keys and twelve in major. In the preludes, he gave free rein to his imagination, and demonstrated mathematical tours de force in the fugues. In contrast to the iron discipline Bach had to apply to his church compositions, here he could abandon himself to intellectual Spielerei without worrying about deadlines.
The first part of the Wohltemperirte Clavier dates from 1722, although it contains some music that was written in the preceding five years. There is less clarity about the history of part two. Bach compiled this second manuscript only around 1740, although once again some of the preludes and fugues it contains date from a much earlier period. Bach described the target group for this collection of pieces as follows: 'Zum Nutzen und Gebrauch der Lehr-begierigen Musicalischen Jugend, als auch dere in diesem studio schon habil seyenden besonderem ZeitVertreib' (For both the education of the industrious musical youngster and the enjoyment of those well-versed in this material').
BWV

882

Title

Prelude en fugue in F-sharp major

Epithet

no. 13 from the Well-Tempered Clavier II

Instrument

Harpsichord

Genre

harpsichord works

Serie

Das Wohltemperirte Clavier II

Year

1740/1741

City

Leipzig
Extra videos
Credits
Release date

21 February 2023

Recording date

11 September 2022

Location

HKU Utrechts Conservatorium, Utrecht

Harpsichordist

Christine Schornsheim

Harpsichord

Bruce Kennedy 1989, after Michael Mietke

Director, camera and lights

Gijs Besseling

Music recording

Guido Tichelman, Pim van der Lee

Music edit and mix

Guido Tichelman

Camera

David Koster

Producer

Marieke de Blaay
Help us to complete All of Bach
There are still many recordings to be made before the whole of Bach's oeuvre is online. And we can't complete the task without the financial support of our patrons. Please help us to complete the musical heritage of Bach, by supporting us with a donation!