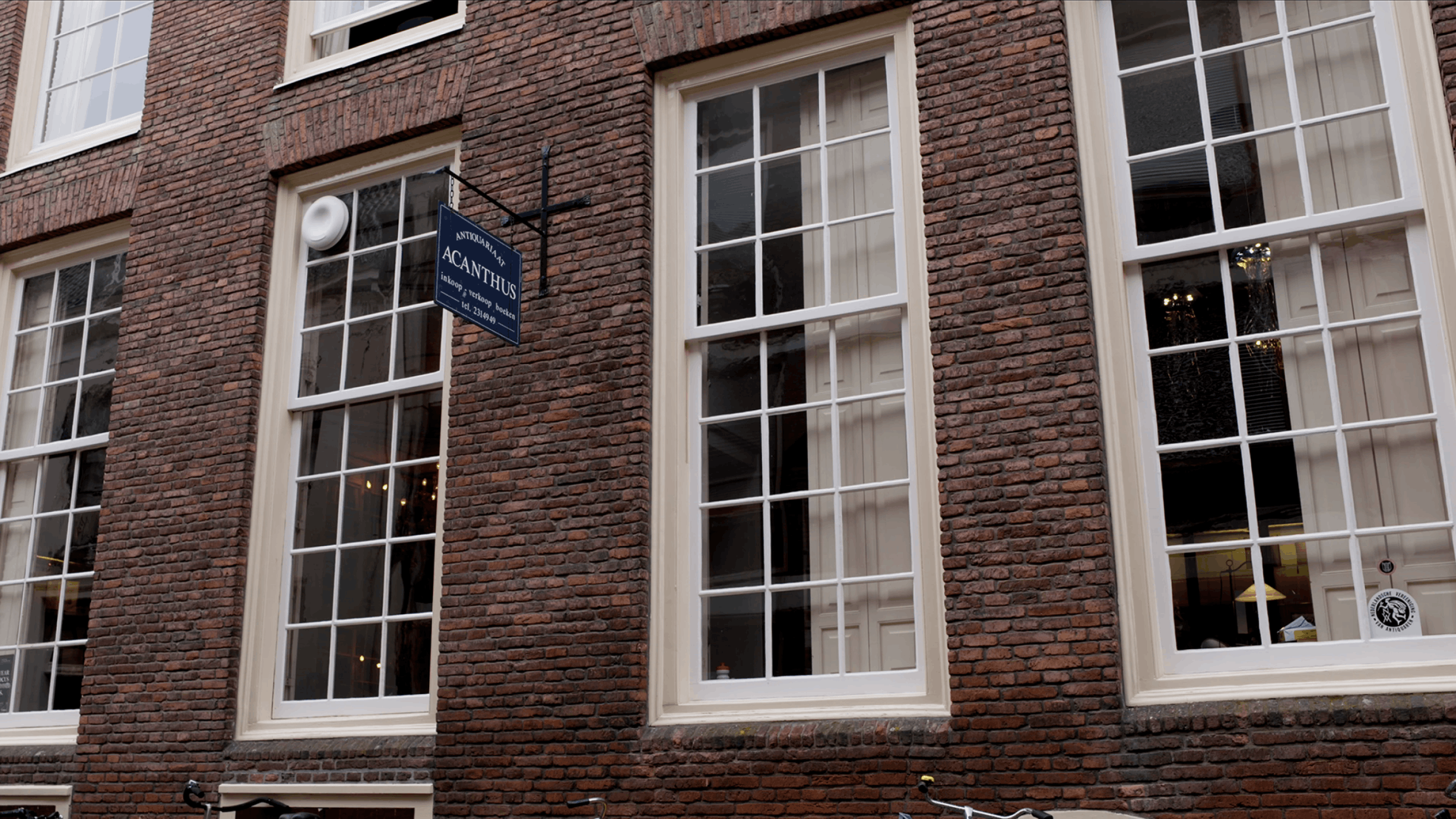 The Well-Tempered Clavier II no. 21 in B-flat major
BWV 890 performed by Christine Schornsheim
TivoliVredenburg, Utrecht
Story
Extra videos
Credits
A timeless web
Bach's motifs flow in leisurely fashion.
In some of its characteristics, Bach's later style occasionally resembles a rearguard action: while the musical world (led by his sons) embraced the galant style, father Sebastian was still clinging tightly to the Baroque. But in reality, Bach was mainly staying true to himself: an irrepressibly creative and inquisitive composer, who was keeping a sharp eye on developments in Berlin and elsewhere from his post in Leipzig. And carefully picking out the things that interested him.
For instance, in the second Wohltemperirte Clavier, he readily embraced the modern sonata form, in his own way, and this extensive 21st prelude is an interesting illustration of that. While the younger generations focused on amazing their audience with contrasts, here we get a masterclass in the efficient use of material. The theme – at the time as widely known as a jazz standard today – is used in every conceivable way. There is barely an 'individual' note that is not related to it. And if you imagined that such an analytical working method might turn out dull, then just listen to how much wonderful space it gives the music; floating calmly up and down. Incidentally, also take note of how Christine Schornsheim crosses her hands occasionally; once again in perfect tranquillity, in keeping with the slow harmonic movement.
After the lengthy prelude, the fugue remains surprisingly brief, and Bach loses no time in dragging us into the action. Whereas repeated notes in the theme usually act like little breaths, here they simply propel the movement. You might like to read the score alongside and follow the musical material on its journey through all the registers. Because the parts change places, as it were, new and harmonically exciting combinations continue to emerge naturally.
WTC II
We recorded Bach's first book of Preludes and Fugues in all the keys at the homes of 24 different musicians. For this second part, performed in its entirety by Christine Schornsheim, we chose 12 very different locations in Utrecht, to celebrate the 900th anniversary of our home city.
Das Wohltemperirte Clavier, BWV 846-893
Composing 48 keyboard pieces in all 24 keys was the sort of challenge Bach enjoyed. In each of the two parts of the Wohltemperirte Clavier, he brought together the musical couple prelude and fugue 24 times; twelve in minor keys and twelve in major. In the preludes, he gave free rein to his imagination, and demonstrated mathematical tours de force in the fugues. In contrast to the iron discipline Bach had to apply to his church compositions, here he could abandon himself to intellectual Spielerei without worrying about deadlines.
The first part of the Wohltemperirte Clavier dates from 1722, although it contains some music that was written in the preceding five years. There is less clarity about the history of part two. Bach compiled this second manuscript only around 1740, although once again some of the preludes and fugues it contains date from a much earlier period. Bach described the target group for this collection of pieces as follows: 'Zum Nutzen und Gebrauch der Lehr-begierigen Musicalischen Jugend, als auch dere in diesem studio schon habil seyenden besonderem ZeitVertreib' (For both the education of the industrious musical youngster and the enjoyment of those well-versed in this material').
BWV

890

Title

Prelude and fugue in B-flat major

Epithet

no. 21 from the Well-Tempered Clavier II

Instrument

Harpsichord

Genre

harpsichord works

Serie

Das Wohltemperirte Clavier II

Year

1741

City

Leipzig
Extra videos
Credits
Release date

13 June 2023

Recording date

24 September 2022

Location

Acanthus Antiquariaat, Utrecht

Harpsichordist

Christine Schornsheim

Harpsichord

Bruce Kennedy, 1989 after Michael Mietke

Director, camera and lights

Gijs Besseling

Music recording

Guido Tichelman, Pim van der Lee

Music edit and mix

Guido Tichelman

Camera, lights

Danny Noordanus

Assistant music recording

Marloes Biermans

Producer

Marieke de Blaay
Help us to complete All of Bach
There are still many recordings to be made before the whole of Bach's oeuvre is online. And we can't complete the task without the financial support of our patrons. Please help us to complete the musical heritage of Bach, by supporting us with a donation!