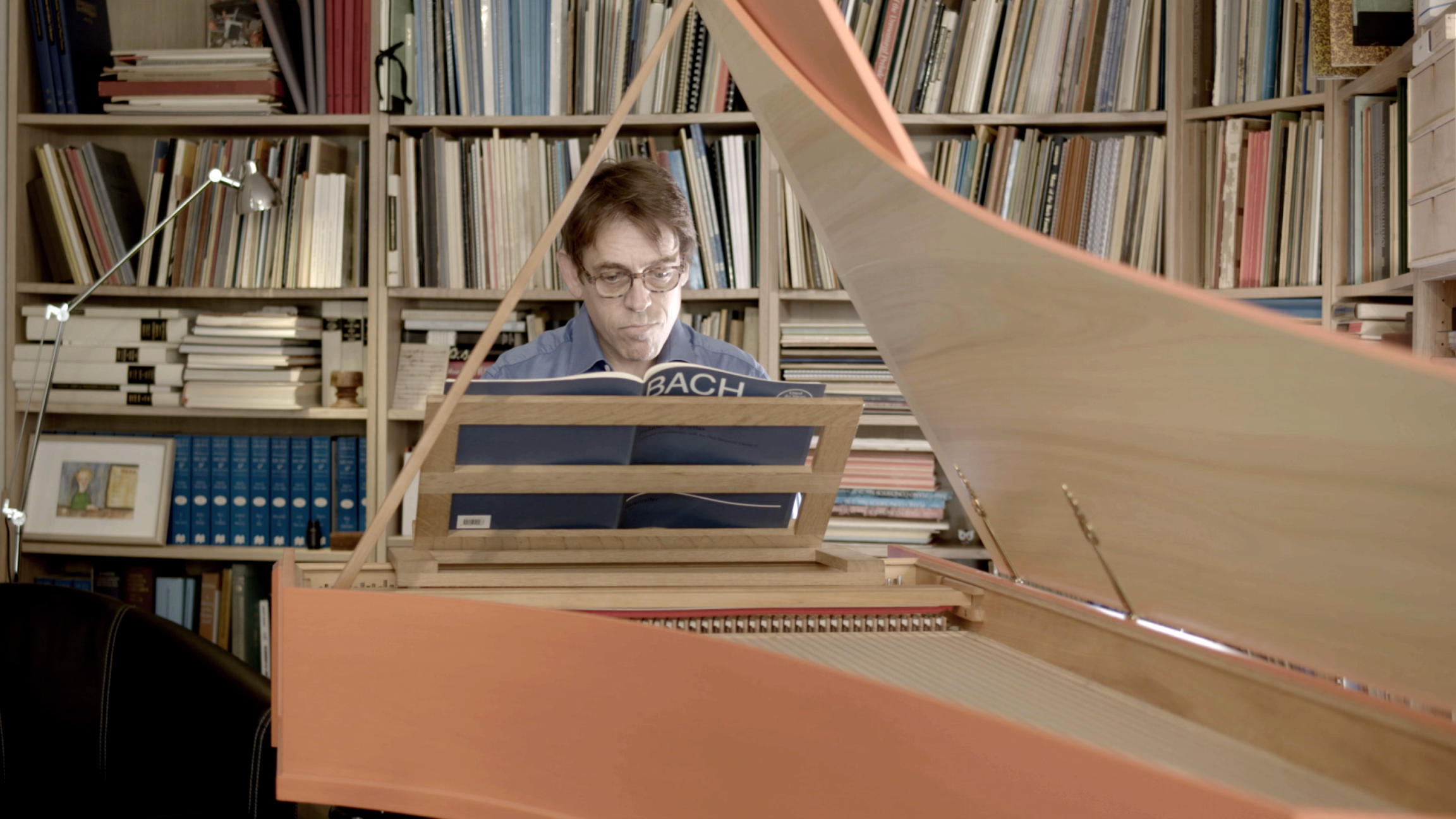 Prelude and fughetta in E minor
BWV 900 performed by Guillermo Brachetta
at home in Hoofddorp, The Netherlands
Menu
1. Prelude
2. Fughetta
Story
Extra videos
Credits
Exceptionally melancholic
A hidden masterpiece whose origins are shrouded in mystery.
In his Bach-Werke-Verzeichnis (1950), Wolfgang Schmieder was actually trying to create order from chaos, as since the first, far from complete catalogue by Carl Philip Emmanuel Bach (1754) and the more detailed attempt by Forkel (1802), Bach's oeuvre has been in flux. Known works have gone missing, 'new' pieces (or versions of them) have appeared on the scene and the fame of the renowned compositions is often due more to their context than to their inherent high quality.
BWV 900 forms a good example. Along with 870a, 899, 901 and 902, this prelude and fugue 'power couple' forms a quintet of works that are clearly related, with their succession of keys C-D-E-F-G. Did Bach write them for fun, for his lessons, or maybe with a view to a publication, like the Wohltemperirte Clavier? As is so often the case, there is no manuscript with possible answers, and these works are, in fact, slightly marred by the label 'remainder'.
The two-part work starts with a prelude filled with fugue elements, as Guillermo Brachetta demonstrates nicely in the interview. In just eighteen bars, Bach manages to squeeze in three sections, each closing with a string of fast notes. The fugue itself is less complex than you might expect from Bach, which may explain the term 'fughetta' – as the diminutive does not apply to the length of the piece. The theme builds up tension with surprising pauses, which are later filled in spiritedly by the countertheme. In its final entrance, the main theme itself is also ornamented, as the introduction to a powerful ending.
BWV

900

Title

Prelude and fughetta in E minor

Instrument

harpsichord

Genre

harpsichord works

Year

1725/1726
Extra videos
Credits
Release date

25 June 2020

Recording date

13 November 2018

Location

Hoofddorp

Harpsichordist

Guillermo Brachetta

Director and interview

Jan Van den Bossche

Music recording, edit and mix

Guido Tichelman

Camera

Gijs Besseling

Producer

Jessie Verbrugh
Help us to complete All of Bach
There are still many recordings to be made before the whole of Bach's oeuvre is online. And we can't complete the task without the financial support of our patrons. Please help us to complete the musical heritage of Bach, by supporting us with a donation!