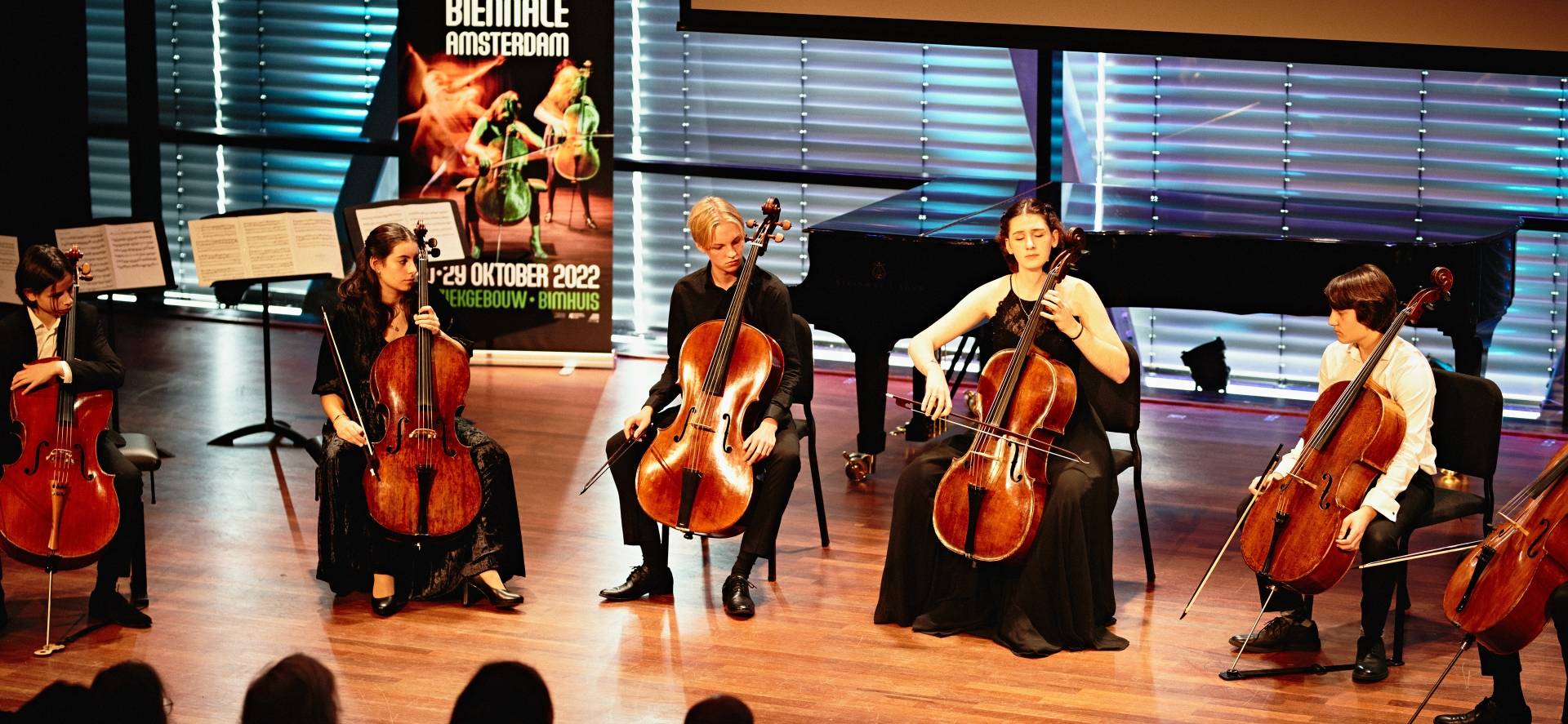 Jos van Veldhoven Fund
Support our mission to help the musicians of tomorrow
The Jos van Veldhoven Fund gives the Bach Society financial space to help young musicians in their development to become top musicians. With this financial support we can invest time, attention and knowledge to young talents, for example in the form of the Young Bach Fellowship, our young talent program.
The fund was established to mark Jos van Veldhoven's retirement as artistic director in 2018 and has contributed to, among other things, the following (multi-year) talent development programs:
Thanks to your donation to this fund, we can realize even more wonderful projects. Both one-time and recurring donations are most welcome.
How can you support the Jos van Veldhoven Fund?
Make a donation
A one-time donation can be made quickly and easily. Click the button below, fill in a donation amount of your choice under the Jos van Veldhoven Fonds box and add it to your basket. You can complete your transaction with or without an account. You can pay with MasterCard, VISA or a Dutch debit card. Unfortunately, it is not possible to pay with American Express.
You can also make a one-time or monthly/annual donation via Paypal:
Do you prefer to make a donation via bank transfer? Please use:
IBAN: NL36RABO0168517507
BIC: RABONL2U
Bank account name: Nederlandse Bachvereniging
Description: Jos van Veldhoven Fund
For your administration: the Netherlands Bach Society is a Cultural Institution for Public Benefit (cultural ANBI). Our ANBI registration number (RSI) is 7085126.
Read more information about deductible donations from abroad